A month ago UO's directory listed longtime UO administrator Lorraine Davis's only current UO affiliation as Professor Emeritus [sic] – an unpaid honorific typically bestowed upon faculty who retire after long and distinguished careers as teachers and researchers: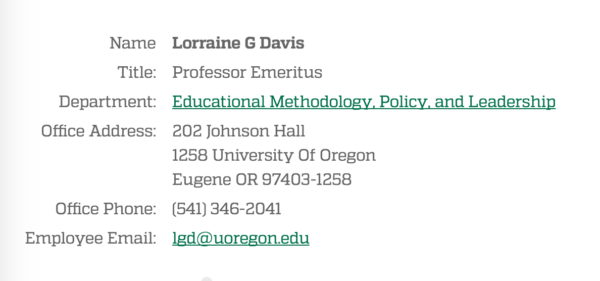 I was a little surprised to see this, since Davis's recent work has been more focused on Duck sports than UO academics, and if not honorific has certainly been well paid: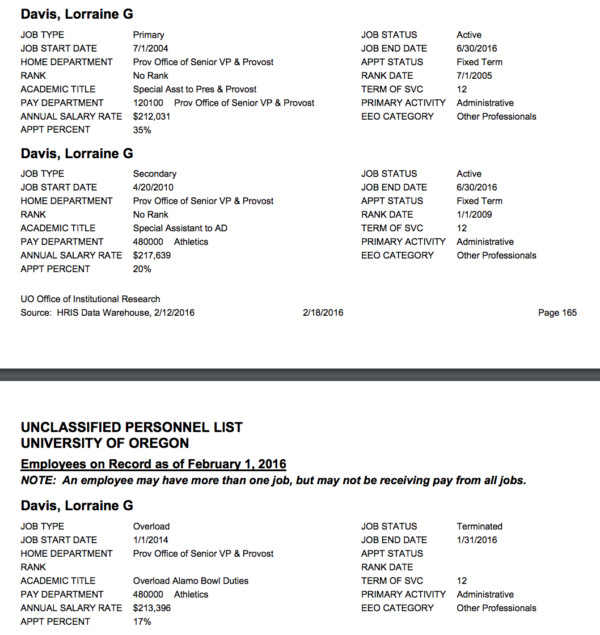 I'm sure these "Overload Alamo Bowl Duties" are essential to our academic mission – although I'll be more sure after my obligatory tax deductible bowl game junket as Senate President – but has UO really sunk to the place where this crap gets you a Professor Emerita rank?
Not yet. Ms Davis's position as Professor Emerita has now been removed from the UO directory, there is no mention of her on the Department of Educational Methodology, Policy, and Leadership's website, and she's now just listed on the UO website as a "Special Assistant" to our Athletic Director, President, and Provost: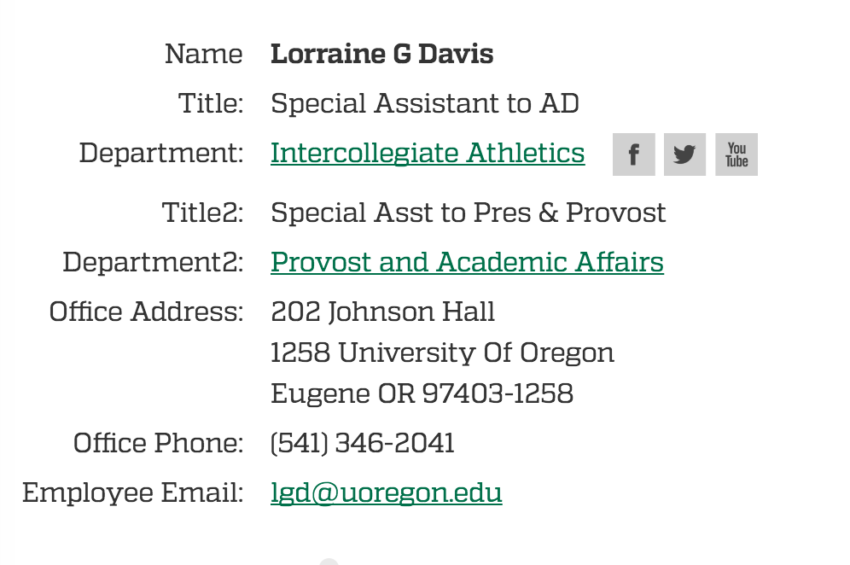 But I wonder who costs the academic budget more – Special Assistant Lorraine Davis, or "Faculty" Athletics Representative Tim Gleason?