Sports Illustrated's Richard Deitsch recruited a panel of 12 student newspaper sports editors, including the Daily Emerald's Kenny Jacoby, to ask a few questions about covering big-time college sports. Here: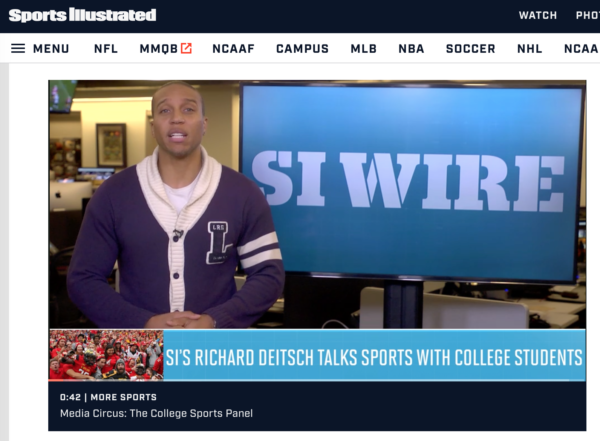 Q: Has a school administrator/athletic department official ever threatened to take away your credentials? If yes, please describe in detail what happened
Allentuck: No …
Andrews: No. …
Ashame: No.
Baumann: … never …
Caplan: No …
Carroll: No …
Hummer: … never happened …
Jacoby: Yes — it's happened to at least three sports editors at the Daily Emerald in the past four years, including myself. During our reporting of the Pharaoh Brown story this year, I directly called the football player whom Brown concussed, rather than requesting an interview with him through the athletic communications office. I had previously interviewed him within the athletic department's interview guidelines, but one of the sports information directors was standing nearby during the interview, so I wanted to give the player a fair chance for final comment. After I called the player, the SID called me into his office. He said in his mind there were no exceptions to Oregon's interview policy, and if the Daily Emerald continued to break protocol then the only recourse would be limiting our access. He said he was ready to pull our credential to the Civil War game on Nov. 26 but would let it slide one time with the expectation that it wouldn't happen again.
The university senate caught wind of the athletic department's threat to revoke our credential. It requested the UO's general counsel to investigate whether the athletic department's interview policy and threat against the Daily Emerald were in violation of UO's polices on freedom of inquiry and free speech, and on academic freedom. The latter policy states, "members of the university community have the right to investigate and discuss matters, including those that are controversial, inside and outside of class, without fear of institutional restraint." The president of UO agreed to let the general counsel investigate the potential free speech violations; that investigation is ongoing.
Polglaze: … never happened …
More on the UO Senate website here.