9/24/2017: Apparently both share similarly grandiose views of their authority, and both lack an understanding of the First Amendment and American history. Of course the NCAA gives Altman considerably more power over "his" players than Trump has over Kaepernick, the NFL and the NBA, and so far Altman been able to keep them quiet. Trump, not so much: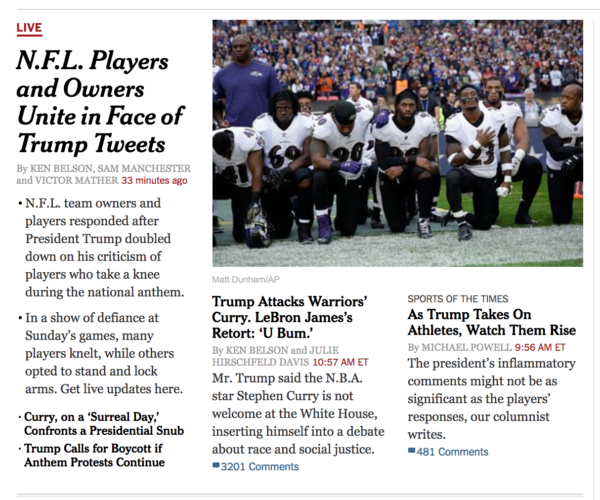 12/10/2014: Coach Dana Altman thinks National Anthem is the wrong time to protest racism
Our fool of a basketball coach thinks he owns those players. They shouldn't protest when he's trying to collect his $2M paycheck, off their free labor.
Fortunately we've still got people who can hear someone sing "O'er the land of the free, and the home of the brave" and actually understand what it means.
Want to ask the players what they think? No. Duck AD Rob Mullens and his PR flack Craig Pintens have a rule about players talking to reporters without permission, and "Benjamin and Bell have not been made available to comment."