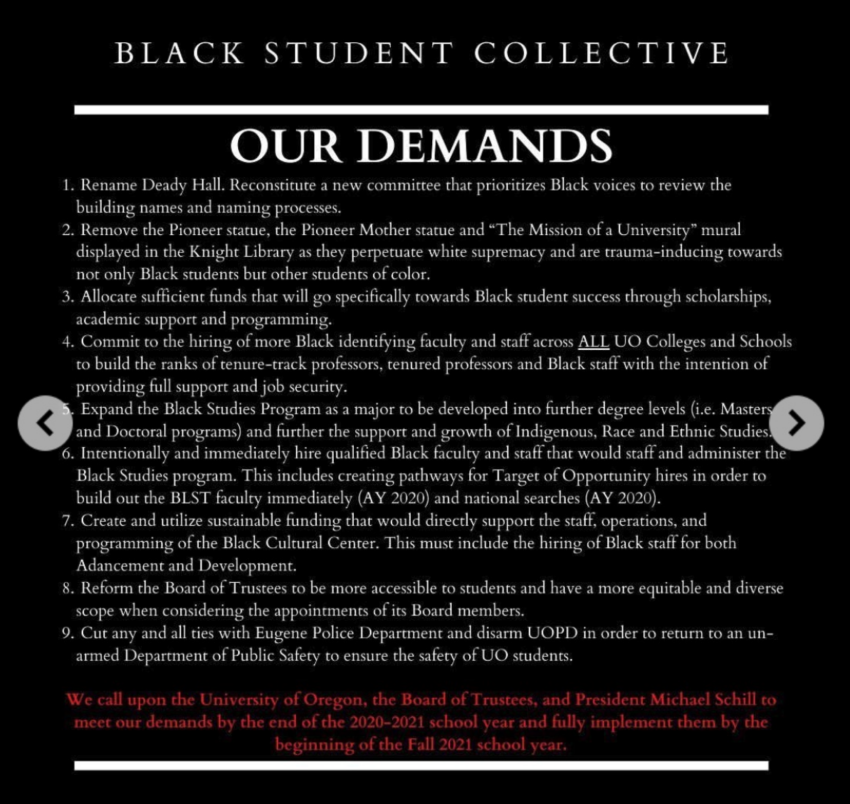 Link to their twitter here.
For some history on past such efforts for reform by UO's black students, there's a good 2019 piece on Around the O, here. While it has the mandatory puffery about the vital roles of President Schill and VP Alex-Assensoh (both on the job market) and VP Marbury, author Jim Murez covers that cleverly and tells much, much more. Respect.
The Black Student Collective appears to be a new group, distinct from the UO Black Student Task Force that arose in 2014-15 during widespread protests over the police killing of unarmed 18-year-old Michael Brown in Ferguson, Missouri. Protests at the University of Missouri led to the quick resignation of president Tim Wolfe, followed by panic among university presidents across the country fearful of the same fate.
The RG has a good story on the motivation of some of the organizers of Eugene's BLM protests, here.