Update: While I am not sure the AR-15's, Tazers, ducked-up trucks are an improvement, Chief Matt Carmichael has done an enormous amount to improve the UOPD. And he's somehow done it without spending any new UO money, so far: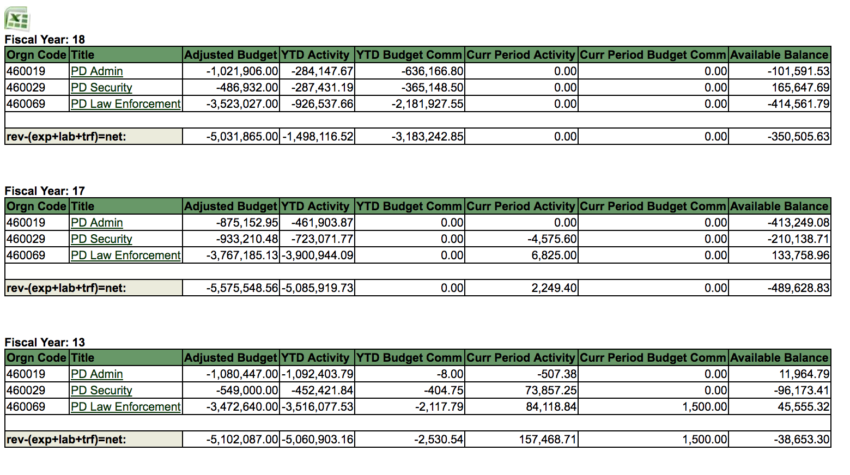 4:25PM It's taking him quite a while to get around to it, but I think Chief Carmichael will eventually announce that UOPD has already or will soon introduce new weapons to campus: Tazers and semi-automatic rifles.
4:35PM UOPD will introduce Tazers, arguing they are an alternative to police having to shoot people. UOPD will also have body cameras, activated by Tazer activation.
4:37PM UOPD will also introduce "patrol rifles" with high capacity clips and ammo that can penetrate body armor. These will be kept locked in gun safes in the patrol cars.
4:41PM UOPD and Duck Athletics will get a bomb-sniffing dog, and hire a handler.
October 18, 2017 The meeting is 3-5, the faculty club is open 5-7 W, Th & 4-6Fr.
Location:  EMU 145 & 146 (Crater Lake rooms)
Agenda | Minutes |  Watch
3:00 P.M.   Call to Order
Introductory Remarks; Senate President Chris Sinclair
Remarks: Invited Students
Remarks: Provost Banavar
3:30 P.M.   Approval of Minutes, October 4, 2017
3:30 P.M.   Business/Reports
Business: HECC; Frances White (Anthropology), Chair of Academic Council
Business: Responsible Reporting; Darci Heroy (Title IX Coord.) & Missy Matella (General Counsel's Office)
US17/18-01: Affirmation of the Responsibilities of Faculty Regarding Curriculum; Rob Kyr (Music), President of IFS
Business: Academic Freedom, Bill Harbaugh (Economics), Senate VP
Report: Update from Chief Carmichael (UOPD Chief) and the UOPD Student Assistants
Business: Senate Procedures
4:50 P.M.    Open Discussion
4:50 P.M.   Reports
4:50 P.M.   Notice(s) of Motion
4:50 P.M.   Other Business
5:00 P.M.   Adjourn