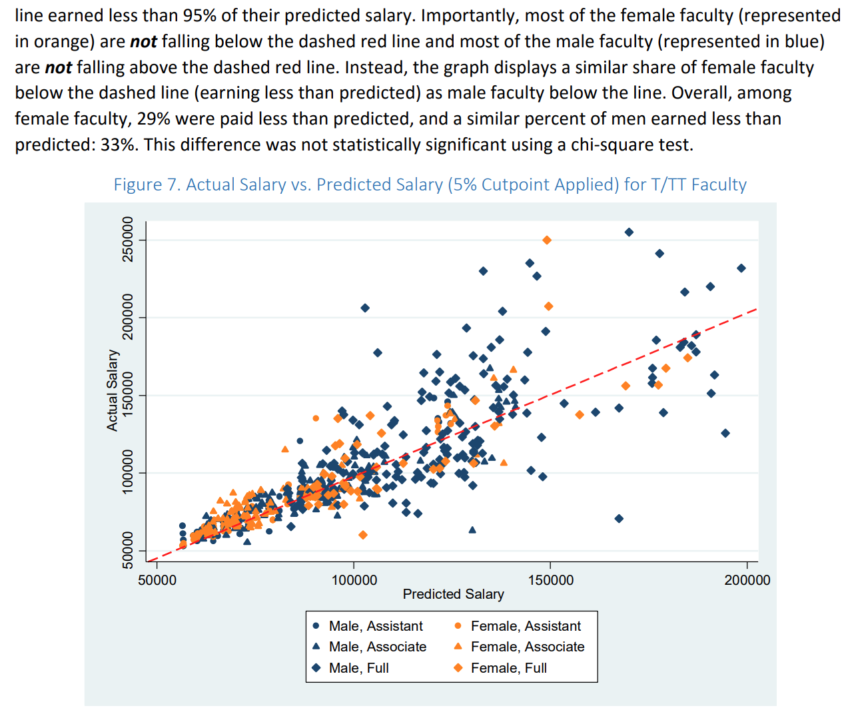 That would be the University of Texas at San Antonio, and they were released by their Provost, Kimberly Espy.
Here at UO, interim HR director Missy Matella spoke to the general membership meeting of the faculty union about UO's pay equity study tonight. Several faculty asked about why the administration had not released the regression results from the consultant's report, which they are now using to decide who gets how much in equity raises.
Matella's response was that we could always make a request to Kevin Reed's Public Records Office. I pointed out that this office does not have a good track record when it comes to transparency, and that this would hurt trust in the gender equity process. She then suggested that we talk more about this offline. I don't like having conversations about transparency offline, so I'm posting this online.