4/22/2019: Apparently I'm not the only person on campus who appreciates a sophomoric joke about this phallic egofice. From Around the O: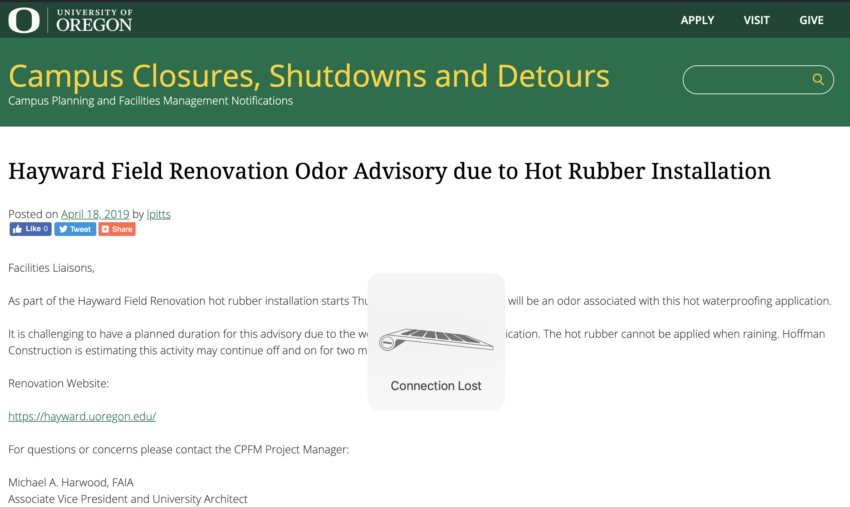 4/11/2019: Duck AD Rob Mullens to charge Hayward fans $50K for Slusher's Schlong
I swear I am not making this up.
I thought Phil Knight was paying for the "renovation" of historic Hayward Field and the erection of the 165′ tall Slusher's Schlong, to be constructed from "Heroic wood". How naive of me. KEZI is now reporting that Duck AD Rob Mullens plans to make Eugene Track and Field fans "donate" $50,000 each towards construction costs, if they want season tickets in the shade.