I'm no economist, but I'm pretty sure this is a violation of the law of comparative advantage. Rumor down at the faculty club is that the union will start a crowd-funding campaign to restore weekly service. Meanwhile, my guesses as to WTF is going on are:
a) CPFM VP Mike Harwood just spent $1.5M to rebuild the 13th street utility tunnel for the new Historic Hayward Field and now his budget is shot; or
b) Oregon universities are bargaining with the SEIU union, and Johnson Hall is trying to scare the staff with layoff threats; or
c) Rob Mullens wanted to hire another assistant baseball coach.
Other suggestions are welcome.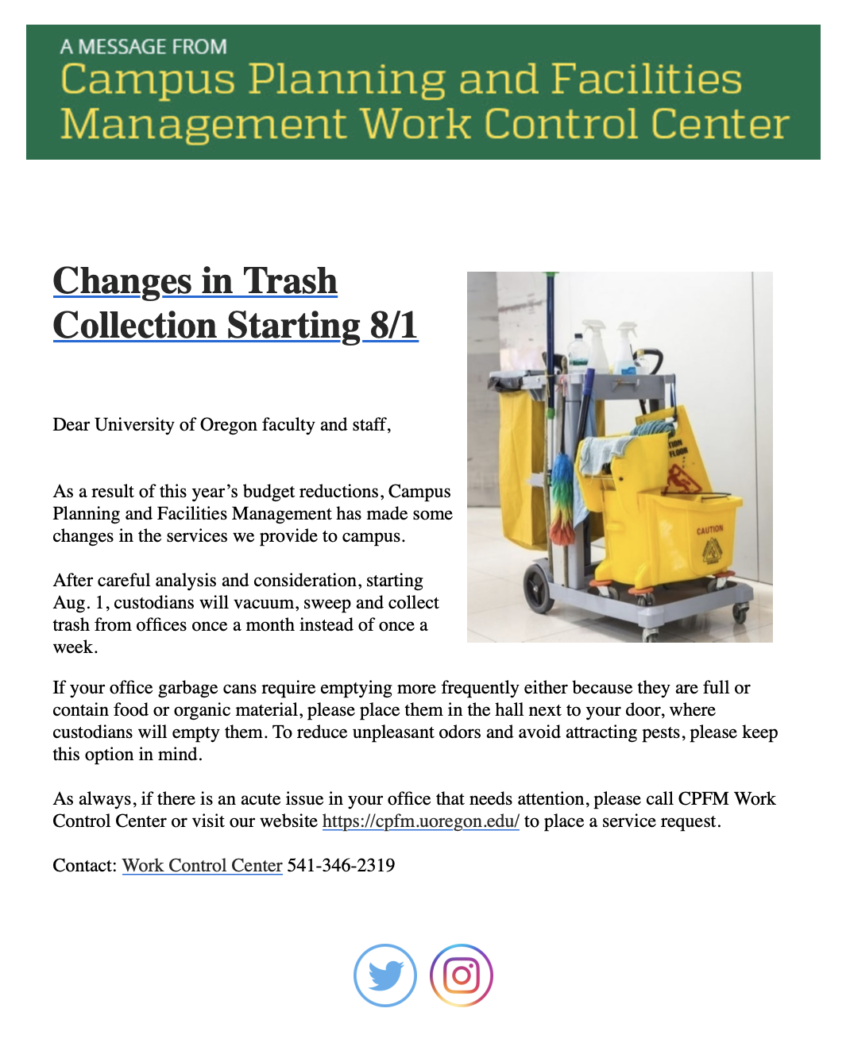 The good news is that Vice Provost Ellen Herman's new $100K Faculty Tracking Software will soon allow you to enter your trash duty compliance into your online c.v., for consideration during tenure, promotion, and merit raises. Extra credit for taking out the Provost's trash.
Thanks to several anonymous readers for forwarding the email.