Just kidding, they're going to meet, but just about de-naming Deady. Gosh, I wonder what they'll decide this time.
This Wednesday Thursday at 1 PM, online. Corrected materials here. (The original agenda had the day as Thursday, but it's really on Wednesday.)
Livestream will presumably be on the UO Channel here.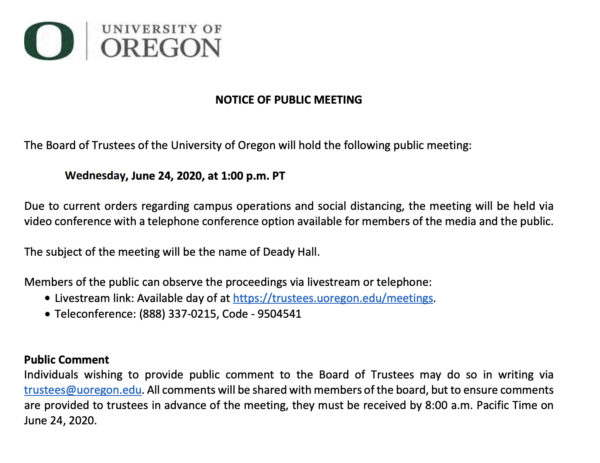 All other matters will be resolved in secret zoom meetings between Angela Wilhems, Mike Schill, Patrick Phillips, Brad Shelton, and Rob Mullens over the next month or so.