Jon Wilner is the best reporter covering the Pac-12's shenanigans. He's on twitter here. Today he's got a report in the San Jose Mercury on how the Pac-12 got rapid antigen testing for Covid for players – but not for faculty and staff:
"… The access to rapid-result Covid-19 antigen tests that could be administered before practice and games solved the first of two daunting challenges (keeping the players safe) and provided vital momentum to eventually clearing the second (convincing officials in California and Oregon to ease health restrictions).
That evening, I mentioned the deal to my wife.
"That's great," she said, "but why is the Pac-12 getting those tests? Why aren't they going to teachers and other essential workers?"
"You're right," I responded. "I've been wondering the same thing. I need to ask Quidel."
On Monday, I did just that. …"
Meanwhile, reported positive tests at UO are rising quickly, as more students move back to town and into the dorms. 21 for the week that started Monday: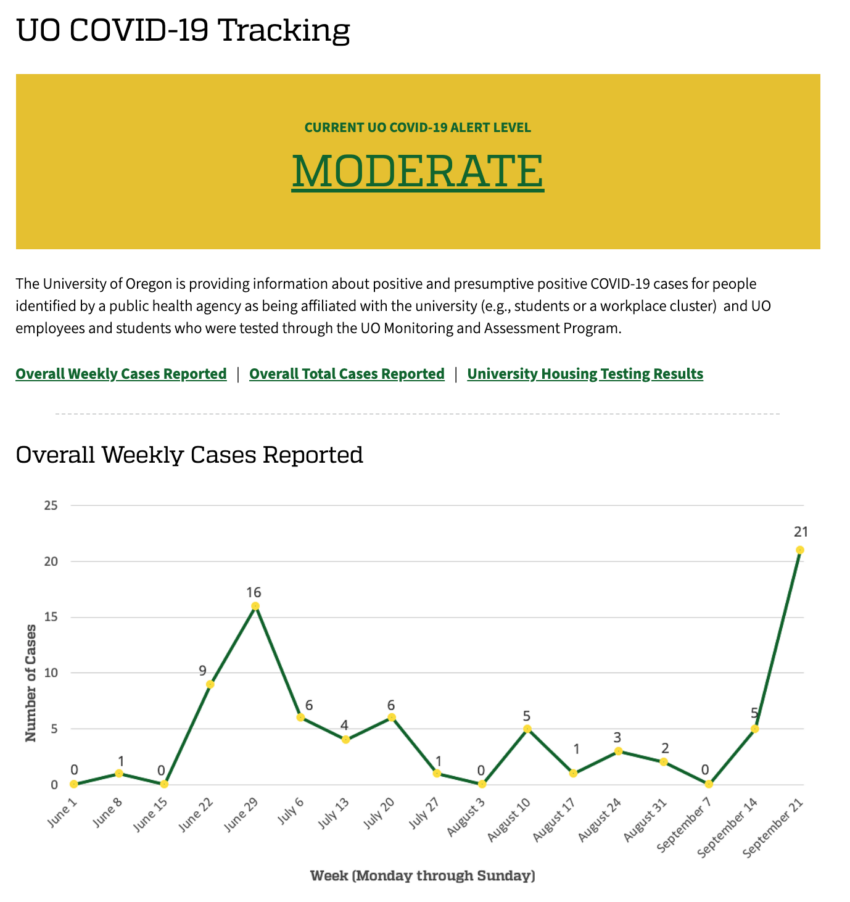 Meanwhile UO release of case information, here, vacillates between the minimum and the minimum plus epsilon. They don't report buildings, athletes, frats, departments, parties. Sometimes they report that the students are living on campus, or if the case is related to a cluster, other times they don't: