2/5/2014: The Chronicle story is here, and the Delta Cost report here.
Our administration has not posted the 2013 data yet, but casual empiricism suggests continued bloat under President Gottfredson, particularly at the higher levels, e.g. RIGE, the General Counsel's office, "strategic communications", and his own byzantine org chart. Keep in mind that we would all be lost without the many competent mid-level OA's that actually run this place, and who are included in the 55% figure below.
From 2000 to 2012:
38% increase in students: from 17,843 to 24,591.
18% increase in tenure track faculty: from 605 to 715.
55% increase in administrators: from 726 to 1126.
25% increase in GTFs: from 1172 to 1470.
72% increase in non tenure track full-time faculty: from 380 to 655.
34% increase in classified staff: from 973 to 1304.




Full data on employee counts are here, student numbers here.
Thanks to Honest Uncle Bernie for raising the question. I have some more recent data on the latest costs for executive administrators, but I don't have time to dig into it.
2/7/2013 update: Here are a few more numbers to chew on. From Nathan Tublitz's Transparency Tool, on Duckweb, under the Employee Information tab.
Overall VPFA budgets are up 50% over two years, Moffitt's office is up 60%: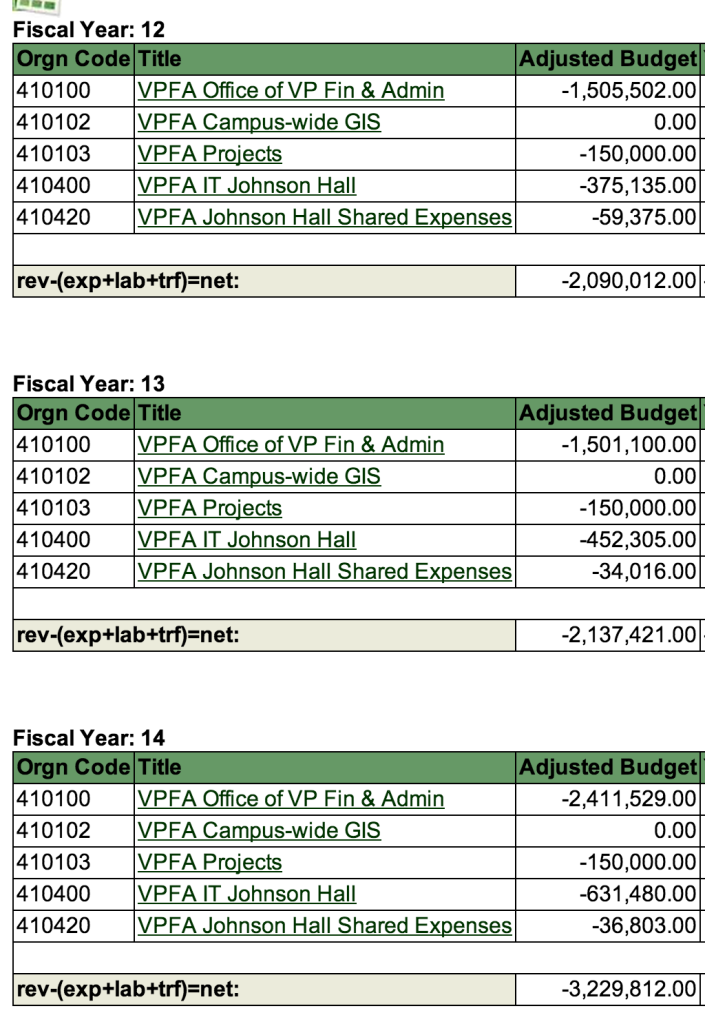 VP for Budget Brad Shelton's office has also shown remarkable growth: