The New Yorker has a bit here. (Thanks to former UO Journalist CJ Ciaramella's FOIA newsletter for the link)
The legislation came from CA congressman John Moss, a victim of McCarthyism. He tied it to the First Amendment right to petition the government for redress, arguing that the execution of this right required access to information. LBJ hated the new law, but he quietly signed it on the 4th of July and then claimed credit for it.
The best argument for it is Madison's, on the title page of the Oregon DOJ's Public Records and Meeting Manual. Strangely, the DOJ refused to put this how-to manual explaining how citizens could get public records on the web, so I did it myself, and dared them to sue me: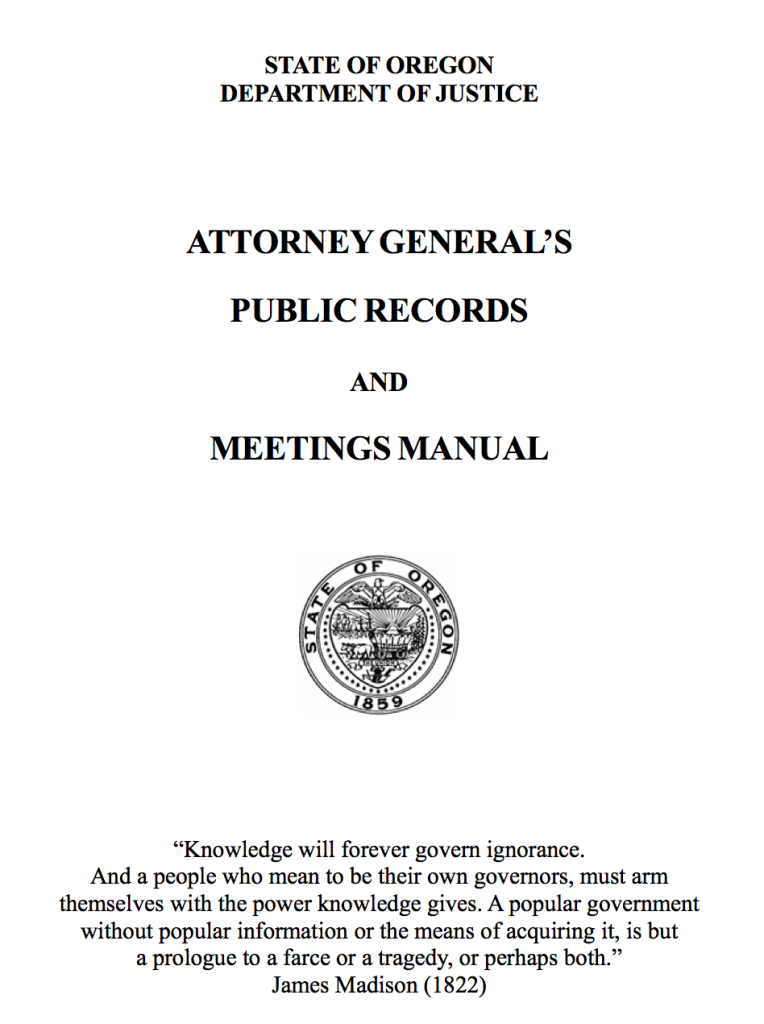 They didn't sue – in no small part due to the help of Carl Malamud – and a few months later the DOJ agreed to post the manual themselves. In 2012 the Oregon Society of Professional Journalists gave me their "First Freedom Award" for this episode.
When the Daily Emerald reported on the award, they also mentioned that I'd shown how UO President Dave Frohnmayer had been negotiating his own fat golden retirement deal at the same time he was trying to convince the faculty to take unpaid furlough days. Frohnmayer threatened to sue them over their story – part of a pattern of trying to shut down critical reporting. Ironically, Frohnmayer had helped write Oregon's version of the FOIA law, as a young reformist Republican legislator.