Sounds like a typical Johnson Hall weekday under our previous presidents, but this is about the basketball rape allegations. KATU TV has the report and public records, here.
"That was exactly the right decision," [UOPD Sergeant Kathy Flynn] says in the voicemail [to the EPD], "and what should have been done and we're trying to keep people from being hysterical over here because they're being hysterical and wanting to do stupid things."
Is Scott Coltrane going to come clean about how Gottfredson handled this? I don't know. The KATU report is based on EPD documents. Dave Hubin is still hiding the UO docs. Blue means redacted because of "attorney client privilege" and green means redacted because of national security, I think.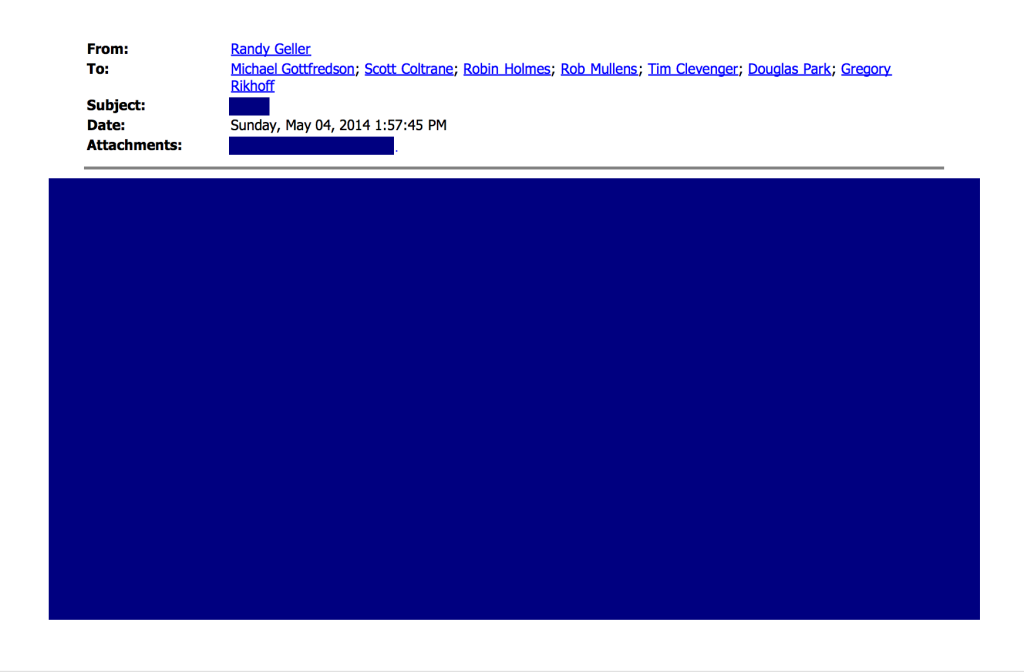 Altman's assistant Kevin McKenna got a $15K bonus from the NCAA tournament – he seems a bit nervous: