10/19/2014: That's half the $700M raised so far in this drive, plus 1/3 of the remaining $1.3B goal, based on the Andreasen quote below. Can anyone explain why the academic side is still subsidizing the athletic department's bills?
The Daily Emerald's Alexandra Wallachy has a good interview with VP for Advancement Mike Andreassen, here:
There were a lot of rumors last night that Phil Knight was going to donate a billion. Do you have any idea where those rumors started?
MA: "No idea. And you know, frankly I'm a little disappointed about that because our donors have been amazing, including Phil and Penny. They've given already, I know they will continue to give."
And the RG's Diane Dietz has more:
About half of the $700 million given to the University of Oregon toward its $2 billion fundraising goal — announced Friday — was earmarked for athletics rather than academics.
The tide is turning, UO Vice President for University Advancement Michael Andreasen said Saturday.
His rule of thumb is that the university should be two-thirds academically focused in its fundraising.
10/17/2014 10PM wrap-up: Coltrane announces $2B goal, $700M in hand, Knight doesn't show.
About 1/2 of that $700M went to the jocks. Oregonian report here.
8:06PM update: Rumor is that Klinger and Clevenger got the RG reporters excluded as payback for The Bowl story. And apparently UO's Strategic Communicators believe that the Oregon Daily Emerald news staff has been exposed to Ebola. They've got a pretty good report anyway, here.
But the Oregonian's Allan Brettman is embedded in the big white tent: Follow him on Twitter, here.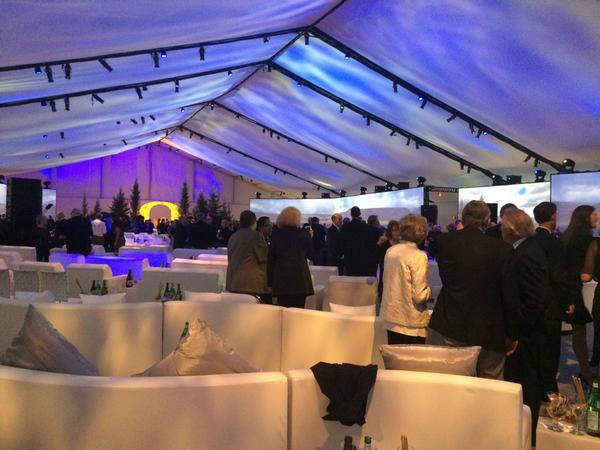 Update: Reporter pours cold water on Knight donation rumors: Matt Kish in the Portland Business Journal, here.
Update: Chief Communicator Klinger incommunicado about contribution
Betsy Hammond posts the rumors about my rumors about EW rumors about the same rumors I heard, in the Oregonian here.
10/17/2014: Knight money to fund conversion of Mac Court to Academic Center?
Latest rumor is that Knight money will go in part toward converting Mac Court into a Student Academic Center. This would allow Rob Mullens and Tom Hart to continue to isolate the jocks from the general UO student population, while reducing the bad blood between academics and athletics over the millions in subsidies we've poured into the athletic department for the Jock Box and the Matt Court land over the past 5 years. See the upcoming UO Senate legislation here.
10/16/2014: Forklifts begin unloading pallets of Knight cash at Hayward Field
Looks like a billion from here, maybe a bit less after the jocks stepped on it: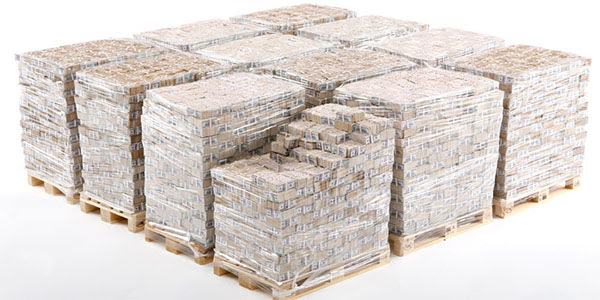 The Eugene Weekly has a new rumor on my rumor, which was mostly based on their rumor, or a rumor I got from the same person they got it from, here. Maybe Chief Communicator Klinger will have something solid in the AM. Or maybe it'll be another 14 years.
10/13/2014: Knight gift rumors range from $800M to $2B
One report says mostly for scholarships. I wouldn't put much stock in the details at this point, but Friday does seem like the day for the announcement.
Update: UO's Tobin Klinger reveals time and place of Phil Knight's big gift
Friday Oct 17, breakfast. The report from Strategic Communicator Tobin Klinger is in "Around the 0", here:
On Friday, Oct. 17, a breakfast will be held welcoming more than 300 members to campus, setting the stage for what is being described as "an historic day."
The gift announcement will be made in the giant white tent being erected in Hayward Field. Presumably this will be the largest higher education donation in history, and a game changer for UO's ability to perform its academic mission. Good for Uncle Phil.
10/9/2014: Knight to give UO $1B, with strings
That's been the rumor since 1997. The Eugene Weekly reports the new rumor is that there will be an announcement this month. Gifts always come with strings, these have presumably been negotiated between Knight (or perhaps Kilkenny or Slusher) and Chuck Lillis. The BOT has to approve the deal for any gift over $5M, which presumably means the details will be public.
10/12/2014 update: UO Alum Marc Mooney asks "Did the U of O Become Faber College (with a really good football squad)?", here.
10/11/2014 update: OC Register summarizes the UO academics/athletics divide, prior to big gift
Scott Reid has the story, here, with quotes from Bartko, Sinha, Harbaugh, Tublitz, and Freyd:
"Oregon just decided we're a second-rate university that's struggling to compete with other top universities in the country, so it was easier to grow in in athletics than academics," … "The athletic enterprise here has become a monster, become the tail that wags the academic dog and no one here has the (guts) to stand up to them."
Hint: That one's not from Dev.