Of course. From the Oregon State Bar website: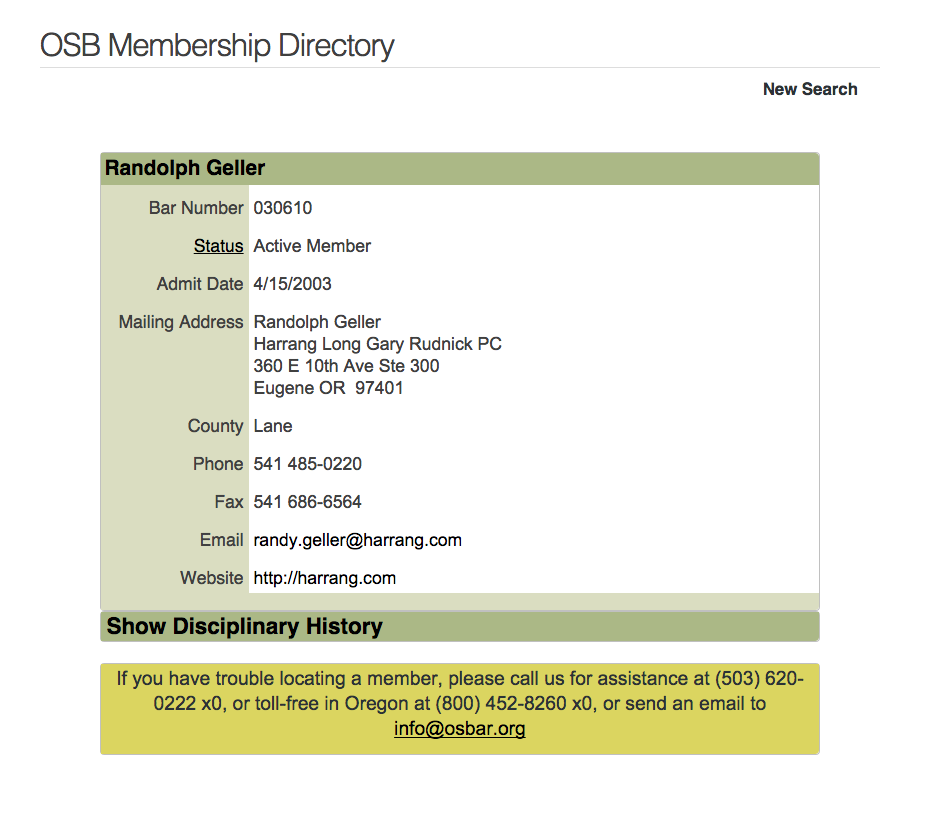 Back in 2011, as UO General Counsel, Geller helped Harrang, Long, Gary and Rudnick get UO's lucrative contract for outside legal work, shortly after HLGR had hired retiring UO President Dave Frohnmayer – during his UO sabbatical.
Then Geller gave HLGR the job of fighting the UO faculty unionization effort, and then negotiating the CBA.
Then in 2012 Geller wrote a brief for HLGR to support their (successful) efforts to get $864,000 in legal costs from the state, over a lawsuit involving Cylviagate.
Then in May, right in the middle of the basketball rape allegation coverup, Mike Gottfredson announced that Geller was mysteriously "retiring", as of July 1.
And now two months later he's got a new job, working for the law firm that he helped to get those fat UO contracts.