Break out your hats and mark the day. On November 21st 2011, three years and four presidents ago, OUS Chancellor George Pernsteiner and Board Chair Matt Donegan came down to UO with their ultimatum demanding Lariviere resign for trying to implement his plan to bring faculty pay to the AAU averages, and trying to set up an independent UO Board. Lariviere refused to leave, so they fired him, on instructions from Governor Kitzhaber. Nigel Jaquiss broke the news on the 22nd.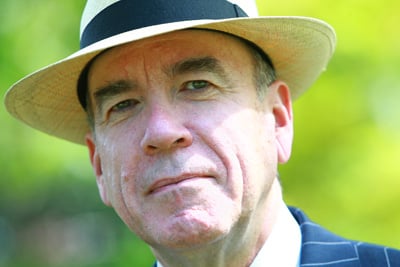 Phil Knight said it best:
"It deeply saddens me that some people in power in our state continue to drive Oregon into a death spiral with their embrace of mediocrity. It's yet another application of Oregon's Assisted Suicide law.
A week later the UO faculty, alumni, boosters, and even a few JH administrators united in protest, hired buses, and went to the board meeting in Portland to protest, with no effect: