Former UO VPFA Frances Dyke told the faculty – and State Senator Floyd Prozanski and the state legislature – that a sworn and armed UO Police Department would probably save money, compared to contracting with the Eugene PD. She lied. Actually it's roughly doubled their budget, to $5.6M last year.
But hey, they're doing a great job keeping Duck football practice secret, according to this Bleacher Report story. No word yet if it was Tom Hart, the Duck's Director of Football Security – and noted sexual assault prevention expert – who called in the complaint: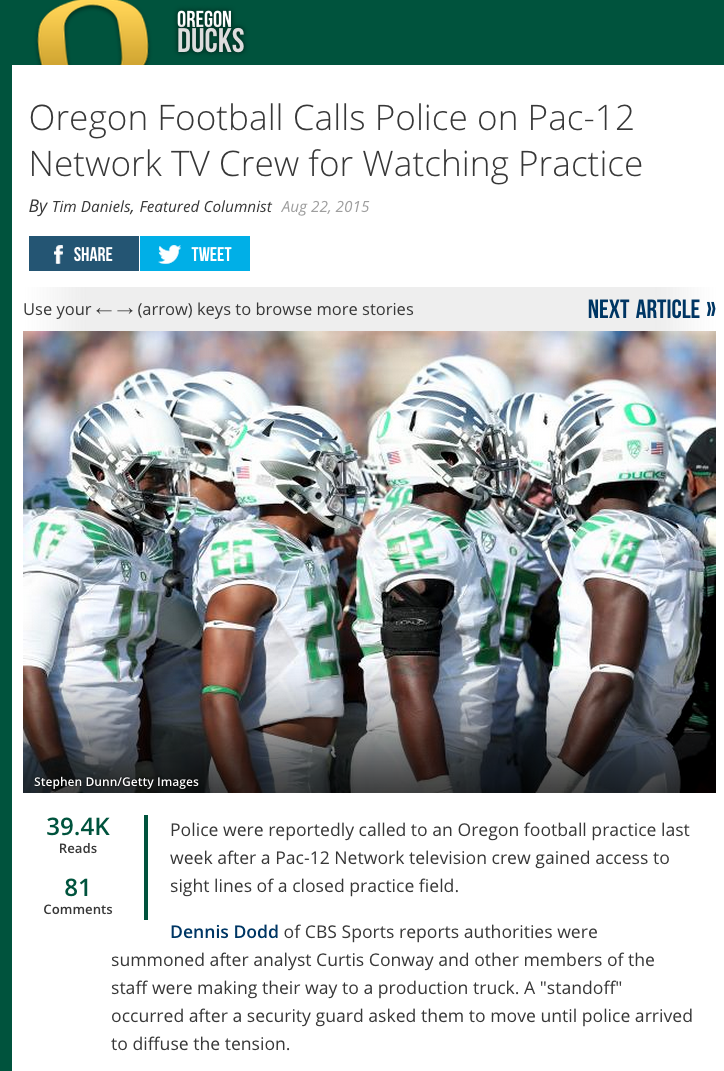 I'm not sure if the $2.7M increase over 5 years shown below includes the $500K plus that new VPFA Jamie Moffitt's Budget Advisory Group – an attempt to bypass the Senate Budget Committee – gave the UOPD last year.