It's not going to go well. Moffitt was a compromise internal hire, after an external search went bad. His academic record was mediocre, and he has not been a success as dean. This 2013 NY Times story, in which he bragged about lucrative revenue from undergraduate courses and "living in a business school case study" turned sour within days, after this blog raised questions about what courses Moffitt was talking about. It turned out that most of the revenue was coming from iffy "Sports Conflict" courses, which the law school faculty had never heard about, much less reviewed. Whoops. The UO Senate's Committee on Courses quickly shut Moffitt's case study down.
While all US law schools have had a bad 5 year stretch UO has faired worse than most. Already running in the red, it was saved in 2014 only by an extraordinary $10M bailout package by none other than Dean Moffitt's wife, UO VP for Finance and Administration Jamie Moffitt.
At least the Moffitt's money is not going to inane branding campaigns. Instead, the law school is offering full scholarships to students with decent LSATs, in a so far successful effort to game the US News rankings. But this $10M will only last for another year or two, at which point Dean Moffitt is supposed to have prepared a plan to pay the money back to VPFA Moffitt. Sure he will: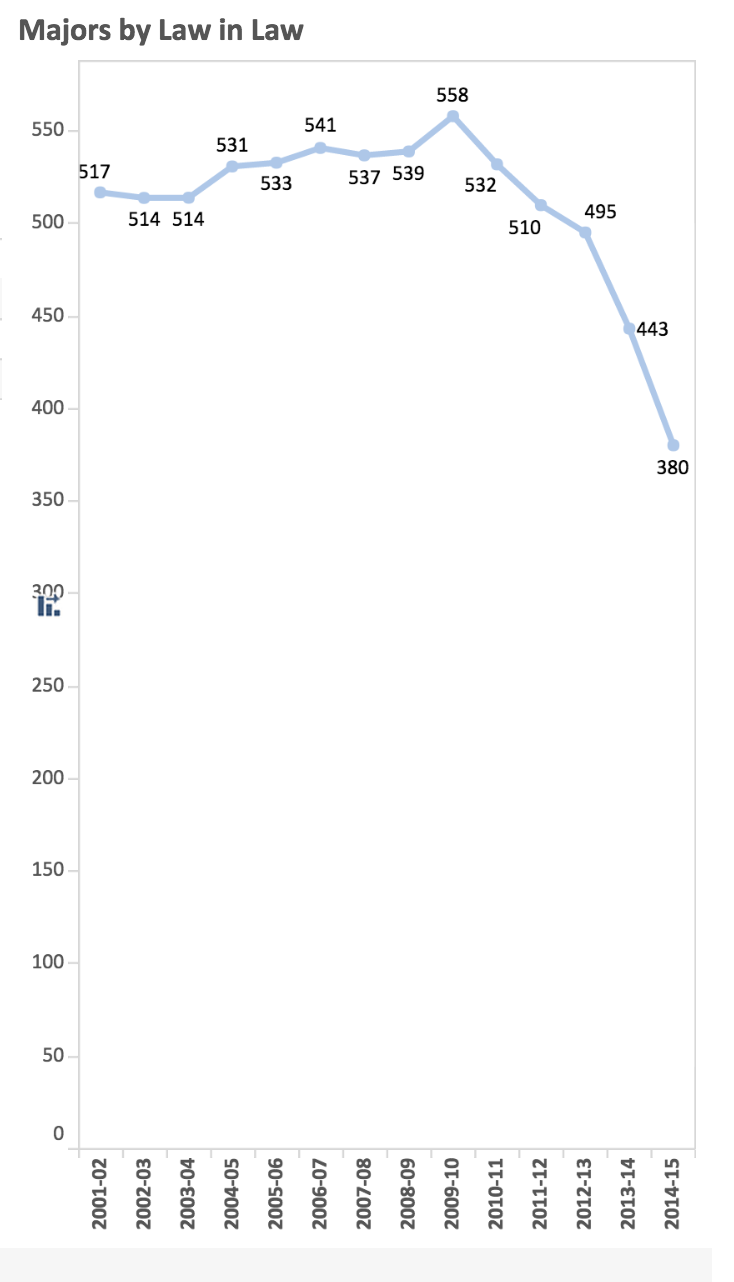 As might be expected, the law school faculty are skeptical of Moffitt's leadership, while presumably grateful for his wife's money. Last year they came within a vote or two of approving a "no confidence" motion. And it's never good to have the million dollar Rob Illig on the other side. Adding to Moffitt's troubles is this preliminary result from UO Psychology Professor Jennifer Freyd's sexual assault prevention survey: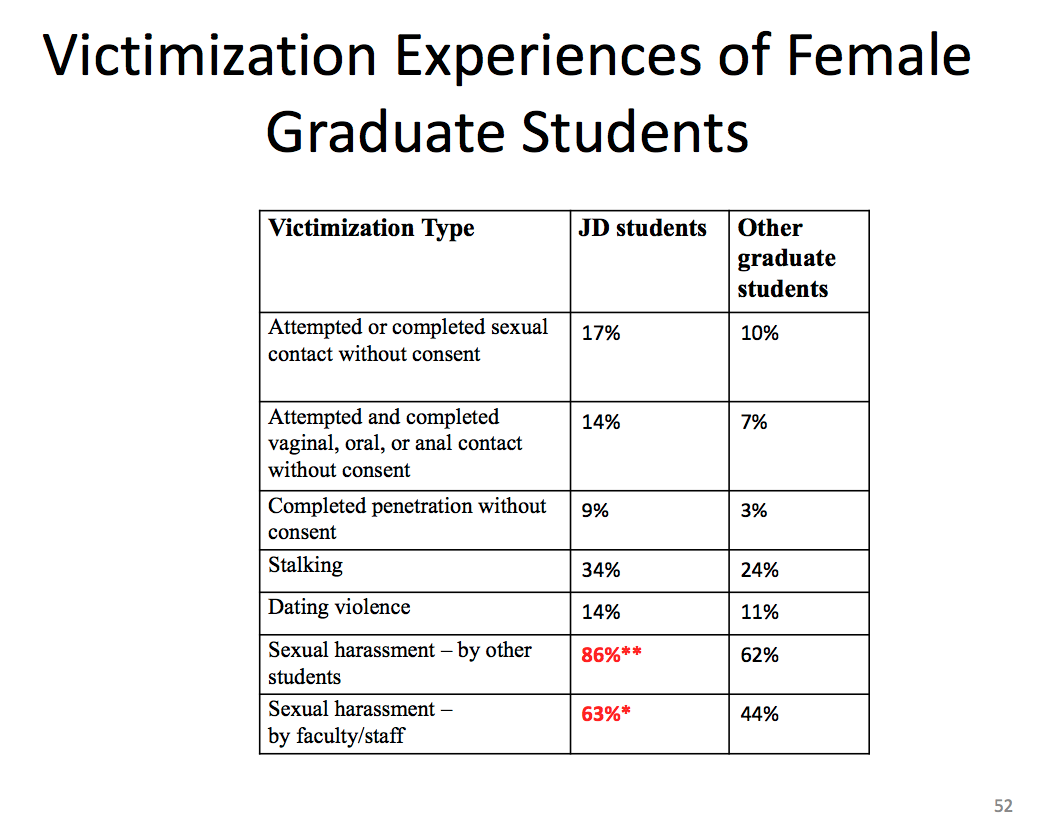 Fortunately UO's new president knows a thing or two about the job market for good law school deans.