9/30/2015: Eugene's 4J school system let HLGR keep the $19K they had billed before they mistakenly sent the RG the school board's "confidential" emails about the Berman firing. But if I interpret this correctly, 4J now has replaced HLGR with local law firm Luvaas Cobb:
The District paid $18,532 in legal costs and fees to Harrang Long for services rendered in connection with the Register Guard litigation. The District paid $23,730 in legal costs and fees to Luvaas Cobb following Harrang Long's inadvertent disclosure of documents; however, such fees and costs were not limited to litigation services in the Register Guard case.
Sincerely,
Charis
Charis McGaughy, Ph.D.
Chief of Staff
Eugene School District 4J
And here's the report on how the City of Eugene has been saving legal costs by getting rid of HLGR (thanks to a loyal reader for the link):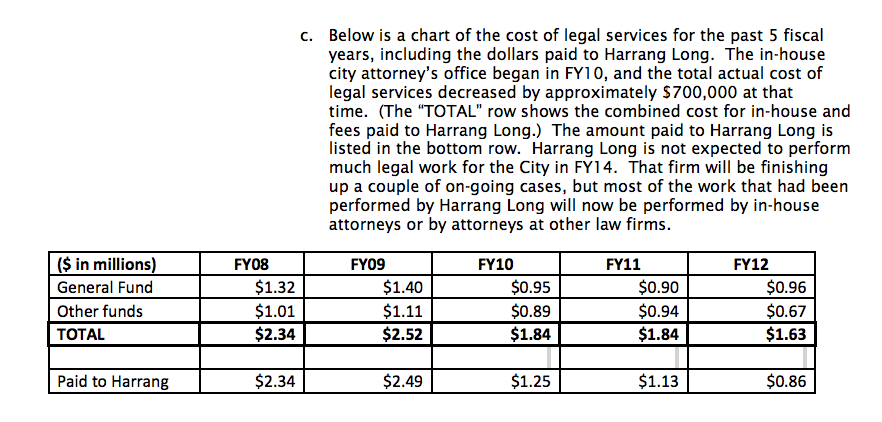 9/22/2015: Sharon Rudnick, Bill Gary, and Randy Geller's HLGR law firm losing money, contracts, and lawyers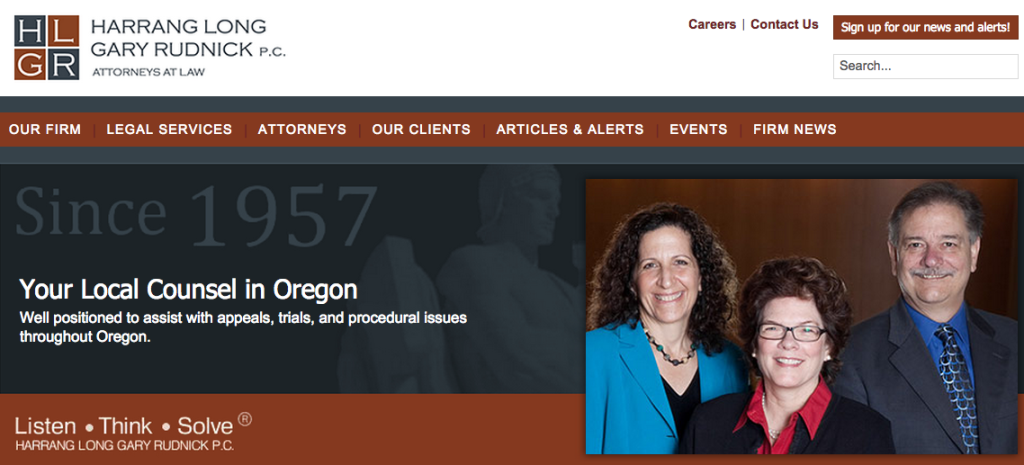 Not to mention its client's public records.
Rumor down at the bar tonight is that Harrang Long Gary and Rudnick has lost some large contracts for legal work recently, and not just from UO. Its partners and associates are moving on too. Below are recent departures from the firm including some deserting a year or two after coming aboard. One after just six months.
Here are recent departures from HLGR:
Sam V. Rayburn, now at Buckley.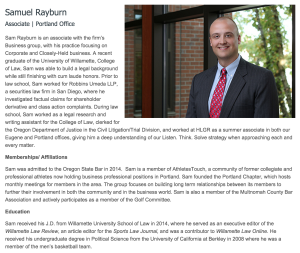 John Witherspoon, now at Buckley.
Elijah Van Camp, now at DeWitt Ross and Stevens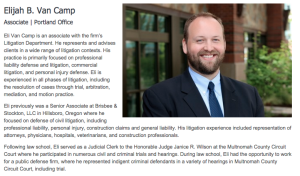 Vaden Franscisco, now at SynergAir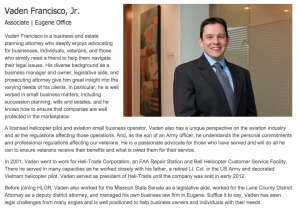 Marjorie Elken, now at Zupancic Rathbone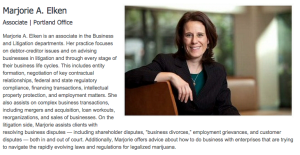 Randall Duncan, now at Buckley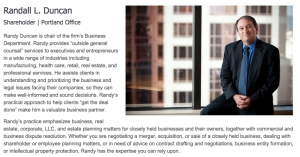 Craig Capon, now at Alacrity Services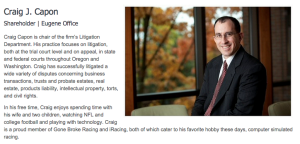 Rebecca Cambreling, now at YHC Law.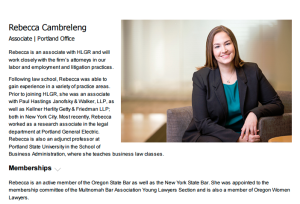 and
Joshua P. Stump, now at Portland's Buckley Law
Katherine Watkinson Wright, now at Watkinson Laird Rubenstein Baldwin & Burgess PC
Amber Zupancic-Albin, hired in 2014, now at OHSU
Richard Larson, hired in 2013,  now at Hutchinson Cox Coons Orr & Sherlock PC
Daniel Harris, hired in 2013, now at www.harrismediator.com
John R. Roberts, hired in 2013, now at Arnold Gallagher PC
Jason Yarashes, hired in 2012, now at the Virginia Supreme Court
My apologies if I've missed anyone, send me the details and I'll add you to the list.