Here's the April 2012 letter to Governor Kitzhaber from one of his policy advisors, telling him that Interim UO President Bob Berdahl had hired an out of state firm to try and bust the union, and that UO was not being completely honest about that: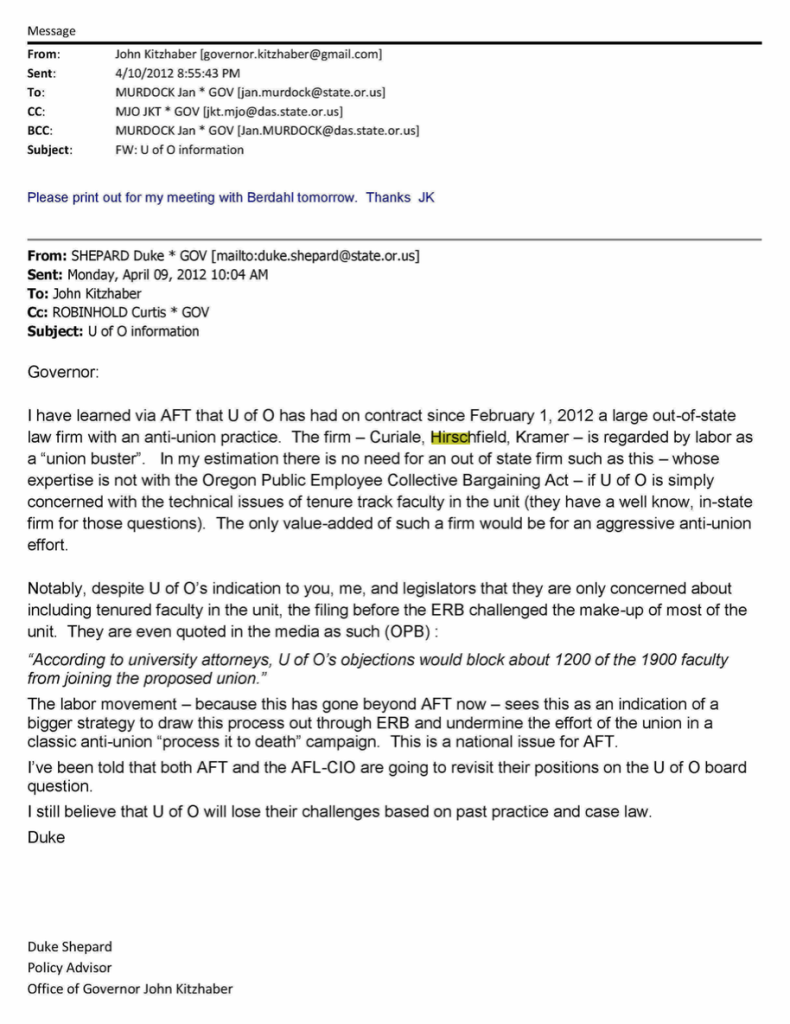 All in all UO paid about $1M to Curiale, Hirschfeld, and Kramer and to Harrang, Long, Gary and Rudnick, plus more to other lawyers, and of course noted PR flack Anna Richter-Taylor of the Gallatin Group. UAUO's Dave Cecil and the AAUP's Mike Mauer ate their lunch, bargaining session after session.
The ham-handed Bob Berdahl and his rabid General Counsel Randy Geller were the best thing that ever happened to the union's organizing campaign. After the union was certified they really got vicious with their secret plan to abolish the UO Senate: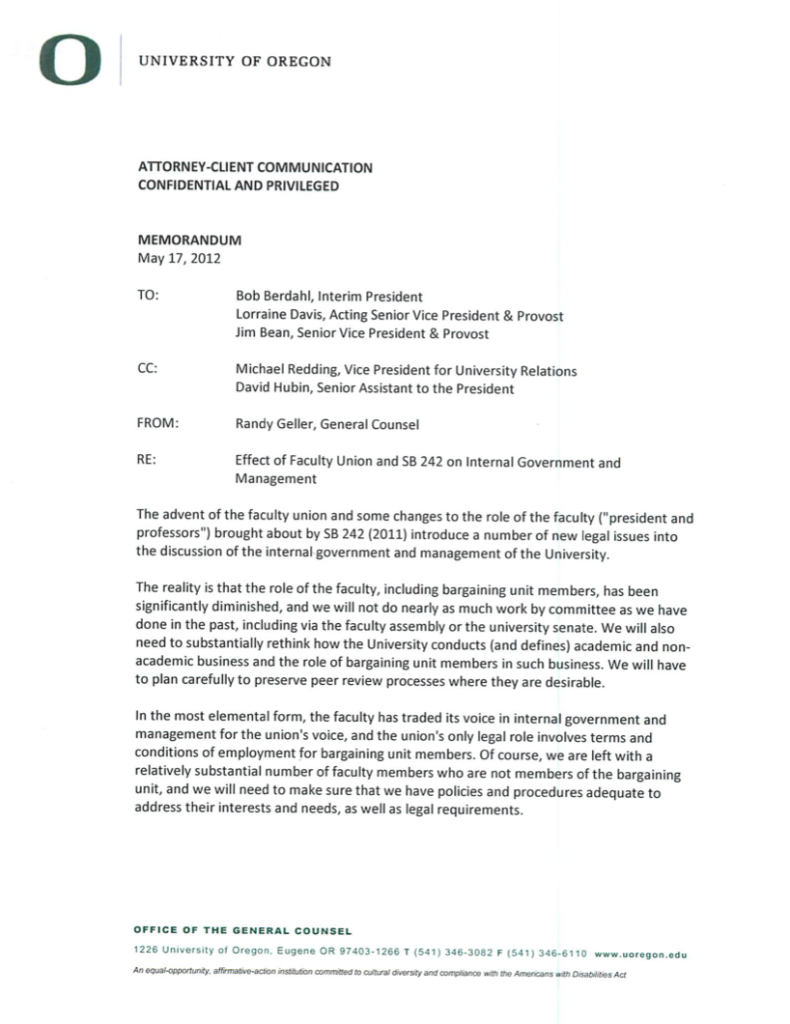 Then Gottfredson and Geller hired Sharon Rudnick from HLGR to bargain against the union, along with former Journalism Dean Tim Gleason and VPAA Doug Blandy:
Their inept performance, and Gottfredson's efforts to use the CBA to trash academic freedom, take the faculty's intellectual property rights, and control outside consulting and research ended all serious discussion of union decertification. This picture alone probably brought in 50 signed union cards.
But that was then. When Mike Schill got to campus he told the union he was going to try and save UO, and he wanted a three year contract so he could have some breathing room. The union leadership said yes. I think we're going to make this relationship work: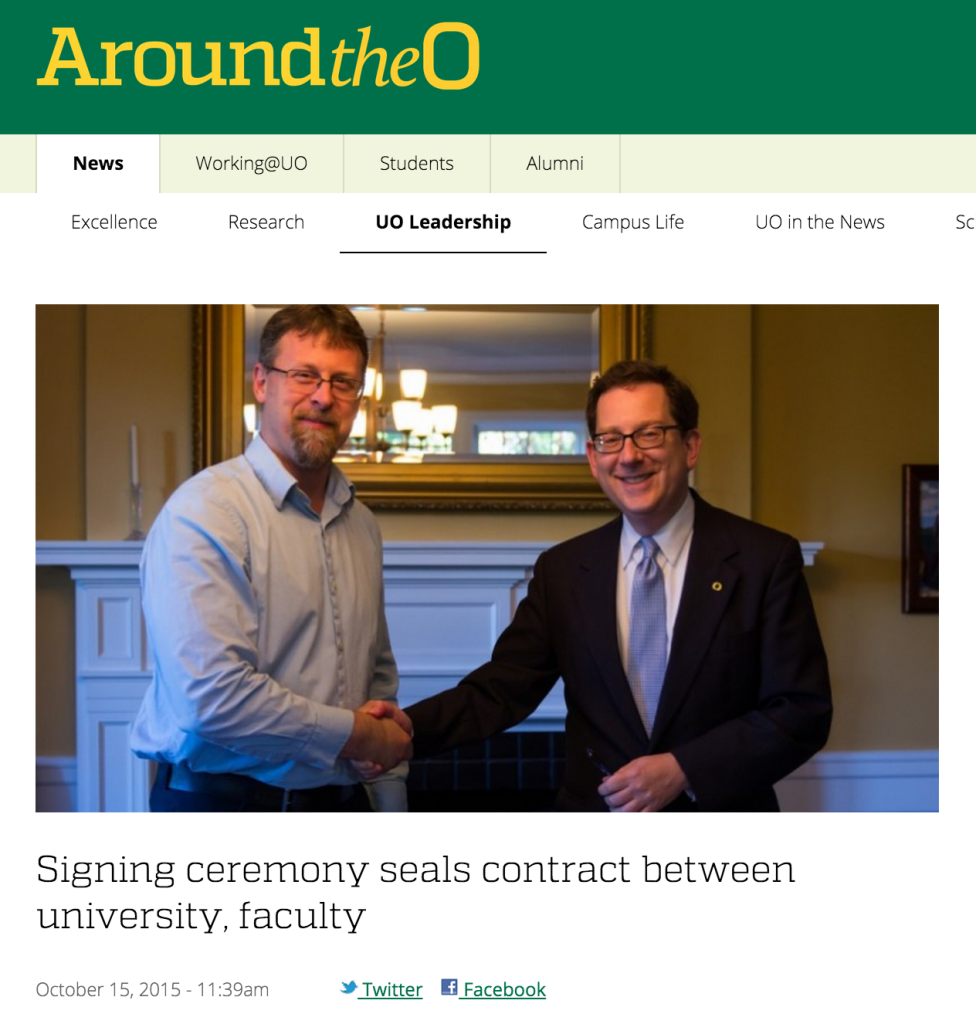 Either that, or Schill's got a diabolical plan to kill the faculty union by cleaning up Johnson Hall, fixing relationships between the administration and the faculty, improving NTTF job security, and raising money to boost UO's national research reputation and improve student outcomes, and Michael Dreiling is unwittingly falling into his trap by going along with it all.