Having a hard time finding a parking spot on campus, despite your $420 parking fee? Not a problem for the Duck athletic nomenklatura. They get free parking in the Jock Box parking lot: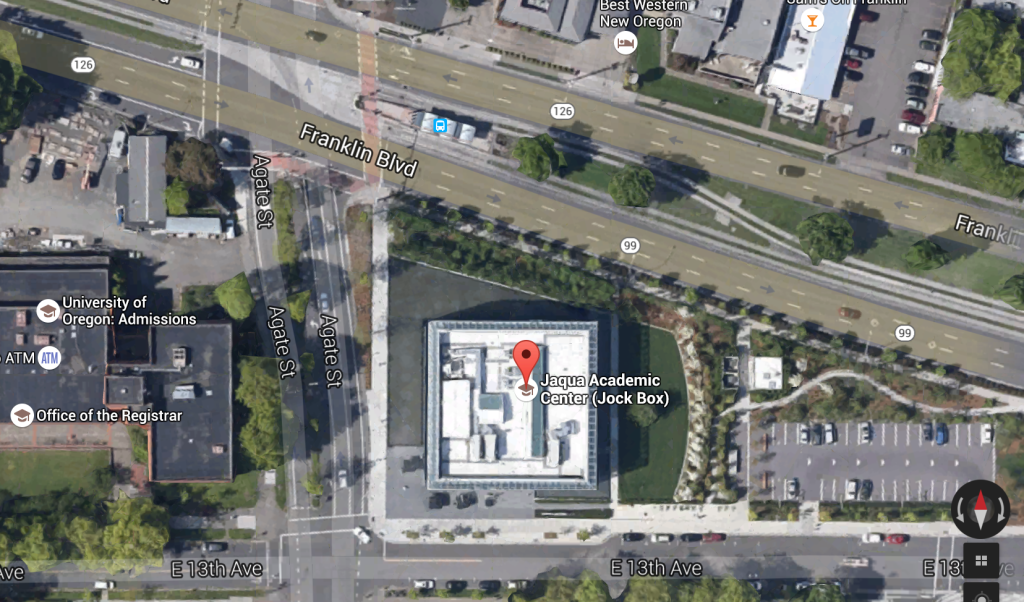 Here's the list of beneficiaries: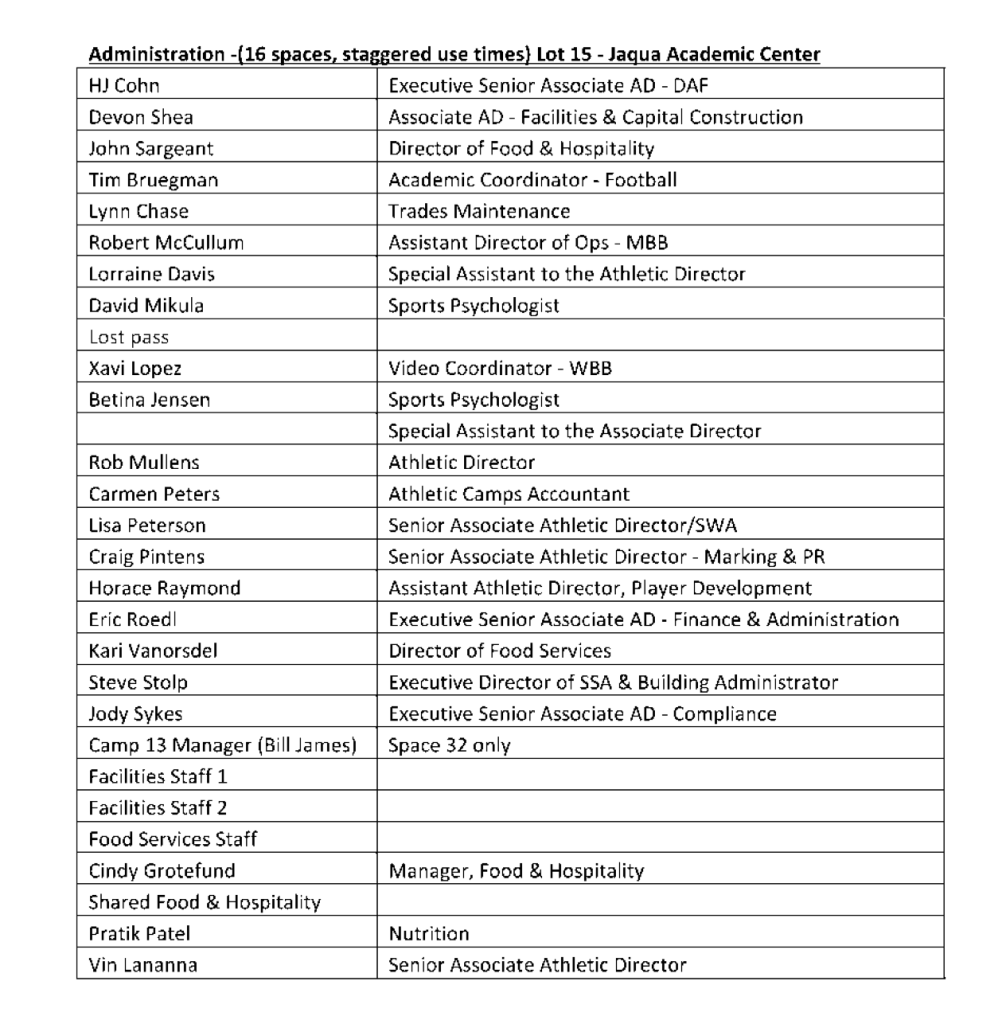 Eric Roedl, Craig Pintens, – wait, Tim Gleason's not on the list? The MOU allowing this scam is here:


They're really claiming that the parking spots were "donated as part of the Jaqua Building Gift"? Actually, t was the other way around. UO gave the land to the athletic department for $1. At the time it was being used as a parking lot, very convenient for the Oregon Hall staff. Of course they had to pay to use it. For regular UO employees, reserved parking spots range from $1200-$1800: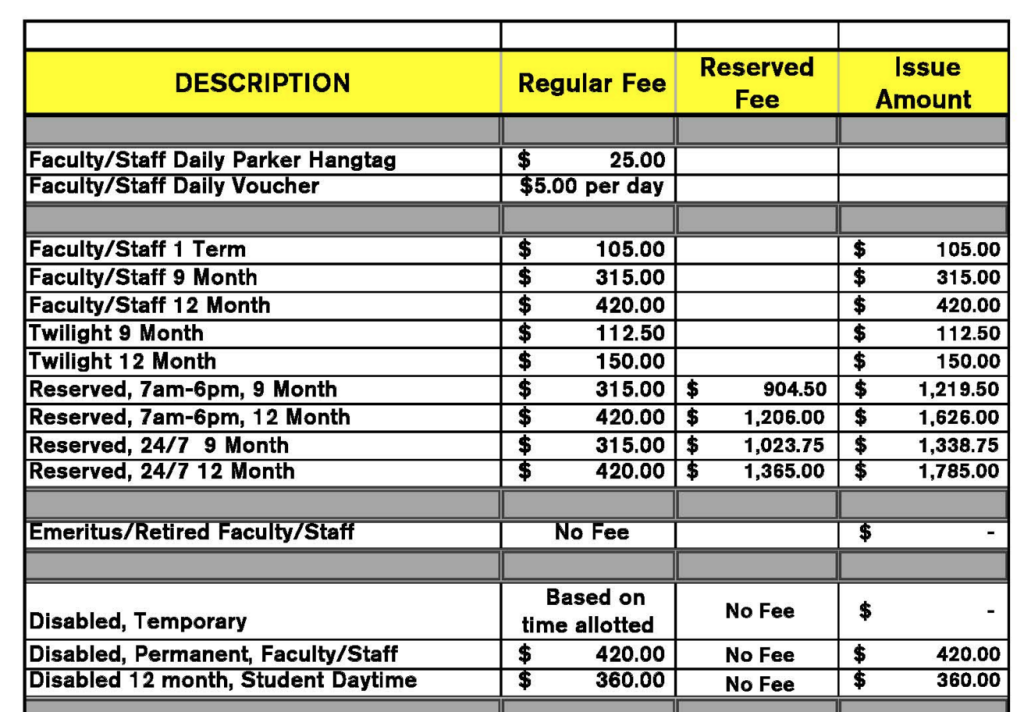 Of course regular UO employees don't get "Courtesy Car Stipends" either: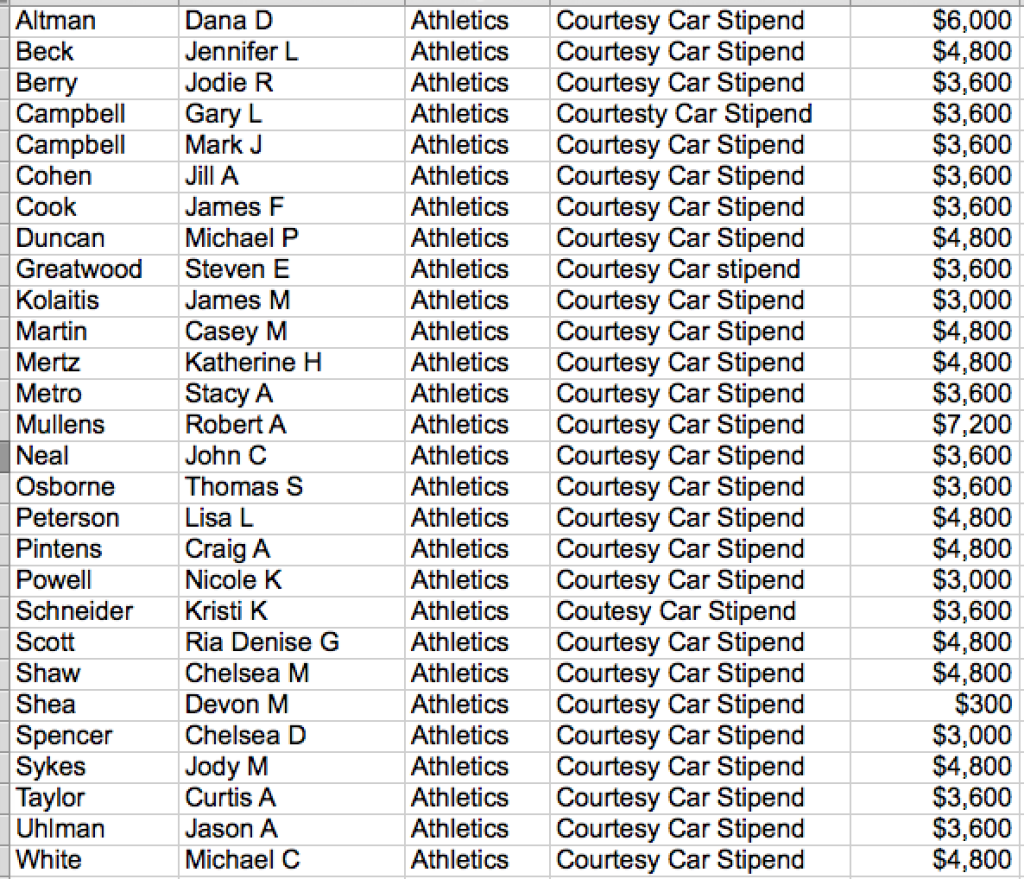 And why is the hunting license fee so high, at $420? Because the Ducks stuck UO with a large part of the bill for the underground Knight Arena garage.