1/4/2016: Rumor down at the faculty club is that the legislators are backing away from the IAAF only bill, and instead preparing to load it up with pork for the rest of the state too, in hopes of buying the necessary 3/5 majority.
12/31/2015: Olympic Decathlete Ashton Eaton to lobby legislature for sports subsidies
Why doesn't UO's AVP for State Affairs Hans Bernard spend his time doing his job lobbying for academic support for UO, and leave the jock stuff to the well-paid Vin Lananna and his crew? Bernard is even working on bringing Olympic decathlete Ashton Eaton to the capitol for the February media event, at which UO plans to unveil its $40M ask to the state legislature. Or is it the UO Foundation that's going to make the ask? Or Track Town? It's all very murky – fortunately a lot of reporters are now digging into it.
Apparently the IAAF's "Lord Coe" won't be able to make this event – Parliament still has a few questions for him – and the French police still have Lamine Diack's passport. Maybe Coe could send his chief of staff and PR expert Nick Davies to represent him? Oh, right, that really didn't look good, did it. Still, it's not like Coe himself took money from the Russians. What? You're kidding – Nike and the Russians both financed Coe's campaign for the IAAF presidency?
And we're supposed to believe that this shiny expensive distraction is not going to affect the legislature's support for UO's academic mission? To quote former Interim President Scott Coltrane, when he was finally told what Track Town was demanding from UO's academic side in terms of free office and meeting space, new dorm rooms, and cancelled classes, Yikes!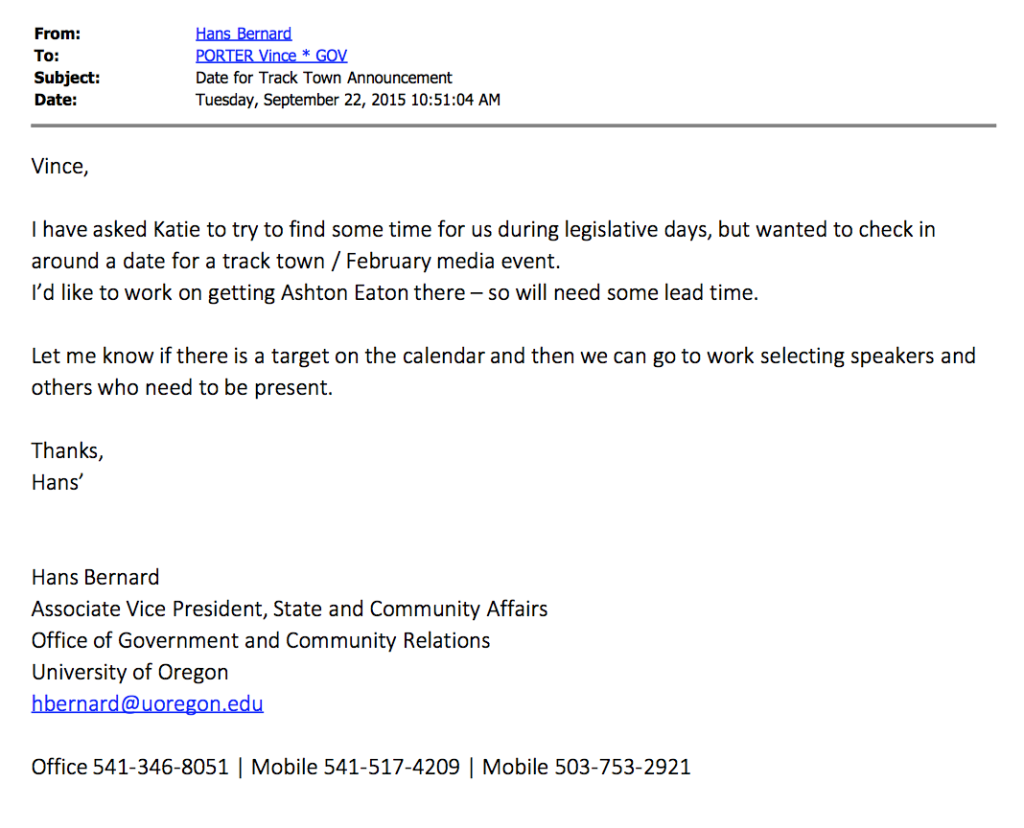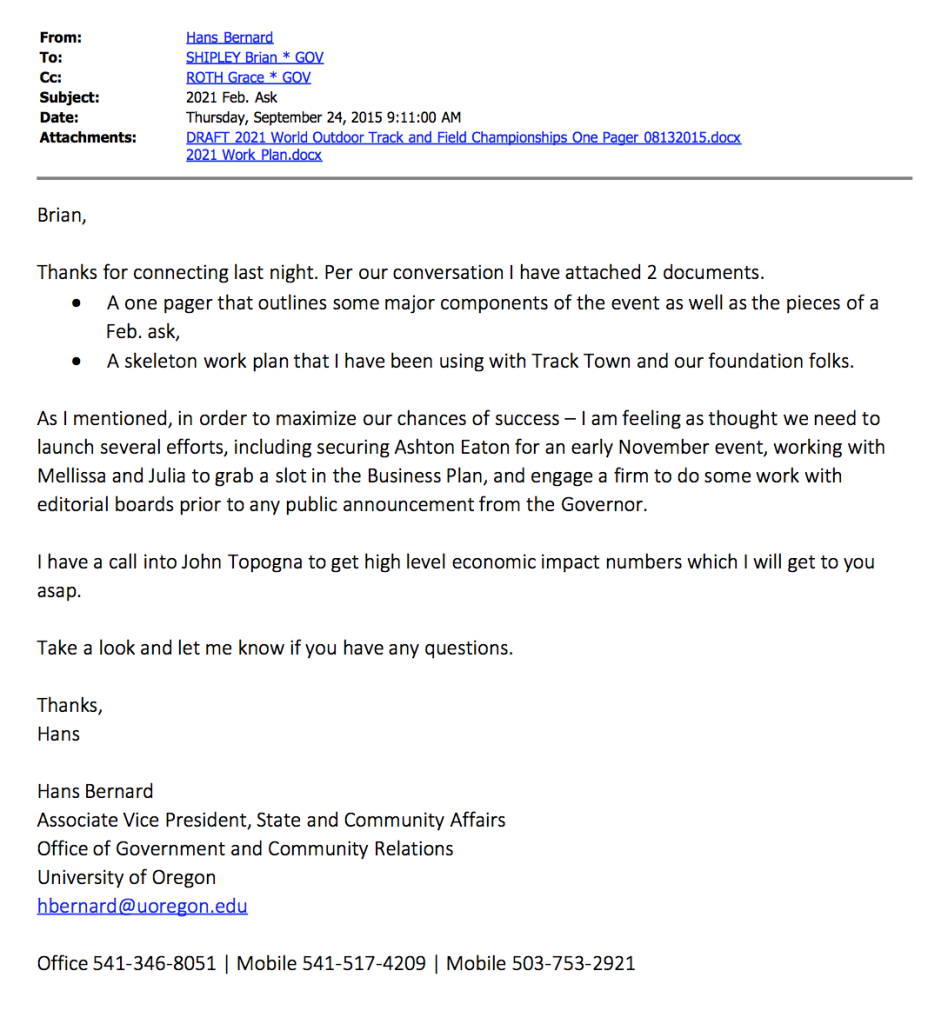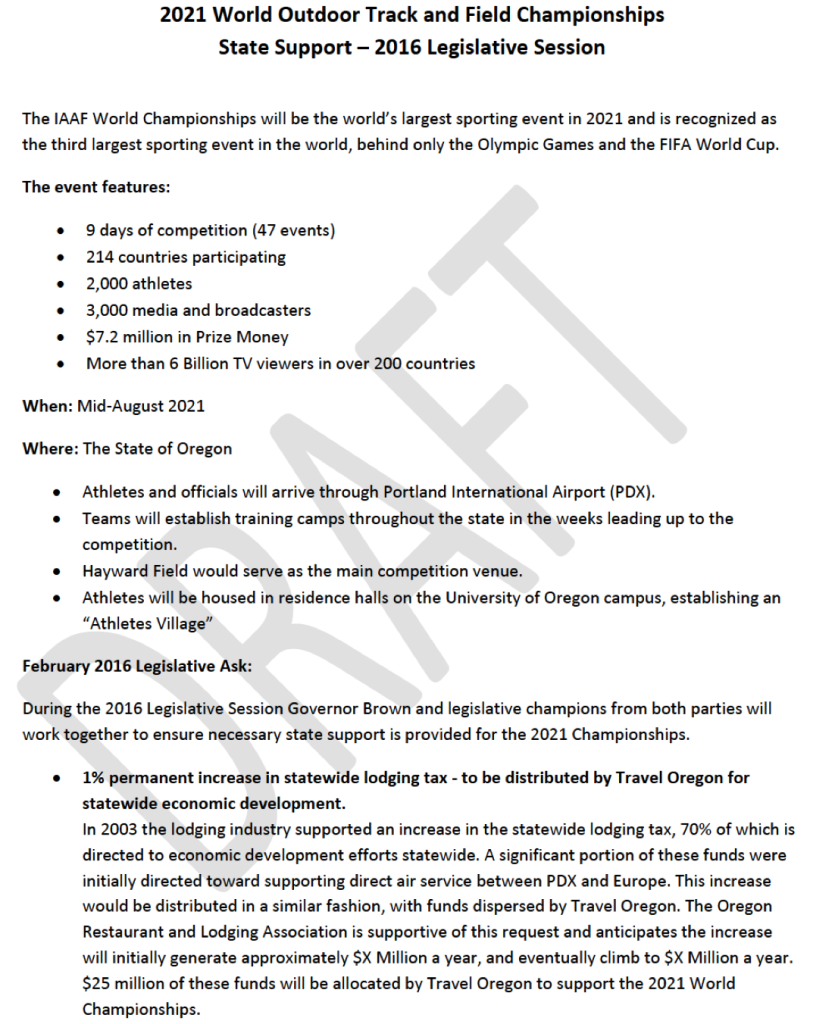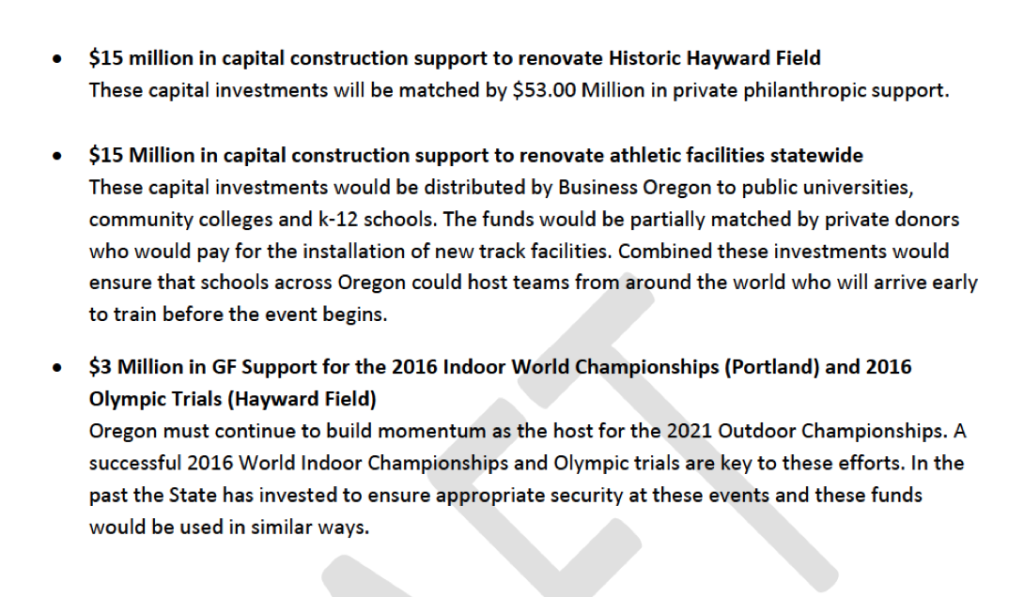 Work Plan: They seem to be behind on a lot of this, but Track Town has a brown bag with Governor Kate Brown and meetings with legislators coming up Jan 13-15: