3/5/2016: Just kidding, UO is laying off the faculty who find themselves in this situation. The bonus is for basketball coach Dana Altman, after his unpaid student-athletes came in first in the PAC-12 season. He'll get another $110K if they win the PAC-12 tournament for him, etc.
Meanwhile he can barely fill half of Knight Arena, and he's losing about $3M a year. More on Altman's falling ticket revenue and bloated cost structure here.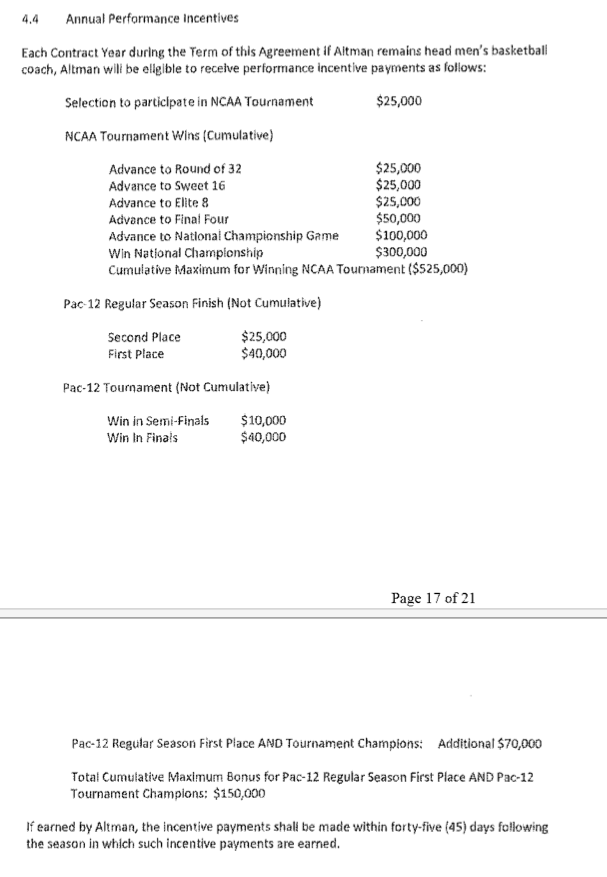 3/5/2016: Despite fire-sale ticket prices, Duck fans still avoid Dana Altman's basketball
Steve Mims has the data in the RG, here:
Oregon lowered ticket prices by more 34 percent this year, including a $500 reduction in the lower half of the 100 level, and added single-game tickets for $10. Oregon also provided free shuttles to games and offered season parking passes for $50 to $100.
Oregon is averaging 6,770 fans this season, which is up from 6,209 last year. The difference is even wider in conference games, with an average of 8,098 following 7,131 last season. (But for today's Utah conference game announced attendance is only 6,807.)
A 34% cut in the price, and, using the midpoint method, an increase in the Qd of (6770-6209)/((1/2)(6770+6209)) = 8.6%. So the elasticity of demand is about 0.25. And you don't have to have passed microeconomic principles to understand that this price cut is going to reduce ticket revenue below last year's dismal $2.6M. And rumor has it that AAD Eric Roedl has realized he can't squeeze ASUO any more either.