8/26/2016 update: Coach Helfrich has now declared the player guilty, and in doing so has committed a flagrant violation of Klinger's interpretation of the accused's FERPA rights. The Salem Statesman Journal reports:
"[The student-athlete] has been suspended indefinitely for a violation of University and Department of Athletics codes of conduct," Oregon coach Mark Helfrich said in a released statement. "At the conclusion of the University process, his status as a student-athlete will be evaluated further."
Oh, right, the athletic department makes their players sign a FERPA release. How could I forget Dana Altman and Craig Pintens not telling me that? How could Tobin Klinger? Video here: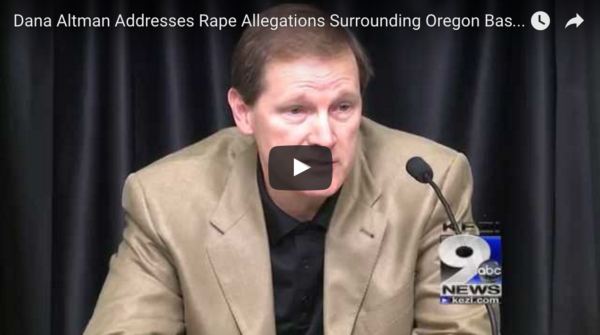 Why did Mark Helfrich keep this quiet until after the Emerald reporters broke the story?
And guilty of what? The Duck's team rules include things like a requirement you call Professional Development Coordinator Tom Hart on his *personal* cell-phone if you've had contact with the cops: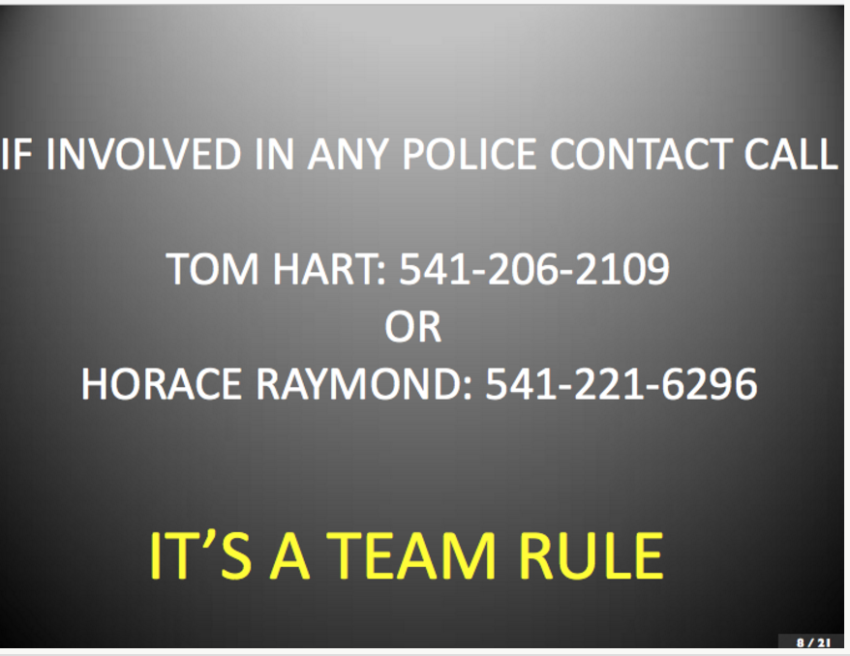 And stay away from Egyptian motorcycle gangs and the Russian prostitutes they own.
8/26/2016: The Daily Emerald has the scoop here, from Tran Nguyen, Ryan Kostecka and Cooper Green. The RG and Oregonian reports do a nice job citing them. UO strategic communicator Tobin Klinger has his traditional response:
UO spokesman Tobin Klinger declined to provide details, citing the federal Family Educational Rights and Privacy Act. Representatives of the UO Athletic Department could not immediately be reached.
I'm no law professor, but here's what the lawyers at the US Department of Education who supposedly enforce FERPA have to say about Klinger's FERPA claim:
"Law enforcement unit records" (i.e., records created by the law enforcement unit, created for a law enforcement purpose, and maintained by the law enforcement unit) are not "education records" subject to the privacy protections of FERPA. As such, the law enforcement unit may refuse to provide an eligible student with an opportunity to inspect and review law enforcement unit records, and it may disclose law enforcement unit records to third parties without the eligible student's prior written consent. However, education records, or personally identifiable information from education records, which the school shares with the law enforcement unit do not lose their protected status as education records because they are shared with the law enforcement unit.