12/18/2016: Day 5: We're now among the lucky 90% of Eugene residents with electricity. It's nice. Thank you IBEW. And the suspicious red oak is roped to two others that lean away from the kitchen. Thank you Cummings Tree Service.
12/17/2016: Going into day 4, I'm thinking a bit of Islay cut with ice covered branches ripped from the red oak that's about to fall and crush the house: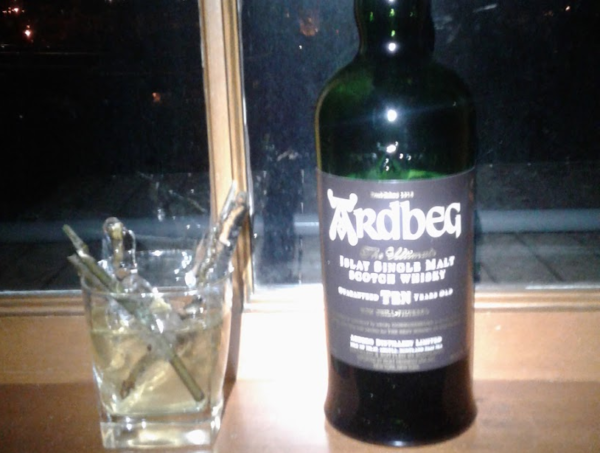 The perfect bookend to a great dinner of quail, polenta, and pie, thanks to some warm friends.