Update: Court rules university foundations subject to state public records law
That would be in Illinois. The Student Press Law Association has the news here. An increasing number of state AG's, courts, and laws now require the same – but not Oregon.
5/16/2017: They are just now releasing data from the FY that ended June 30, 2016. Donations fell from $136M to $103M. CEO Paul Weinhold's compensation increased from $417K to $444K, overall compensation for the top 5 "key employees" has increased by about 30%. (The individual pay reported in the full 990 below is for the calendar year 2014-15, while the overall number is for the 2015-16 FY – meaning that Weinhold's pay is probably actually up 30% or so over last year. )
[table id=2 /]
They report spending only $10K on lobbying (presumably for the IAAF) and lump academic and non-academic (sports) expenditures together.
President Schill's office is telling the Emerald they do not have records on expenditures of foundation funds by his office: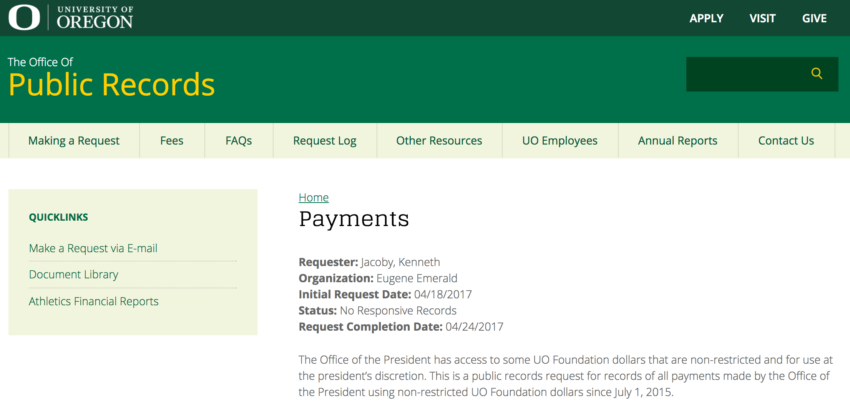 The full IRS 990 for 2015-16 is here: http://www.uofoundation.org/s/1540/images/editor_documents/form_990/university_of_oregon_foundation_2015_990_public_disclosure_copy_website.pdf
For comparison, the 2014-15 990 is here: https://uomatters.com/wp-content/uploads/2017/05/uof_2014_public_disclosure_copy_combined_website.pdf
More below the break:
2015-16: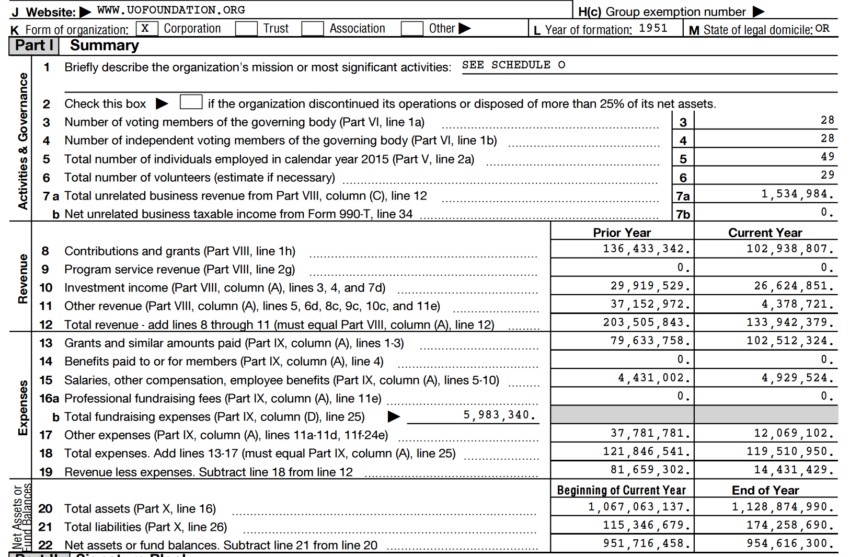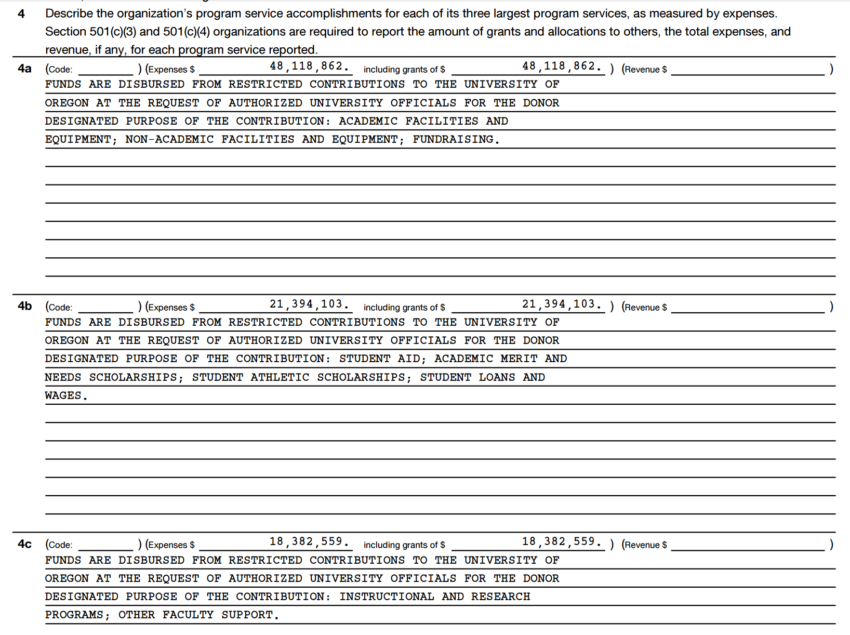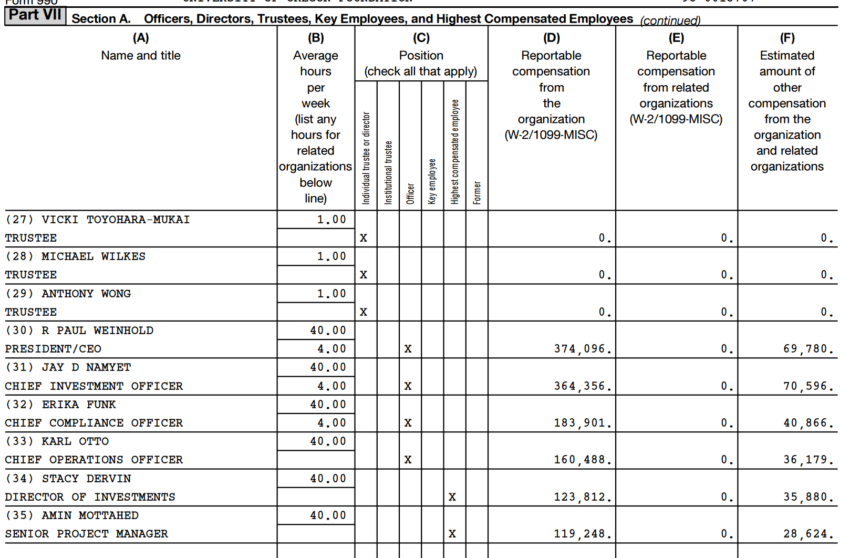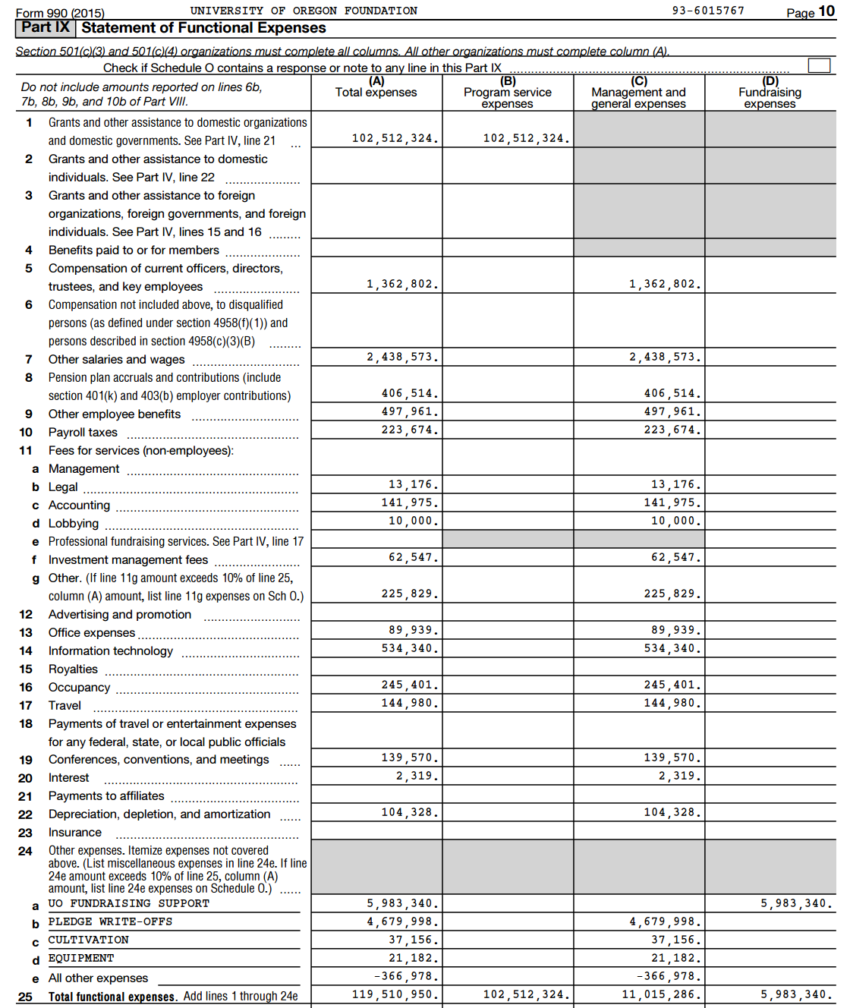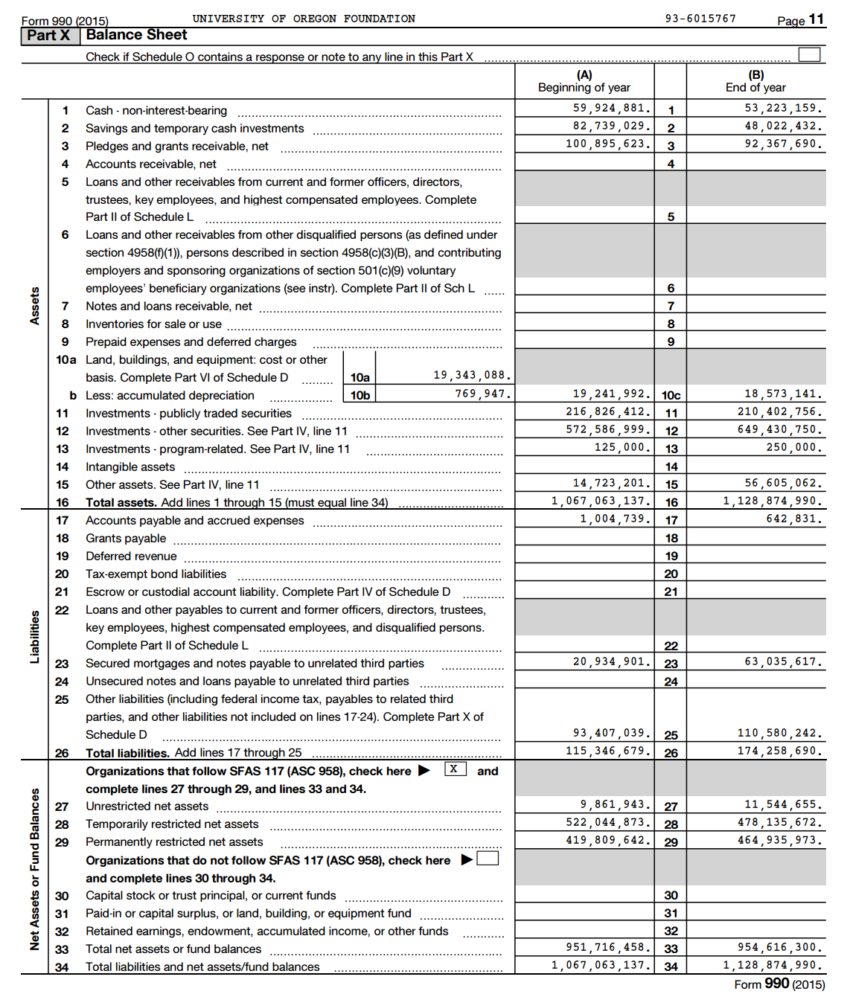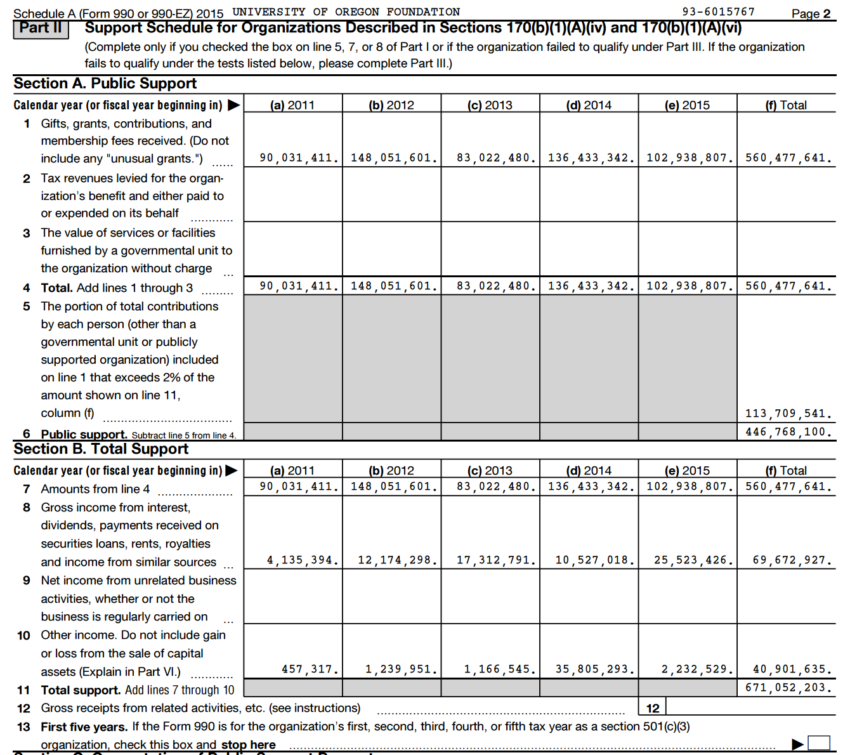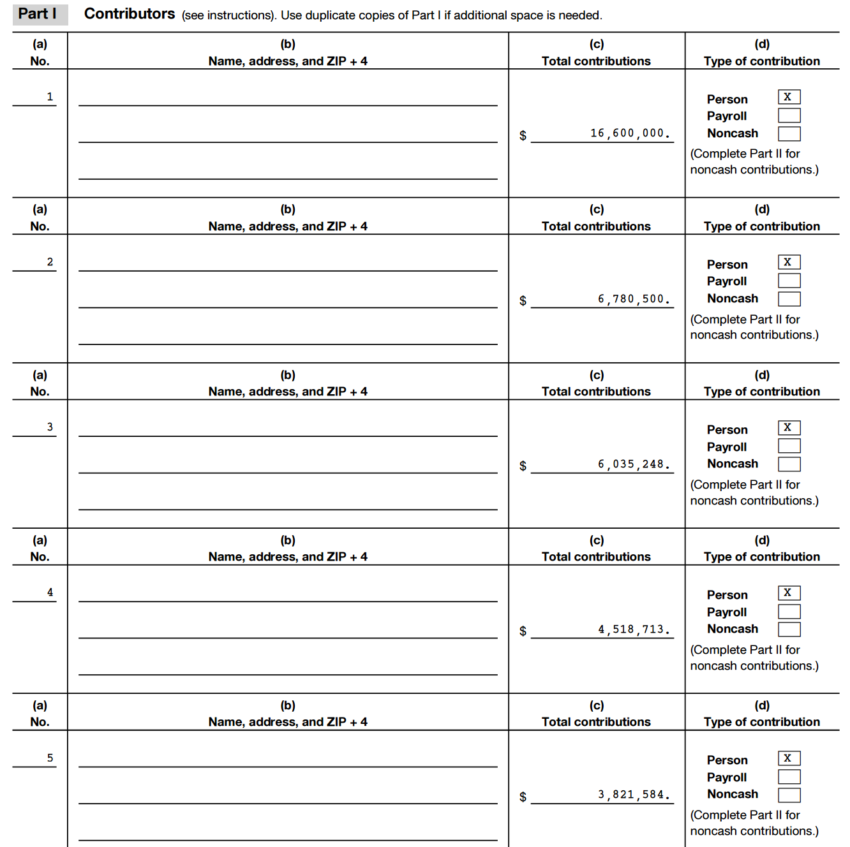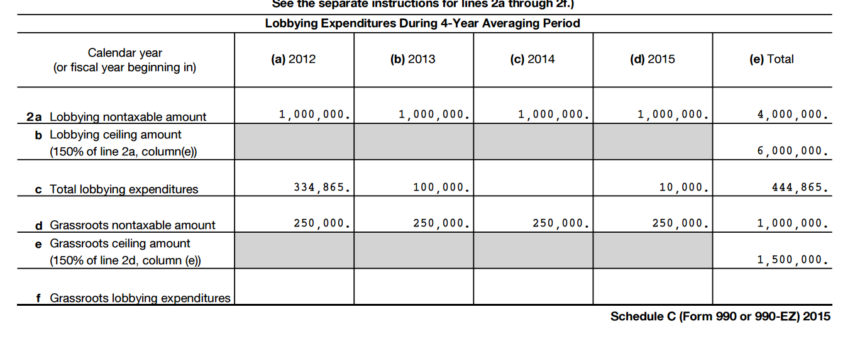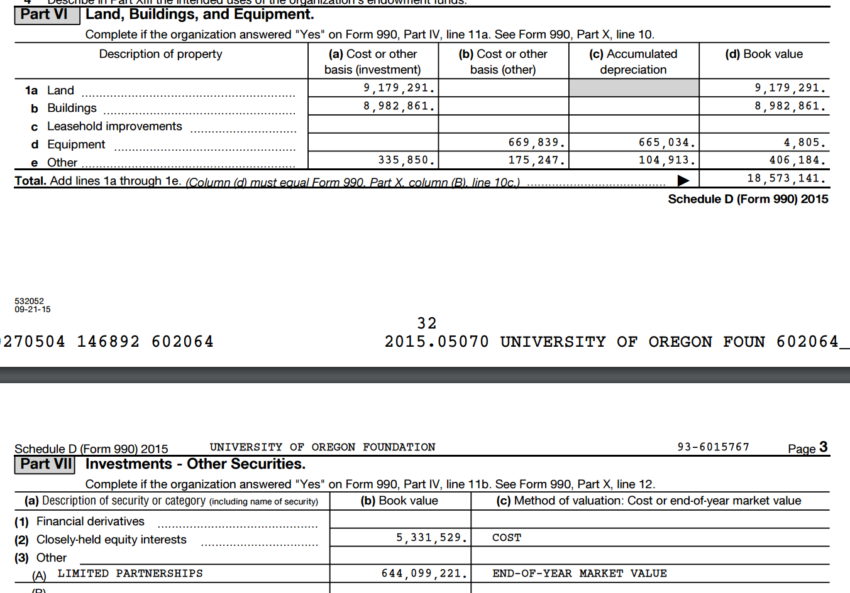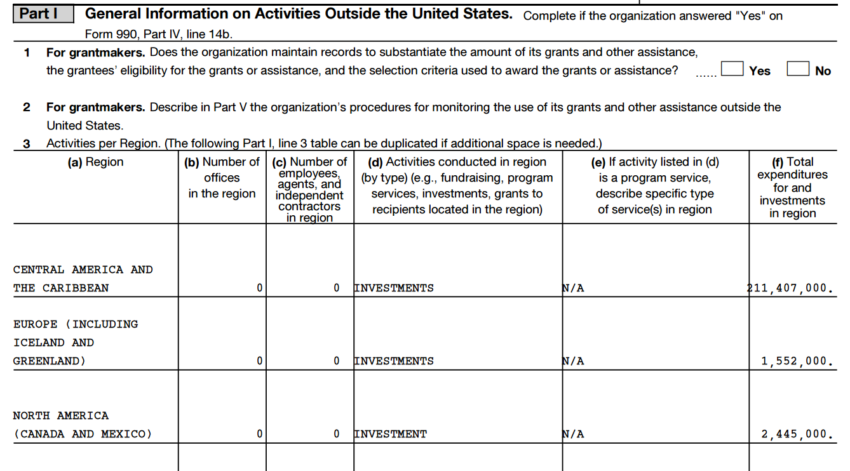 From 2014, for comparison: