#1 is this Rawlsian maximin clamp: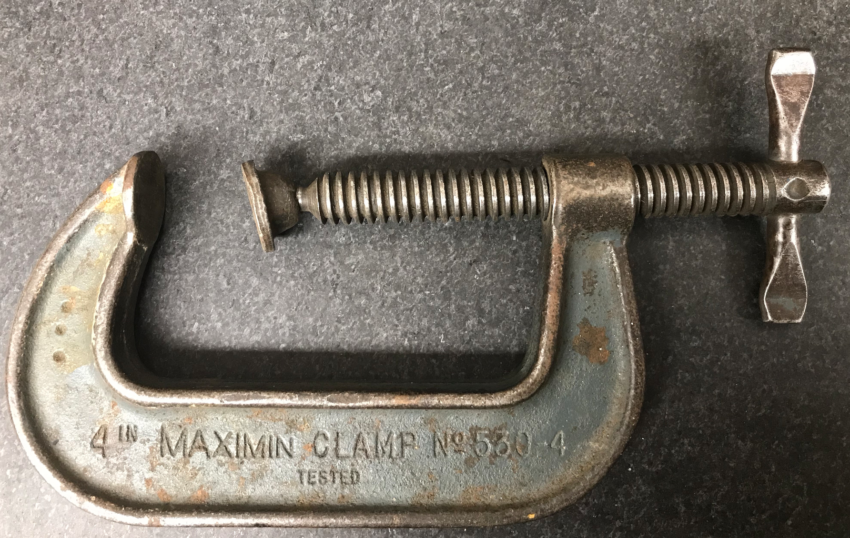 "Tested"? And rejected, according to Harsanyi.
My experience was more positive. This cost $6 at Bring Recycling and did its job. If you are in need of a clamp, philosophical or otherwise, you should also check out Lance's Used Tools just down the street, for their excellent prices and the large slices of german chocolate cake Lance's wife gives every shopper, at least on Saturdays.
Suggestions for additional entries are welcome.