UO physicist Raghu Parthasarathy's Eighteenth Elephant blog has a fascinating post about changes in what students are majoring in, here. It was motivated by this report about the decline in history majors, which included this remarkable figure: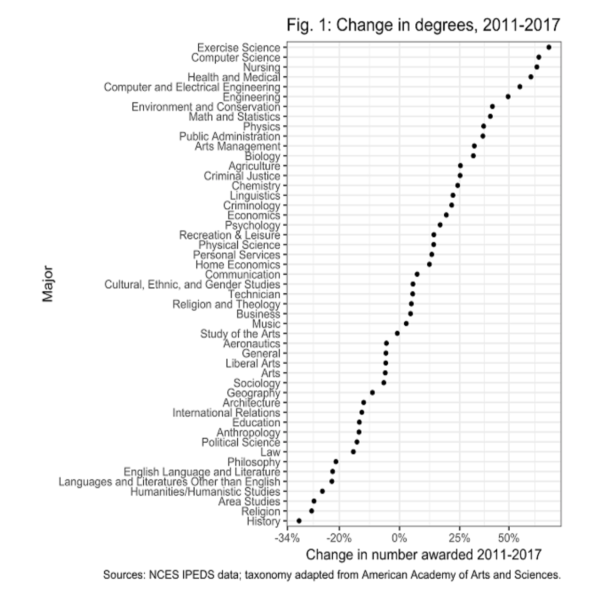 Obviously there have been huge shifts in what sorts of knowledge undergraduates demand. Raghu takes the next step, comparing the changes at UO to comparators: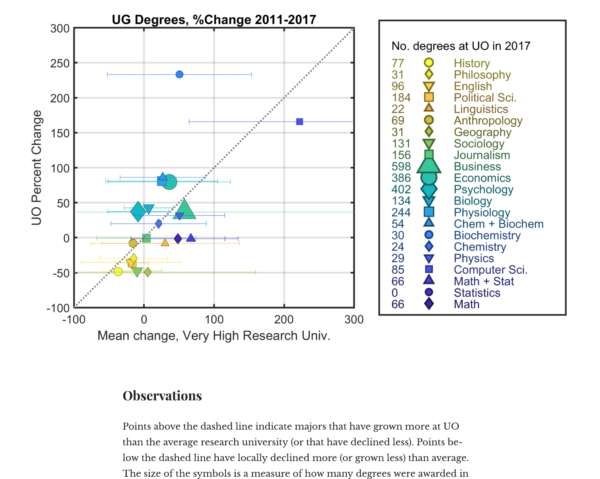 Read the rest of his post for interpretation and methodology.