About $23K each. Most of that will come from regular UO undergraduate students' tuition payments, to discount the tuition of mostly out-of-state law school students: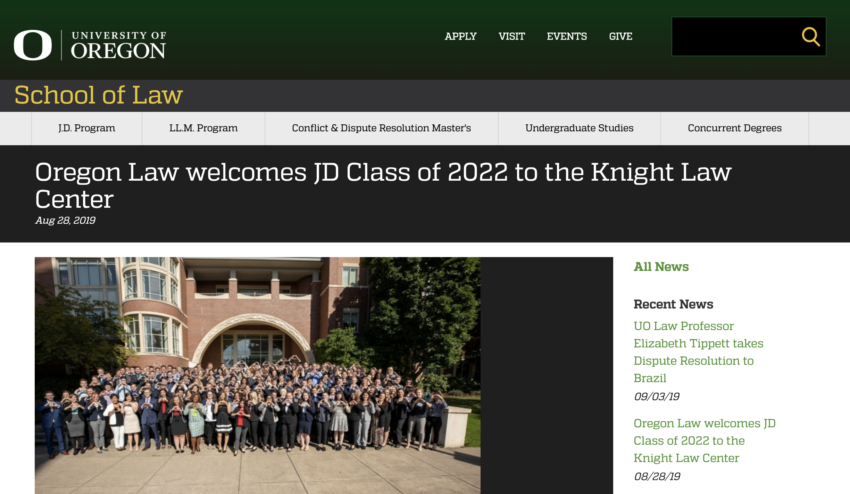 According to the terms of this 2014 MOU the law school was to get a temporary bailout from UO's general fund, peaking at $3M, then declining to $1M, with the total $10M to eventually be paid back: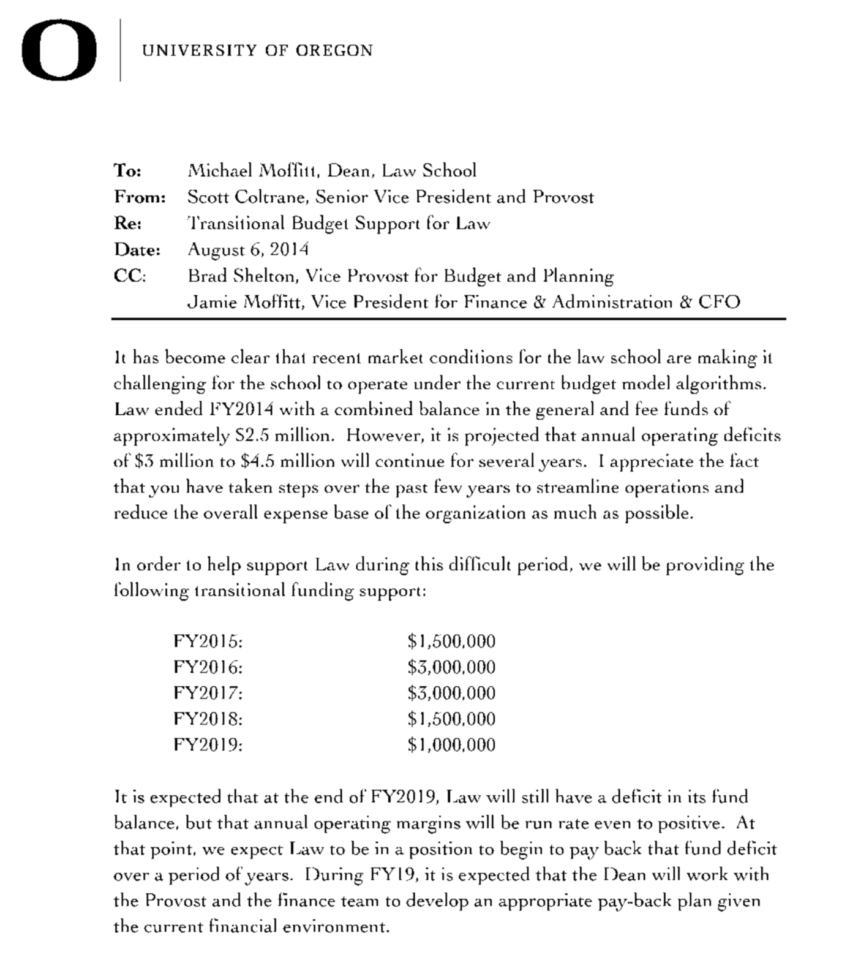 This was nonsense. Not only will it never be paid back, new Dean Marcilyn Burke was able to negotiate a huge increase in the subsidy.
With listed tuition of $38K in-state, $47K out of state, and about 360 students, the law school would bring in about $15M – but their subsidy for tuition discounts will be $8.2M. Here's last year's breakdown:

When will this end?