Just kidding, of course they don't: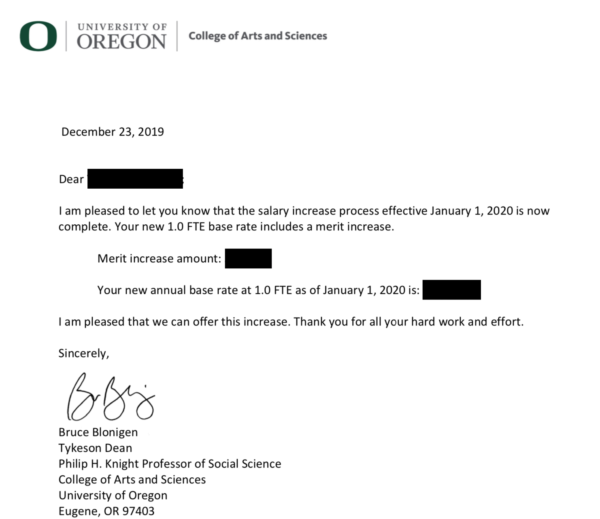 The MOU between UAUO and the UO Administration is here. The TTF merit pool is 1.625% by department and the NTTF merit pool is 2.125%, so if your raise is more than that you are excellenter than the rest of your department.
For TTF, the union also negotiated a 0.5% university-wide pool for external equity raises. Expect an announcement about those in a few weeks. For the external equity raises, you can see the comparator data, by department and rank, here. Although these data are a bit dated, basically if the "UO Avg as % of AAU PUBLIC Peers Avg" for your department/rank is lower than 90%, you can also expect an external equity raise in your January paycheck.