This should be sobering news for those well-paid administrators who hope the rest of us will uncritically swallow their hype about the Knight Campus as an engine for economic development and good jobs. There's no doubt it will pay off for some: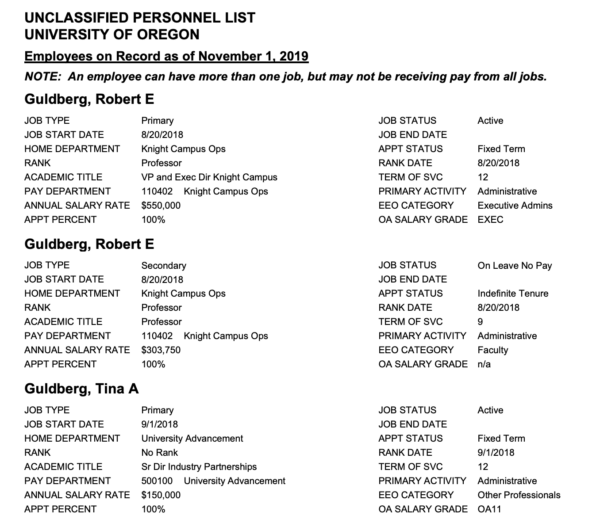 But the long-run external net benefits are far from certain.
EGI was founded by UO Psychology professor Don Tucker in 1992 – from what I can tell without any UO subsidy. It's had a very good run. Quoting from Around the O a few years ago:
A neuropsychologist focused on the influence of anxiety, depression and other forms of emotional arousal, Tucker pioneered methods of analyzing the electrical activity of the brain. He invented the electroencephalographic geodesic sensor net, which analyzes human brain activity with scalp sensors. The medical device became the basis of Electrical Geodesics Inc., which was acquired by the European healthcare company Philips in 2017 for $36.7 million.
And now the RG reports that Philips is closing it, and laying off 60 employees:
60 to lose jobs as Philips plans closing Eugene medical technology company
… Philips said in a federal layoff notice it will close the Eugene facility, located at 500 E. Fourth Ave., the former EWEB headquarters, on or around Dec. 31. Philips said in the layoff notice it will wind down operations there over the year, terminating jobs starting March 27.
But hey, the Knight Campus will have much more impact. In fact, according to this "UO Advocates" website, it's already created 550 new research positions – with cross-laminated timber!