John Canzano has another story about the failure of their Board (consisting of the president's of the 12 universities) to control the PAC-12's spending on itself.
[CEO Larry Scott, ~$5M a year] directed Gary Stevenson to negotiate an 11-year lease with Kilroy Realty Corporation to secure two floors and 113,000 square feet of prime office space in downtown San Francisco. The deal cost the conference $6.9 million in rent last year and another $11.7 million in deferred rent.
Here's what was left over for the universities last year: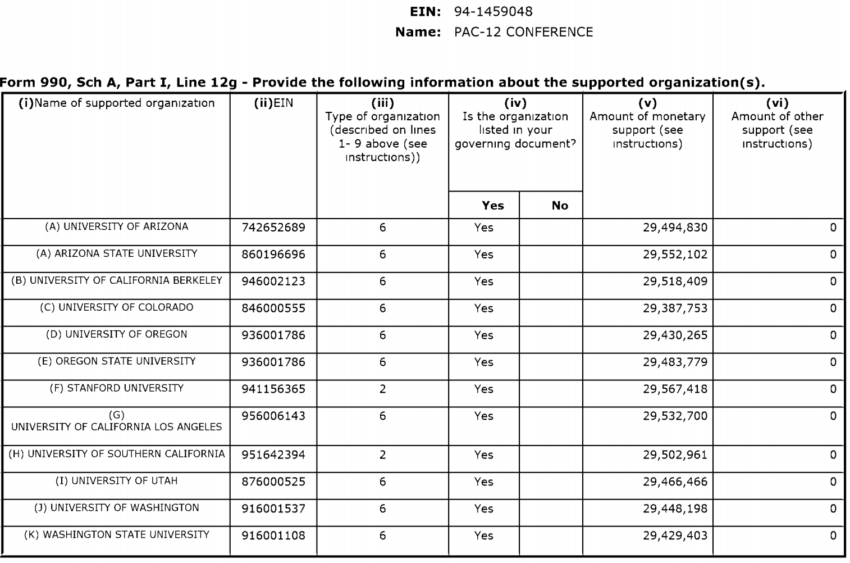 And after Duck AD Rob Mullens took his cut of UO's $29M. there was $0 left over for the university's academic mission.