4/23/2020: 
Another year, another budget crisis, more questions about where UO's money is going. I emailed VP Herman, who is charge of this project, on March 25th:
Hi Ellen,
I'm heard a rumor that the administration has abandoned or perhaps just delayed this effort. I'm hoping that you can provide some details on where this proposal currently stands. Thanks,
Bill Harbaugh

She didn't answer, so on April 1st I filed a public record request. Yesterday I got this response:
Dear Mr. Harbaugh,
The University has searched for, but was unable to locate, records responsive to your request for "…a public record showing the current status of the Faculty tracking / Insights project", made 4/1/2020.
It is the office's understanding that this project has been placed on hold, however there are no records documenting this decision.
The office considers this to be fully responsive to your request, and will now close your matter. Thank you for contacting the office with your request.
Sincerely, Office of Public Records
5/8/2019 update: 
With the budget crisis, you'd think this proposal would be in the trash can. Apparently not.
3/18/2019 Faculty tracking software vendor explains time-suck & "thought leadership programming" junket
So why isn't the provost's office being clear about what this will cost?
From the Digital Measures website here. On top of the ~$100K per year in fees, they suggest we hire or reallocate an Insight Administrator, a project manager, a technical representative, have a champion provost who "is committed to the success of the implementation and ensures the rest of the project has the time, resources and buy-in they need for the project to be successful".
I'm hoping Provost Banavar has better uses for his time. But wait, there's more!
Some PR flack time, a technical representative, a trainer, pilot groups, and unit representatives  who "coordinate and voices the needs of their individual units to the general project team and encourages the use of the system …". This is starting to make Concur look user friendly: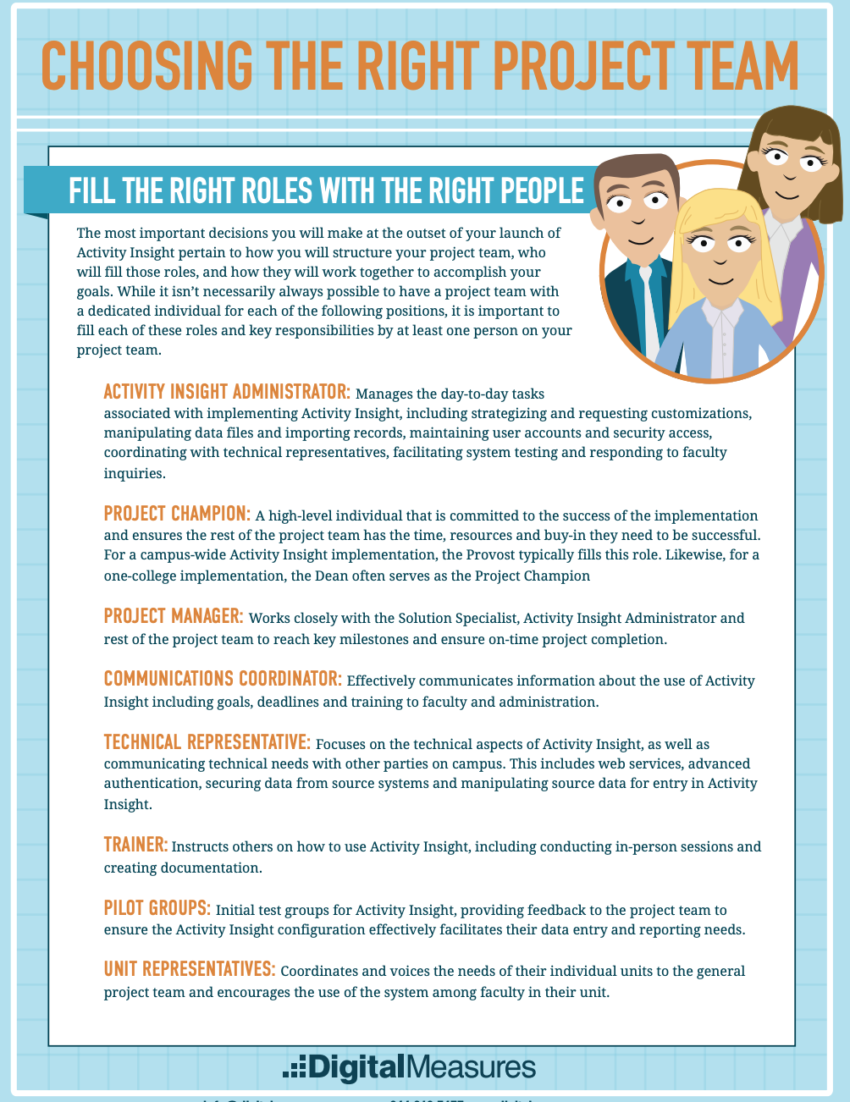 And, if that's not enough, their website includes this helpful template to use to convince your boss to send you to their annual conference in New Orleans, with a conference fee of just $825 & 189 per night! For "thought leadership programming". Their words, not mine:
Need to justify your attendance?
Use our custom letter to help convince your boss, request funds for travel or just let everyone know the amazing benefits of attending Engage!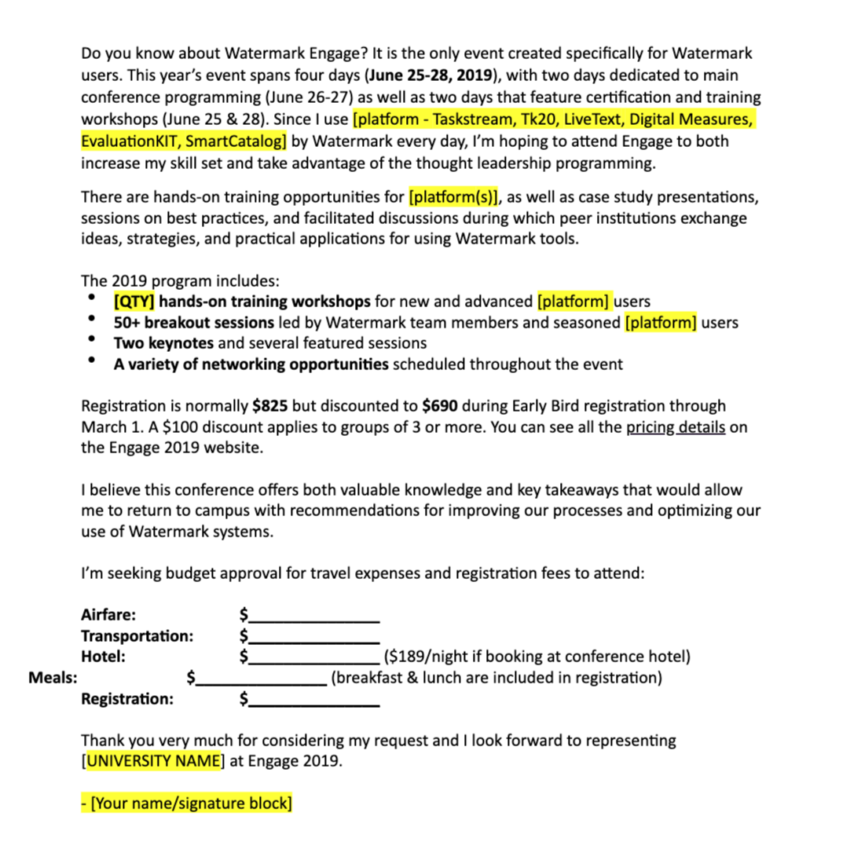 Why do we have unlimited money and time for this expensive online c.v. software, but not for raises for the GTFF or for hiring OA's and staff?
2/11/2019: Admins to combine Faculty Tracking Software with metrics scheme
This software was pitched to us last year as a way to keep your c.v. up to date. But when linked with Brad Shelton's faculty metrics scheme it's so much more. Here's a link to the provost's website notice:
The project, called Faculty Insights, will result in a sophisticated online system that enhances our ability to capture the wide range of research and creative activities that our faculty do. The primary purpose of the system will be to manage the faculty review process university-wide – including promotion, tenure, and post-tenure review – more efficiently and effectively. Introducing a Faculty Insights system at UO will enhance our ability to streamline faculty personnel processes and make the achievements and instructional activities of faculty in all the schools and colleges more visible, within the campus community and to the broader public. The system will also support the local metrics process and the production of annual unit-level research reports.
UO will contract with Concur to provide the software.
Just kidding, it will likely contract with Digital Measures, a software company out of Milwaukee, with a hip award winning office that doesn't look cheap. And they aren't cheap. Their proposal to Western Michigan a few years ago worked out to about $90K a year for a license, and that's just the start of the costs. The University of Maryland is hiring them too, and their administration just told their Senate the new software will require a full time administrator and 5 grad students paid to input data from the previous failed faculty tracking system.
But of course there will be benefits as well as costs to implementing Brad Shelton's metrics scheme, such as giving our administration the data they need to track faculty in real time, and allowing them to set our annual goals for promotion or whatever, as explained in Azusa Pacific University's Activity Insight Basic User Manual, here: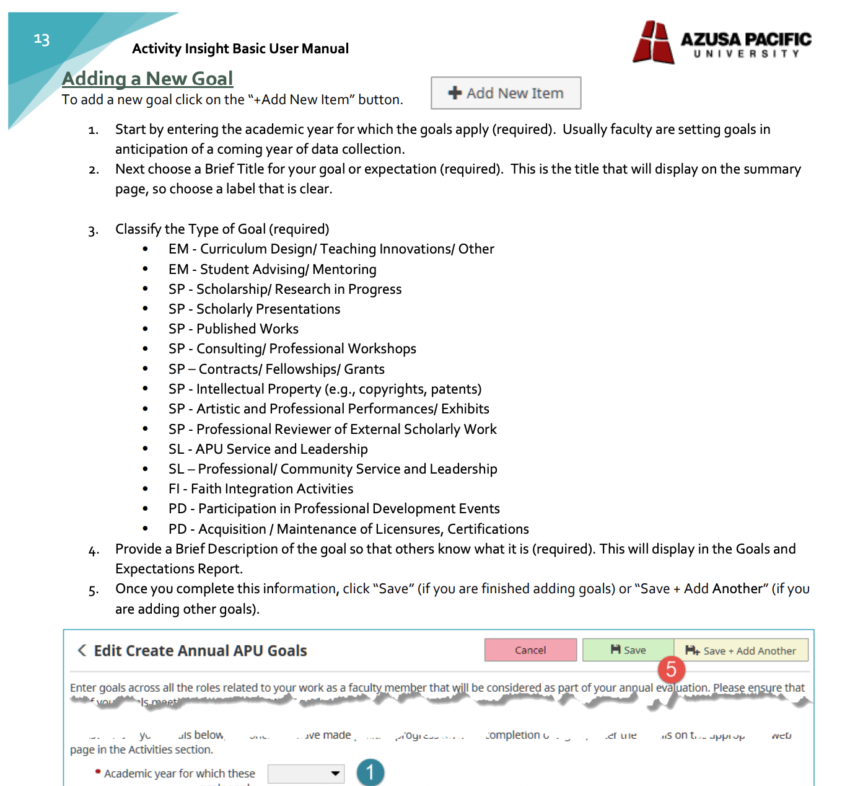 With Activity Insight's flexible software the administration's "servant-leader" monitoring can drill down to a remarkable level, such as this Faith Integration Activities report: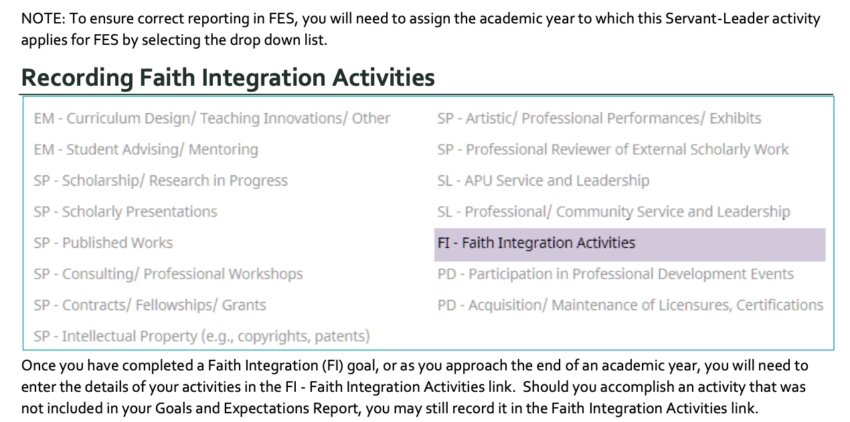 From Maryland: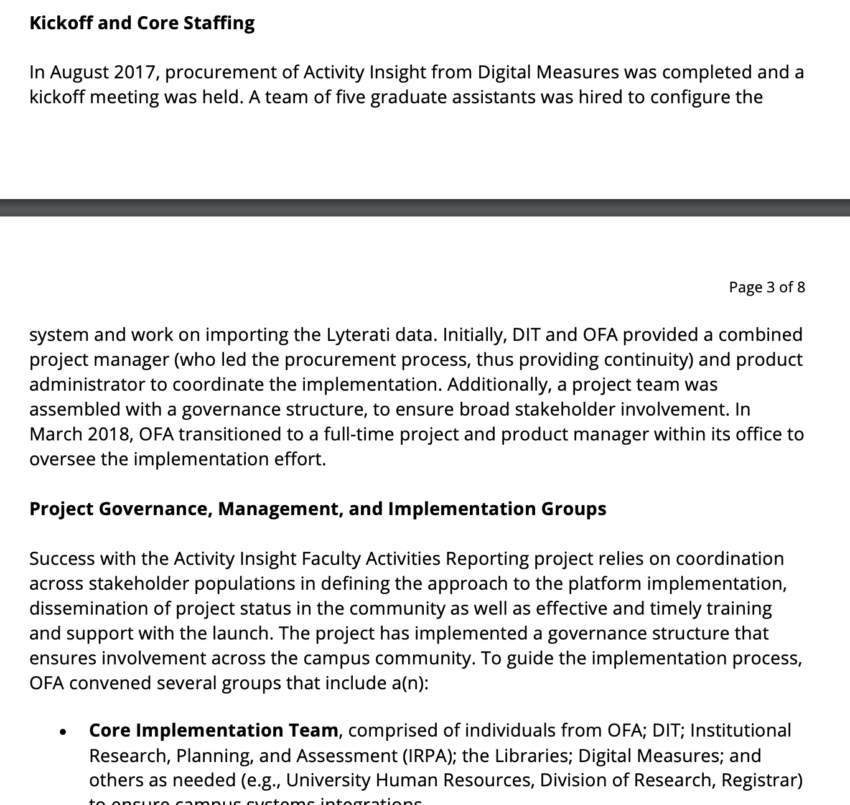 From Western Michigan: