6/1/2020: From the Wall Sreet Journal, not the fake news people at Around the O: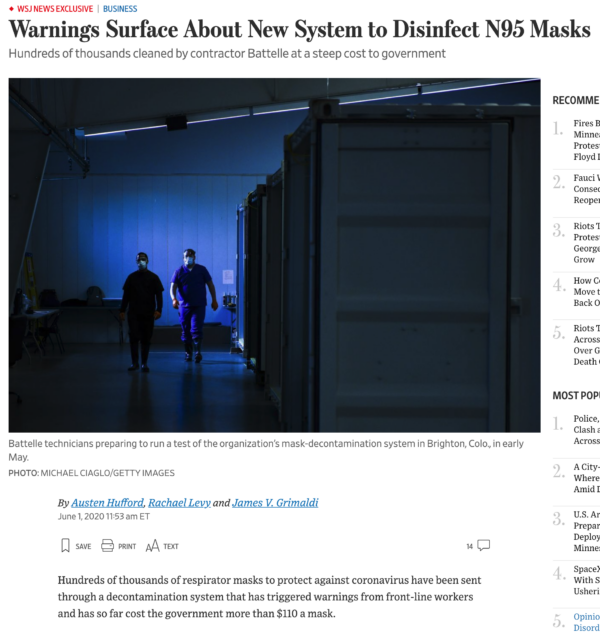 I wonder what other boondoggles UO is supporting.
5/4/2020: UO rents out unreinforced masonry building to FEMA for mask decontamination
Within 1/2 mile of most of UO's student housing. Doesn't really sound like the most resilient location. But who am I to question the decision-making of Andre Le Duc,  FEMA, and President Trump?
Around the O's Strategic Communicators are a bit confused about the difference between an N-95 mask and a respirator, but other than that I'm sure their report is complete and factual:
A machine being installed at the University of Oregon will decontaminate N95 respirators, allowing the critical personal protective equipment to be used up to 20 times by frontline health care workers.
The decontamination unit is coming to Oregon courtesy of the U.S. government and to the Eugene campus through an agreement with the state and the university, which will house the unit.
N95 respirators have been in short supply during the coronavirus pandemic and are typically used just once and then thrown away.