The Oregonian reported Saturday that student gatherings involving athletes and frats are responsible for the recent increases in Covid cases at UO and OSU. Whether that should lead to more restrictions depends on which public health official you prefer:
"State epidemiologist Dr. Dean Sidelinger said Friday that officials have identified "outbreaks" linked to three Greek life parties, one other off-campus party and social gatherings involving three athletic teams at the University of Oregon or Oregon State University. In all that's 22 cases linked to UO and 13 cases to OSU, an official later confirmed."
Or, if you'd rather,
"Patrick Allen, director of the Oregon Health Authority, did not explicitly discourage social gatherings but advised people to think about how to best do them safely."
On the other hand,
"But Jason Davis, a spokesman for Lane County Public Health, urged all residents of Lane County to refrain from social gatherings with anyone outside their households because of soaring cases in the area. That includes University of Oregon students. "Until we can responsibly gather, I think the best course of action is, 'Don't do it,'" Davis said. … Davis said his department has identified seven outbreaks linked to University of Oregon students, college-aged students from other schools or people who are ages 18 to 28 but not enrolled in school who got together indoors and without masks."
Don't look to UO to report anything this specific. UO's Covid reporting transparency, at https://coronavirus.uoregon.edu/cases, is still confusing. and omits most of the above details. It displays weekly positive results, apparently updated daily, broken out by off-campus students, on-campus students, and staff. Nothing as of yet about frat parties, or the rapid antigen tests for Ducks.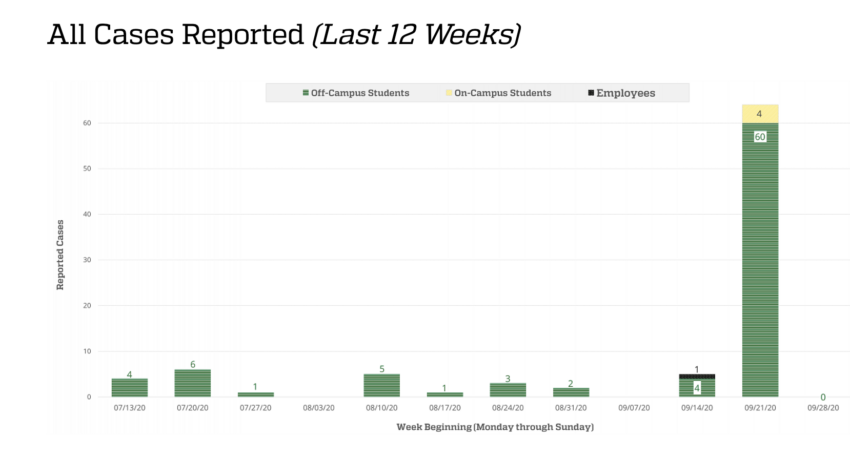 There's a button above that which shows the daily tests and positive results for on-campus students, which takes you to what seems to be an only occasionally updated page, which shows very positive results about the small number of positive tests for on-campus students, here: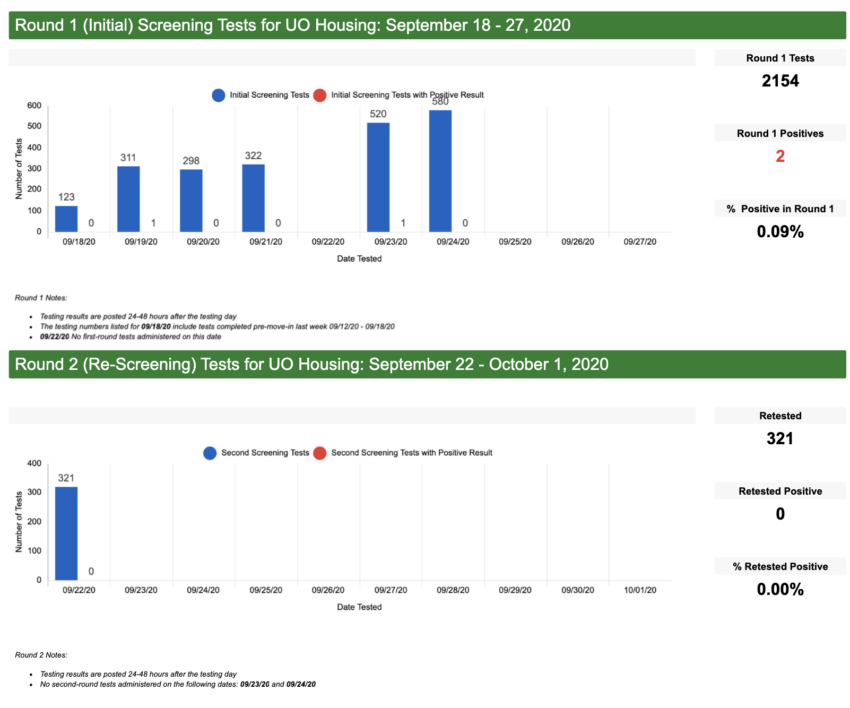 Then there's another link that takes you to all this information, plus the daily info, which seems to be updated in the evening, here. They don't report on those days there are zero positive tests: