This report from John Canzano in the Oregonian gives the latest on how much money the presidents and chancellors who control the Pac-12 have thrown at Scott over the years. It's outrageous.
I expect that Pres Schill, the new Pac-12 leader, will soon crack down on this so that he can spend UO's cut of the savings on bigger raises and bonuses for Rob Mullens, Mario Cristobal, Dana Altman and the others of their ilk: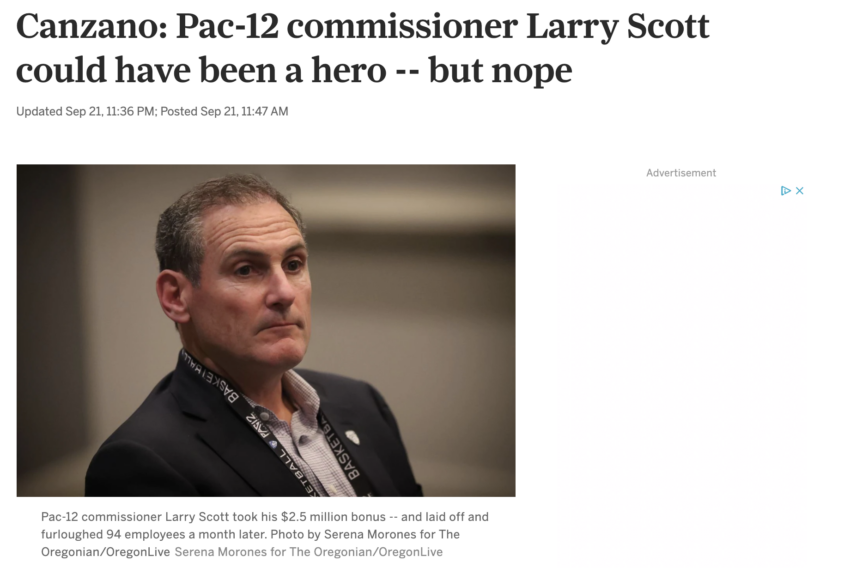 Thanks to an anonymous reader for the link.