Athletic Director Rob Mullens, his well paid hangers-on, and those admin junketeers like to claim big-time sports is a big draw for students. But according to this 2013 data, it ranks down there with our urban farm and recycling program: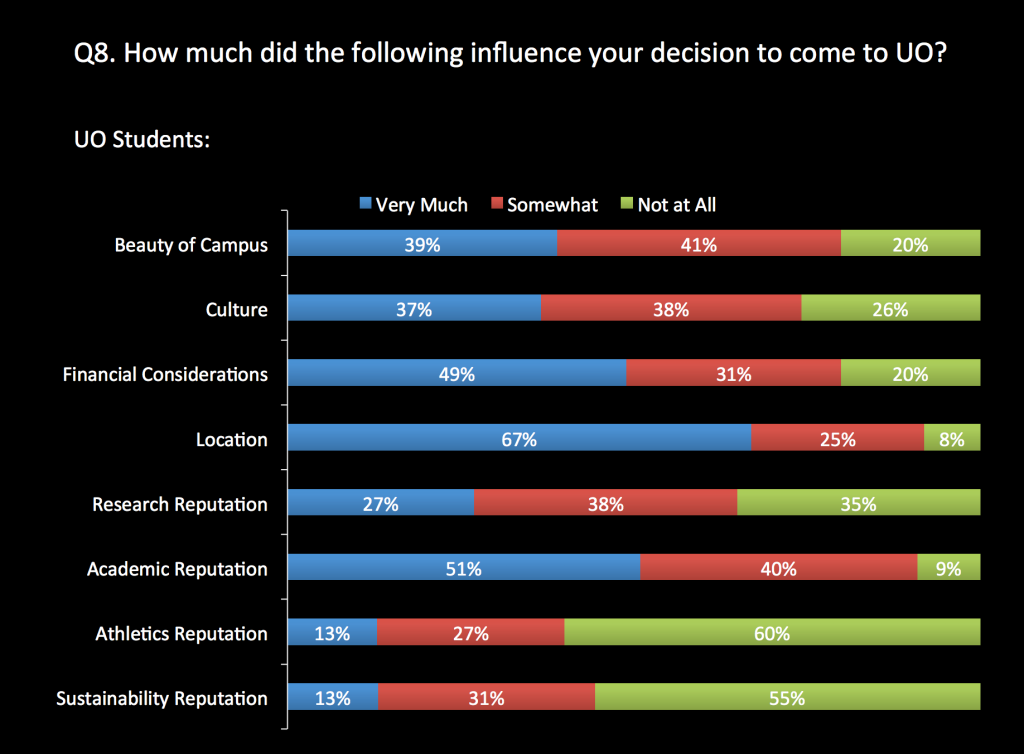 And these are the answers from students who came to UO. I wonder how many good ones got driven away by UO's big-time sports hype? From a 2013 survey by UO's sustainability program, here. Thanks to a vigilant reader for the link.
In addition, faculty, staff, and students all agree that winning games should be UO's lowest priority. Unfortunately they didn't break out the results for the administrators that set UO's athletic subsidies, but their revealed preference choices are pretty obvious.