Some would say "hell yes I want to catch some big salmon, but of course I'll have to pay for the trip myself". Others would say "let me have my $350K lawyer, paid with public funds, send the Oregon Government Ethics Commission a brief asking if I can let you pay for my fishing trip."
President Schill choose the latter, and it seems UO General Counsel Kevin Reed's brief was not well received. This must have been one of the easier of OGEC Director Ron Bersin's many decisions about the propriety of government officials accepting gifts from "friends":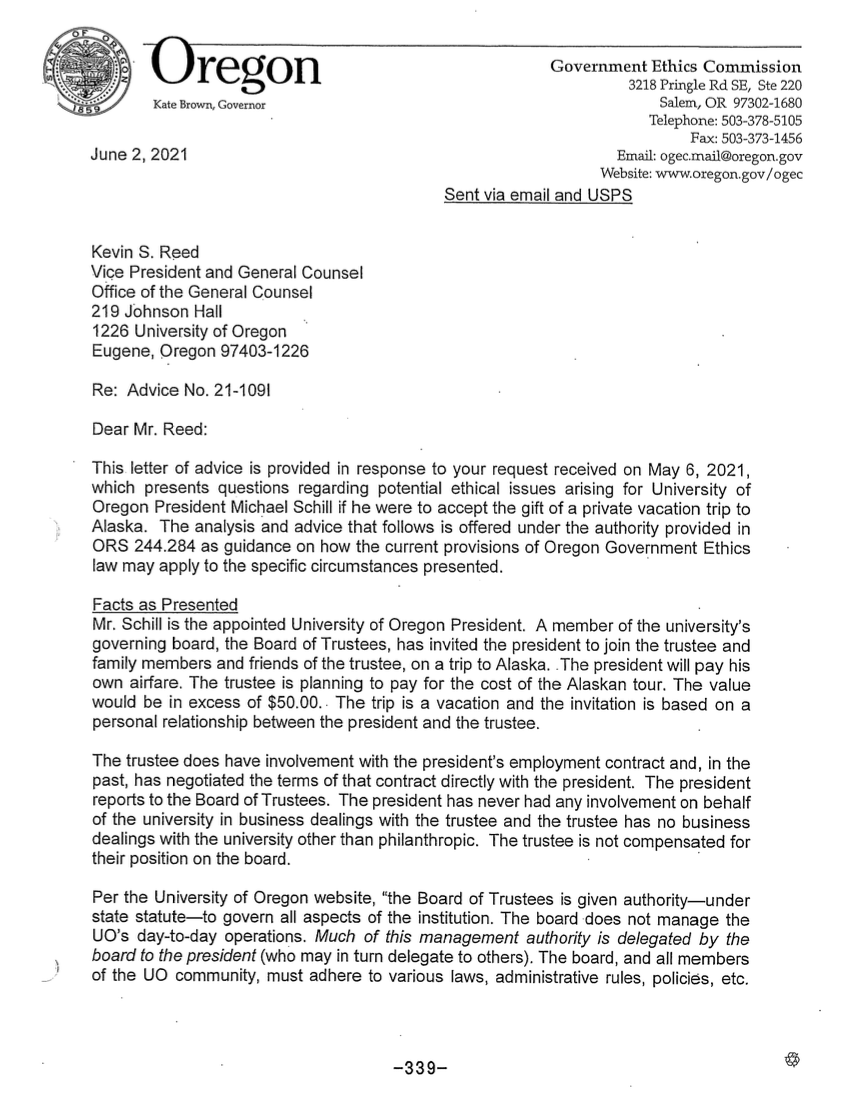 …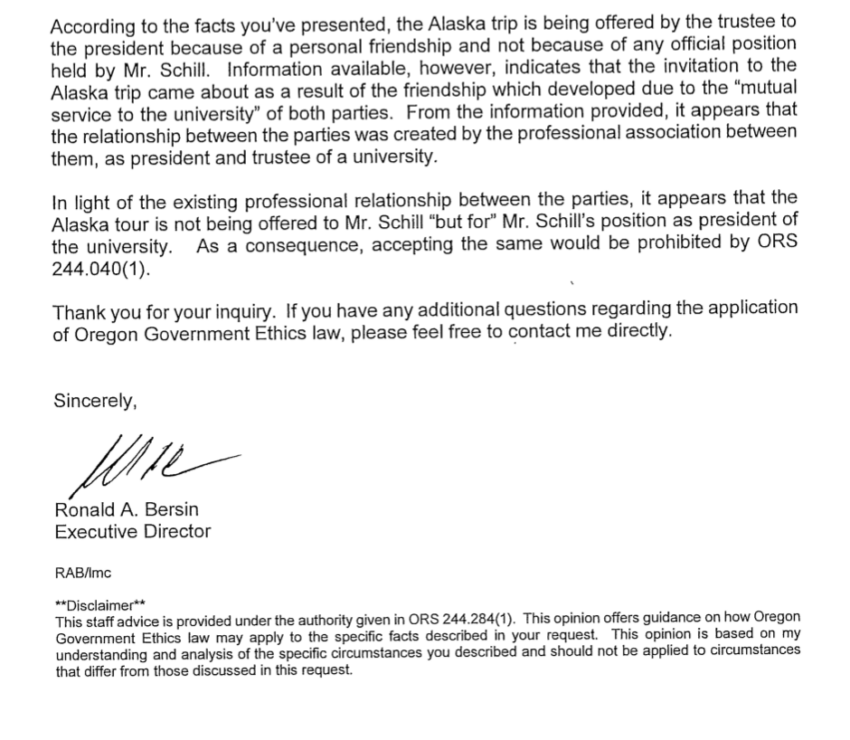 Thanks to an anonymous reader for sending me these public records, and yes it is odd that Bersin didn't post Reed's request along with this response.