On November 21st 2011, 10 years ago, OUS Chancellor George Pernsteiner and Board Chair Matt Donegan came down to UO with their ultimatum demanding Lariviere resign for trying to implement his plan to bring faculty pay to 100% of AAU averages and trying to set up an independent UO Board. Lariviere refused to leave so they fired him, on instructions from Governor Kitzhaber. Nigel Jaquiss broke the news on the 22nd. OK, so I'm a few days behind, sorry.
In the aftermath Phil Knight, Chuck Lillis, Pat Kilkenny, Tim Boyle and others set up a PAC that convinced the legislature to let them convert UO into their own semi-private university with themselves or their allies as trustees. The implied tit-for-tat was a $2B(?) donation from Knight to advance the universities public mission. The implied threat was to use the PAC's $350K to elect different legislators.
So how is our Board of Trustees doing?
Their most visible achievements have been an ever-expanding set of athletic egofices – including one that probably should not be discussed on a family friendly holiday – and a new academic emphasis on bioengineering. Important, but literally peripheral to the rest of the university. There are also a lot of new dorms – paid for by students through increased housing costs.
Meanwhile, tuition costs for Oregonians have increased by about 18% (relative to 2012, CPI adjusted.) Out of state tuition is up by 11% (also real).
Since 2012 resident undergrad enrollment is down from 12,116 to 10,314. Non-resident undergrads are down from 8,713 to 8,290.
In 2011, before the raises that lead to Lariviere's firing, faculty pay was at 85% of the average for AAU public universities. It peaked in fall 2014 at 94%, and has since fallen to 90% (as of last year). Data here.
So if you're an Oregon resident with an interest in public higher education, I don't see much to thank our Trustees for. If you're faculty, we gained a little in the years after (with help from the union) but are far from Lariviere's 100% of AAU goal, and have been falling recently.
On the other hand if you share our trustees love of big-time college sports these are happy times!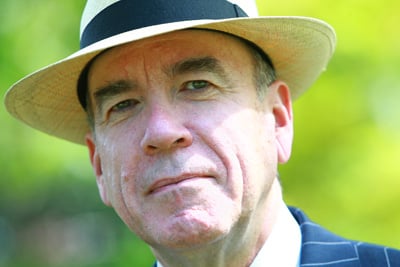 Phil Knight said it best:
"It deeply saddens me that some people in power in our state continue to drive Oregon into a death spiral with their embrace of mediocrity. It's yet another application of Oregon's Assisted Suicide law."
A week later the UO faculty, alumni, boosters, and even a few JH administrators united in protest, hired buses, and went to the board meeting in Portland to protest, with no effect: