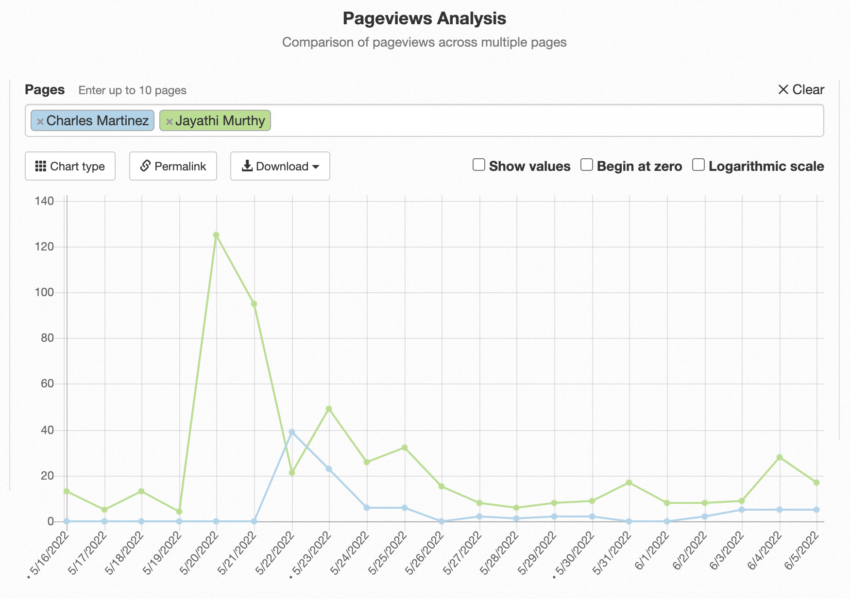 There's a tool that gives you stats on the popularity of wikipedia searches, and it can give a little insight into the secret world of university searches. OSU has announced two finalists, Charles Martinez and Jayathi Murthy. OSU's trustees will meet tomorrow at 10AM to anoint one to replace their previous failed pick, F. King Alexander.
Obviously the trustees have already made their choice in secret and are now busy telling their pals who it will be. The insiders then hit wikipedia to learn more. Judging by the number of searches, it's going to be Murthy.
Updated data here, and thanks to @LaurieMBridges for the tweet that showed me this tool.
So what about UO President Michael Schill? Whether you agree with everything he's done or not, Schill is not a failure, unlike most recent Oregon public university presidents. So is he on the job market? Apparently not: