12/10/2014: The Emergency Senate meeting is on, for 3PM Today, 115 Lawrence.
UO Board committee meetings start at 10AM today, here.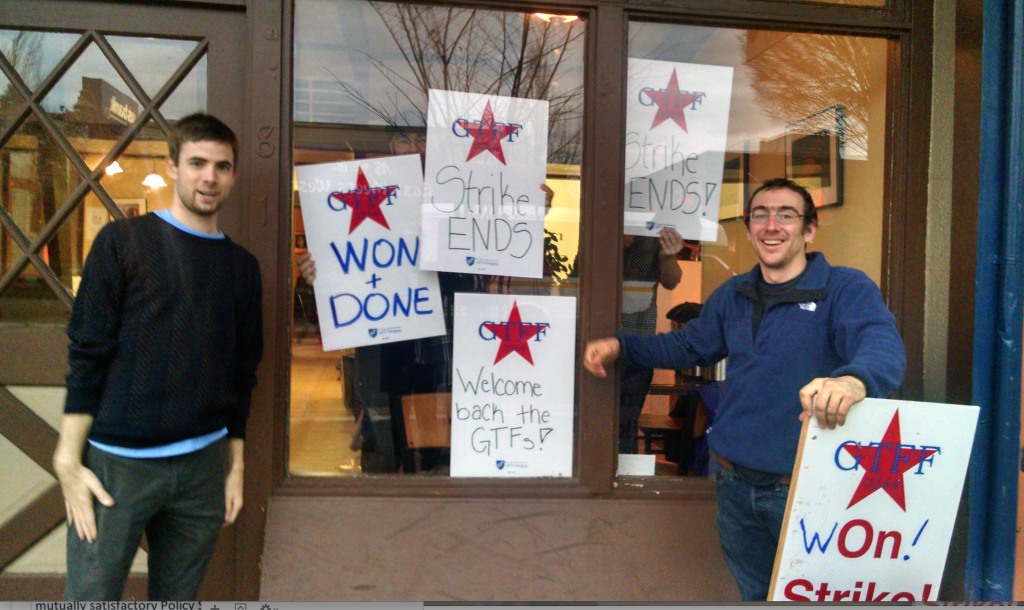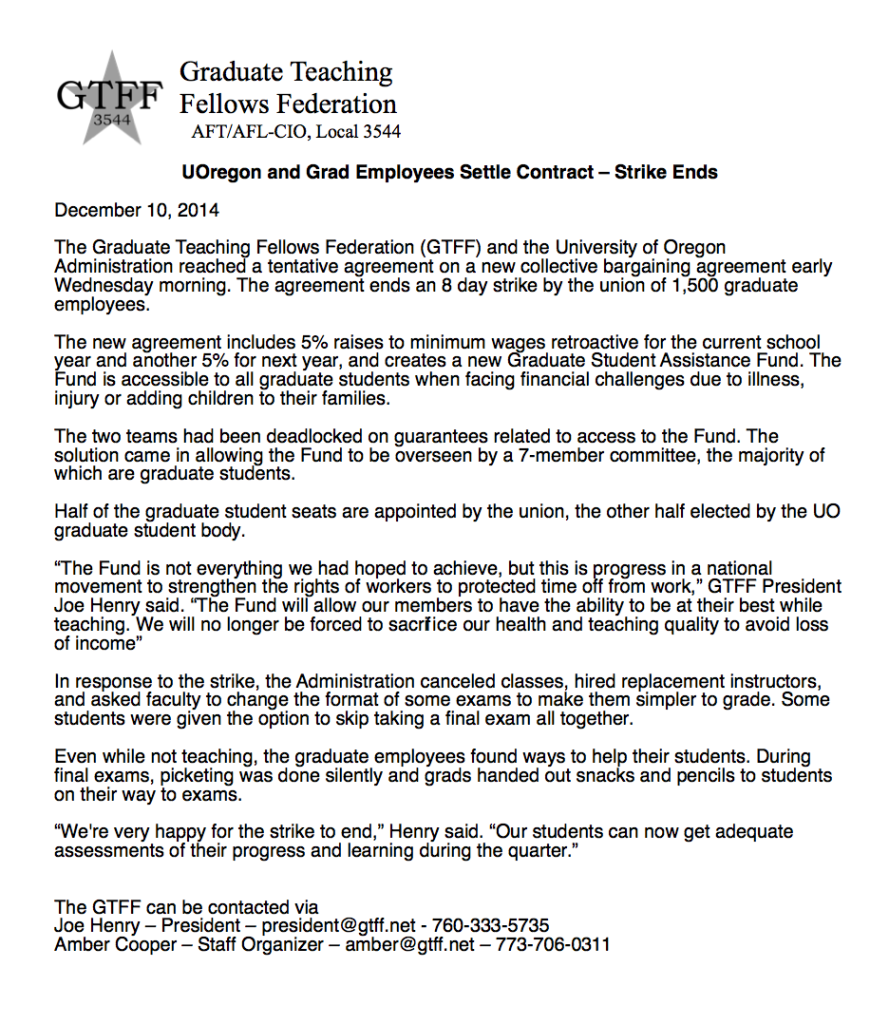 Updated pretty often. Days 1-4 here, Days 5-6 here. Also read the UAUO website here, UAUO Facebook page, here, GTFF website here, GTFF Facebook here. Not to mention Tobin Klinger and the UO PR flacks on their $500K "Around the 0" blog, if you can find it on google.
Dec 9 updates:
– Sorry, I got nothing other than the same sorts of rumors that led me to bet a bottle of scotch that Coltrane would cut his $300-an-hour carport easement lawyer out of the process and make a deal last Thursday.
– Senate exec met, called full emergency Senate meeting to deal with board power-grab, academic integrity. Link to post and RG story here, Agenda here, Board agenda here
– Bargaining went on til 1AM and will continue today at 10 AM.
Dec 8 updates:
– 2:30 PM: Diane Dietz reports in the RG that a "surprise bargaining session" is underway this afternoon.
– Yesterday, December 7th 2014, a date which will live in infamy, President Kyr called an emergency Senate exec meeting to deal with the latest sneak attack from the UO Board. The University of Oregon had been at peace with that Board, and in fact had just appeased their demand to approve Jim Bean's "Sports Product Design" program. More on this will be posted here, as circumstances develop.