11/16/2015: Full docket here, full opinion here. I have no idea what it means, except that UO's lawyers at Harrang, Long, Gary and Rudnick are going to get many more billable hours out of us before this ends: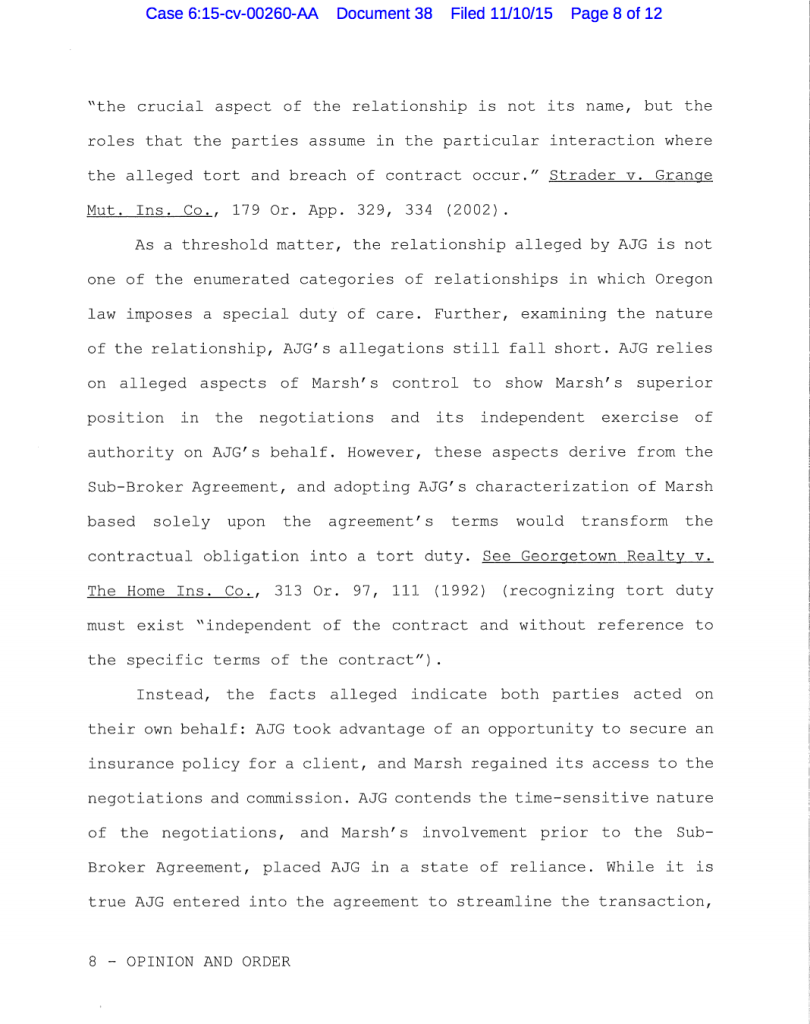 2/17/2015: UO sues over Chip Kelly's bonus insurance policy
The bonuses Rob Mullens and Dana Altman got after letting the accused basketball rapists play in the NCAA tournament are still the big scandal, but it turns out there's another one. No, not the $20K in NCAA fines that Chip skipped town on:
Mike Tokito has the new story in the Oregonian, here. The docket is here, courtesy of RecaptheLaw.
The University of Oregon is suing a risk management company to recoup $688,000 it paid in bonuses to football coach Chip Kelly and his staff for the 2012-13 season.
University officials believed the bonuses would be covered by an insurance policy the school purchased, but they were not.
The suit names the Illinois-based Arthur J. Gallagher Risk Management Service and its agent, Monica Drummer, as defendants.
According to the suit, Oregon purchased a Lloyds of London insurance policy through Arthur Gallagher in September 2012. The policy, for which the school paid a $489,940 premium, was supposed to cover bonuses, written into the contracts of Kelly and his staff, that were based on how the Ducks fared during the 2012-13 season. …
Extract from UO's claim, full doc here: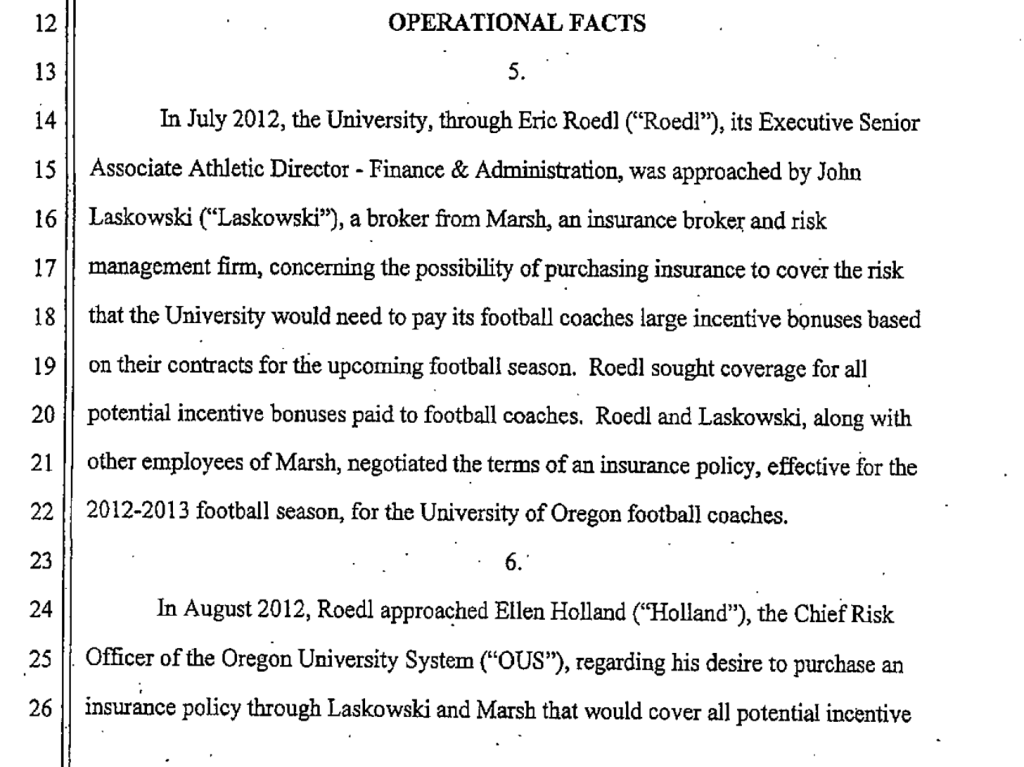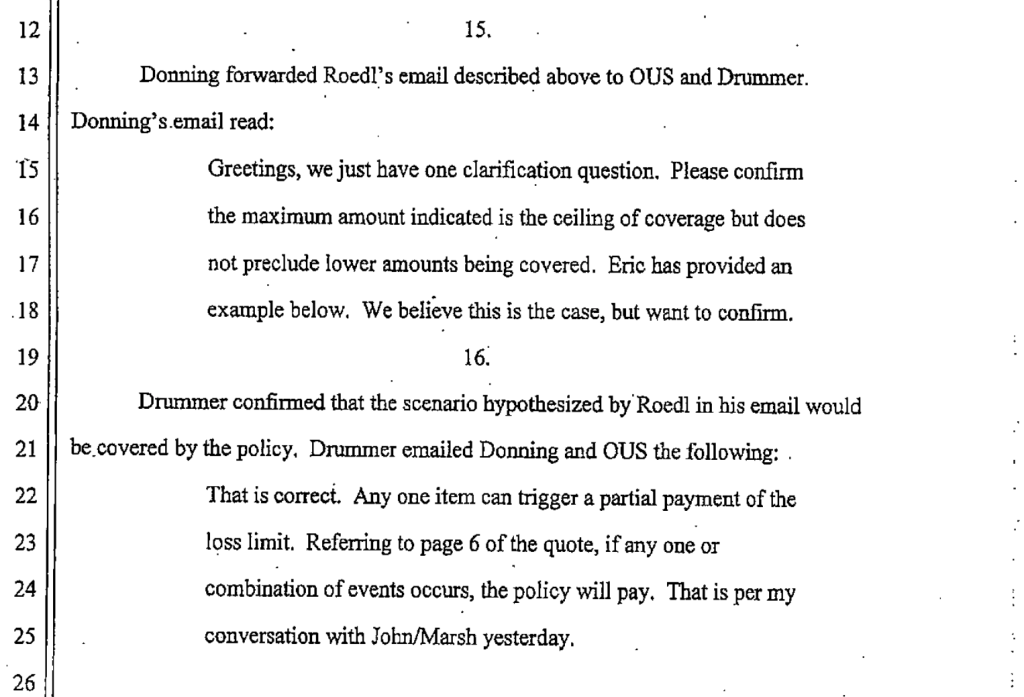 This seems like an extremely expensive policy – even if it had covered what Roedl thought it covered. But hey, why not take it to court and pay HLGR some more money. Out of the academic budget, I'm guessing: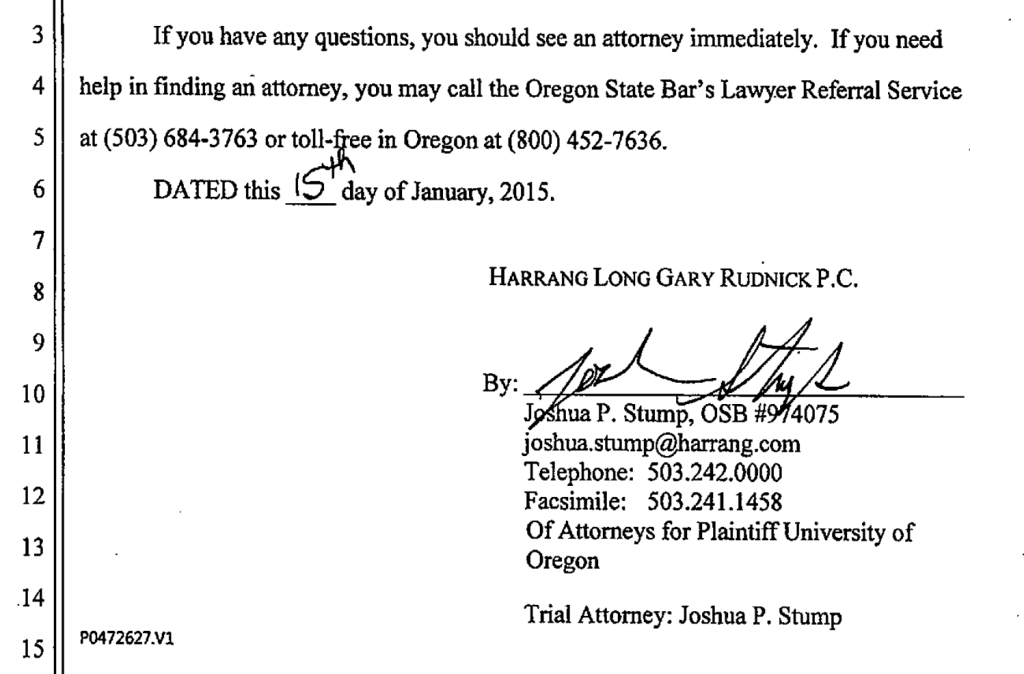 Stump is well known for his asbestos work: