ATL has the leaked 2017 rankings here – they're not out officially until next week.
When Michael Moffitt started as dean, UO Law was ranked #77. They fell year after year, and were tied for #100 in the 2015 rankings. (Released in March 2014). After the $10M subsidy from VPFA Jamie Moffitt kicked in they improved to #84, by waiving tuition for students with decent LSATs. Yes, that's one of the many ways to play the USNews algorithm.
Moffitt (Michael) will be stepping down next year. His efforts to bring in still more cash for the law school by luring undergrads away from CAS with the Competition not Conflict courses – which he hyped in the NYT – turned into a disaster once the Senate saw the courses. So he's trying again, with Undergraduate Legal Studies.
Here's Moffitt's $10M deal with then Provost Coltrane, signed August 6 2014, the day before he became interim President. I had to file a public records request to get this, and even then it took more than two weeks before UO would release it: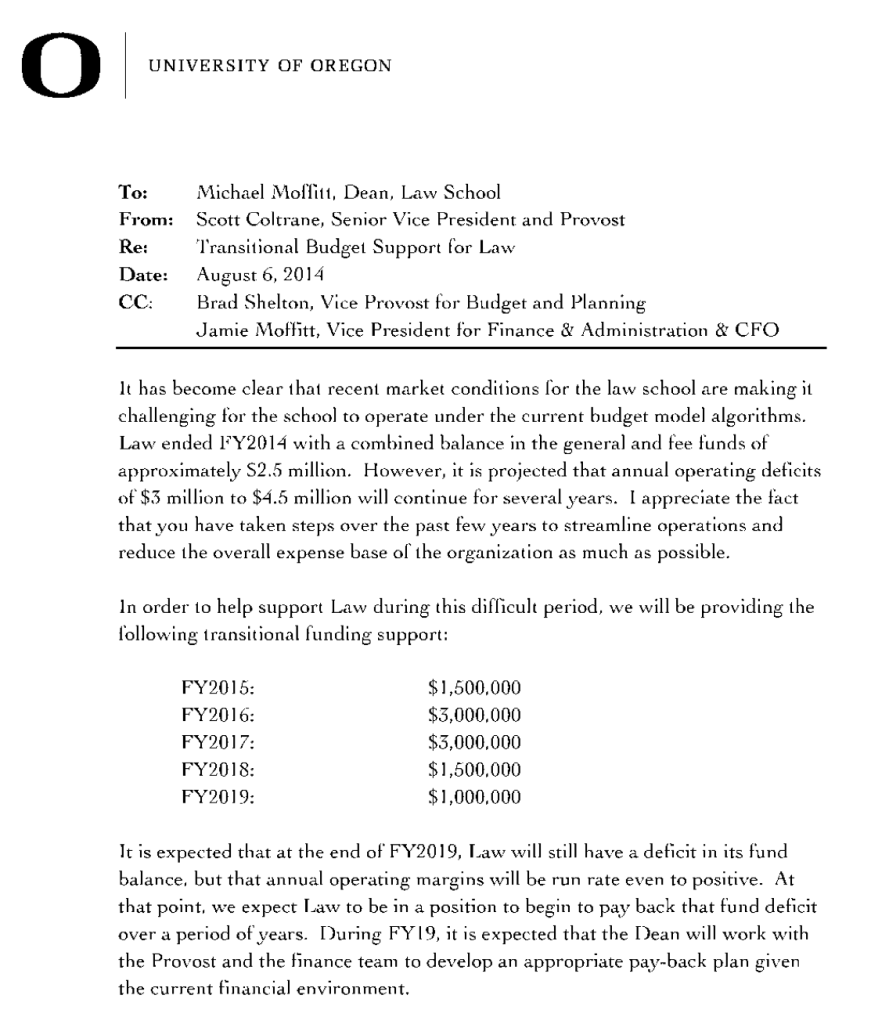 Full pdf here.