The Trustees have moved their meetings from the Ford Alumni Center to the EMU Redwood room. Board Chair Chuck Lillis is absent, caught in a Denver snow storm.
Board of Trustees | Academic and Student Affairs Committee
Public Meeting | March 4, 2019 @ 10:00 a.m.
Erb Memorial Union | Redwood Auditorium
Convene – Call to order, roll call – Approval of December 2018 minutes (Action)
Meeting materials here.
Provost's Quarterly Report
I missed most of it, but I've been assured by a generally reliable source that Provost Banavar delivered an excellent report.
1. Data Science Initiative Update: Bill Cresko, DSI Director and Professor of Biology
Cresko gives an excellent talk, w/out powerpoint! Ends on how to get UO's undergrad programs in this area up to speed quickly.
2. Student Conduct Code: Proposed Change and Update Regarding 2018 Changes (Action): Kris Winter, Associate Vice President and Dean of Students; Katy Larkin, Director of Student Conduct and Community Standards.
During its Delegation of Authority powergrab, the Board took over authority for the Student Conduct Code. I'm not sure why, but now they have to approve any changes. There are three this time. First is a minor one:
Next is a more significant and controversial one – adding criminal violations to the SSC. This came up last year, and the Student Conduct Committee was opposed: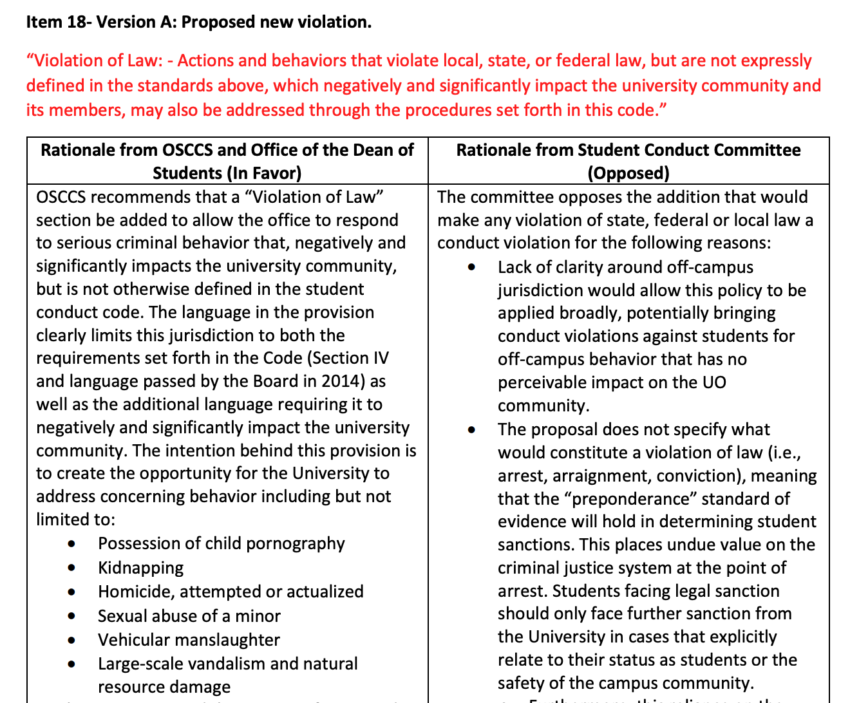 and: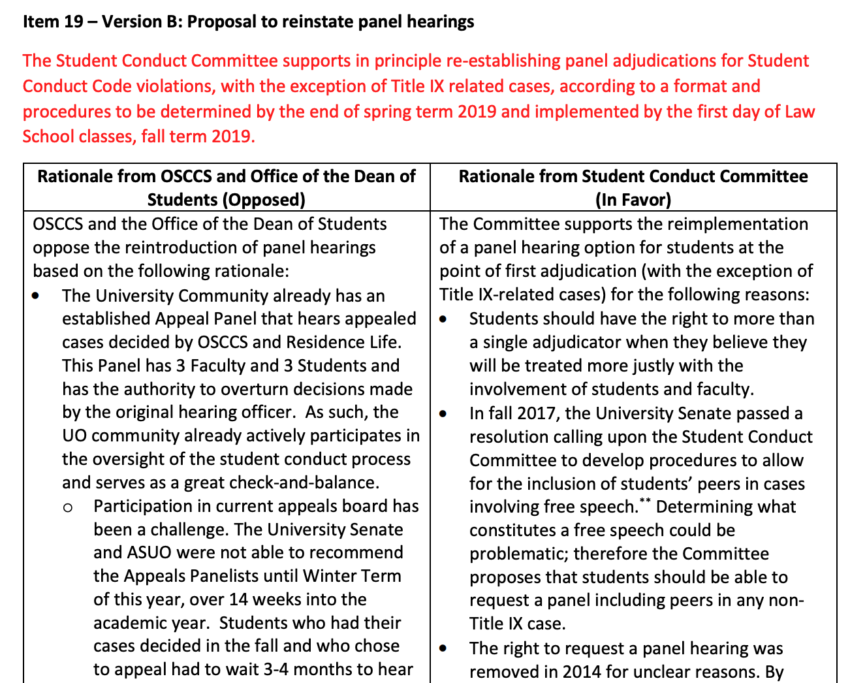 I'm a bit confused as to why the committee is not discussing these at this meeting. They did vote to move the notice change to the BOT.
3. Diversity, Equity and Inclusion Initiatives and Updates: Yvette Alex-Assensoh, Vice President for Equity and Inclusion; Victoria DeRose, Associate Vice President and Director, Center on Diversity and Community; Leslie-Anne Pittard, Assistant Vice President for Campus and Community Engagement.
The VPEI's office has ballooned in size and cost:

and the number of buzzwords in their reports has kept pace. This year they've added "resilience":
and they want to become "strategic partners" with campus units: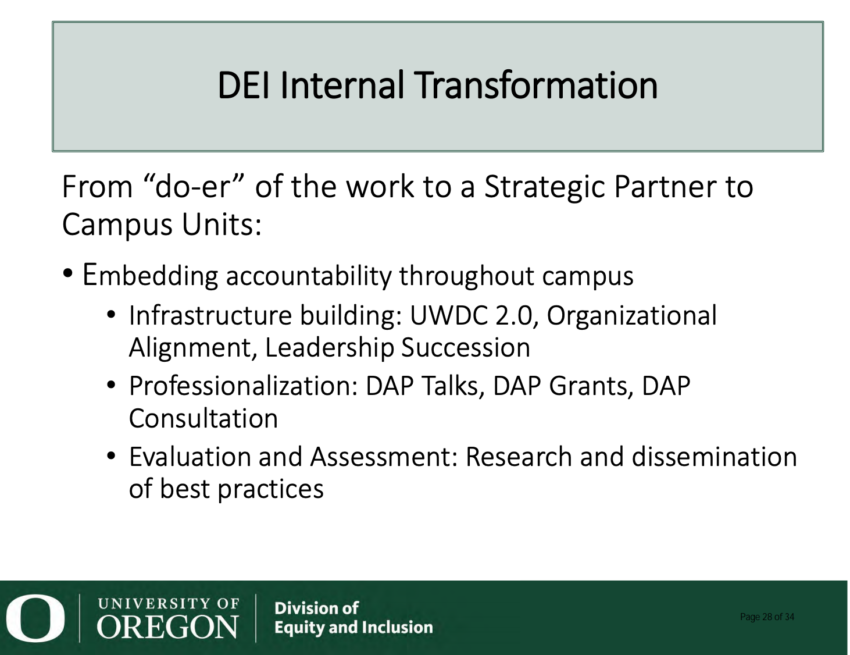 Trustee McIntyre asks what the VPEI's office does for socioeconomic diversity, and whether they have any assessment of their results there, or anywhere. The response is some anecdotes about campus engagement and "Diversity Action Talks".
4. New PhD Program Approval – Ethnic Studies (Action): Laura Pulido, Professor and Department Head; Lynn Fujiwara, Associate Professor
They did a great job presenting this to the Senate las month, who approved it unanimously. The board committee is getting the 3 minute version. They'll approve it and pass it on to the HECC.
11:30 Meeting Adjourns