Board of Trustees | Finance and Facilities Committee
Public Meeting | March 4, 2019 @ 1:30 p.m.
Erb Memorial Union | Redwood Auditorium
Convene – Call to order, roll call – Approval of December 2018 FFC minutes (Action)
Meeting materials here.
1. Quarterly Financial Reports: Jamie Moffitt, Vice President for Finance and Administration and CFO
Last quarter, projected $5.5M deficit for Education and General Fund. Things are now a bit worse: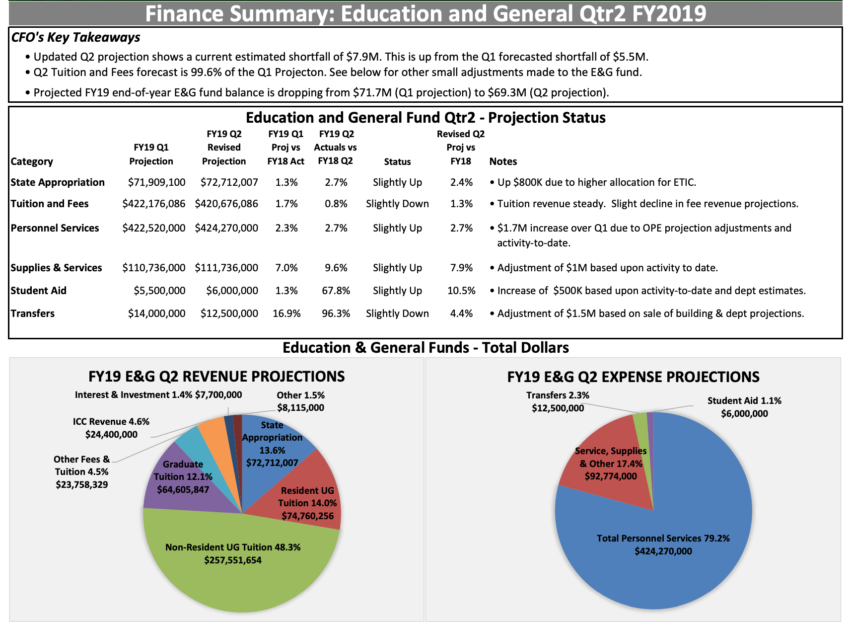 Fortunately there's plenty of money in the athletics budget. Here's a new chart. I can only imagine why this is not broken out by instructional / non-instructional employees: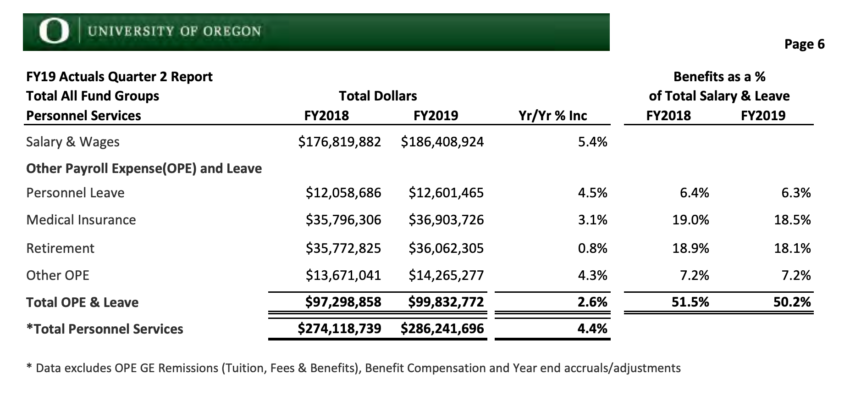 UO's budget problem is simple: not enough students: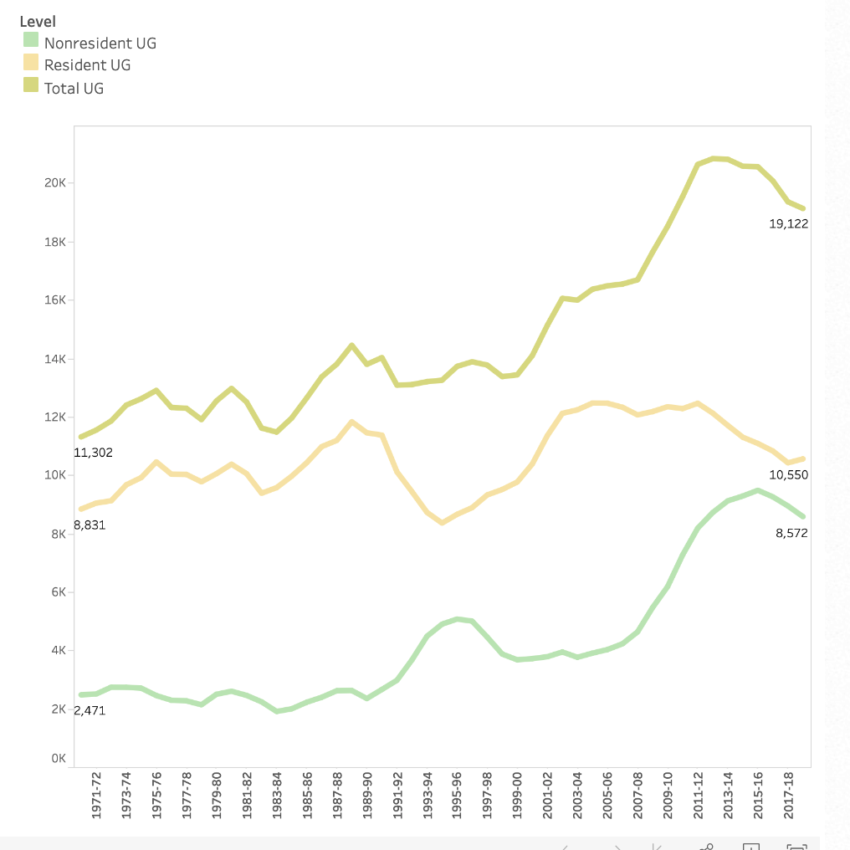 No questions from the Trustees. Seriously. The members of the BOT Finance Committee have no questions about UO's finances. Great.
2. Tykeson Hall Terrace Naming Proposal – Slape Terrace (Action): Bruce Blonigen, Interim Tykeson Dean of the College of Arts and Sciences
I'm thinking this is not going to be controversial, and it's not. Approved.
3. Quarterly Audit Report and Update on Research Audit Management Plan Update: Trisha Burnett, Internal Auditor; Cass Moseley, Sr. Assoc. Vice President and Chief of Staff, Research and Innovation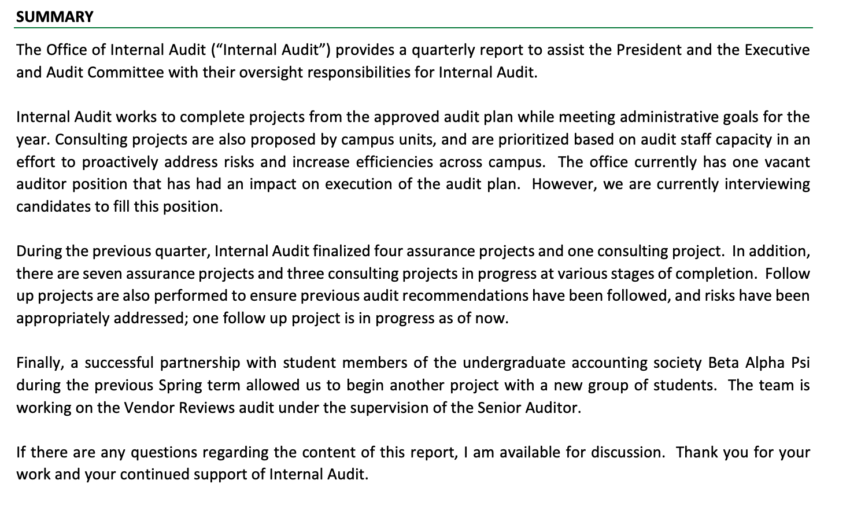 There's a brief discussion with Cass Moseley about problems in Research and Sponsored Services. Pres Schill assures the committee he's taking this seriously.
4. Capital Construction Project – ZIRC (Action): Cass Moseley, Chief of Staff and Sr. Associate Vice President for Research and Innovation
We must have more zebrafish. $8M in NIH money. Action this day. Approved.
Adjourn to secret Johnson Hall meeting about what to do about the GTFFers.