From what I can tell,  Mullens is the only AD employee (except of course Lorraine Davis and the other Jock Box staff) paid out of UO's E&G (or Education and General) budget bucket. Which means the academic side is on the hook for the $2.5M in retention bonuses Pres Schill promised Mullens last June: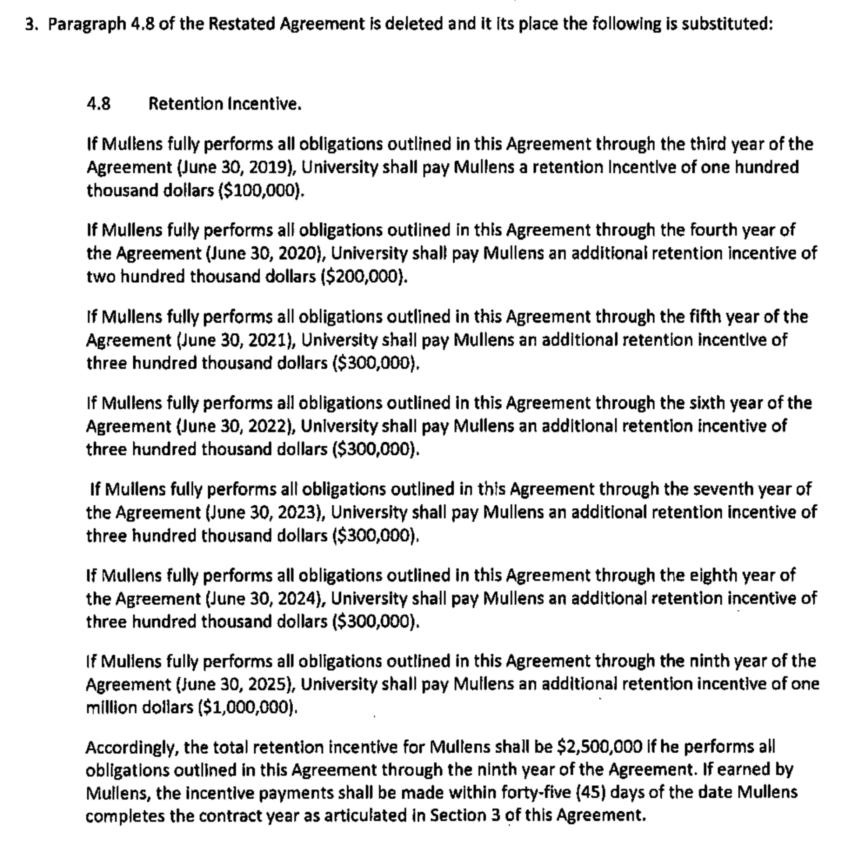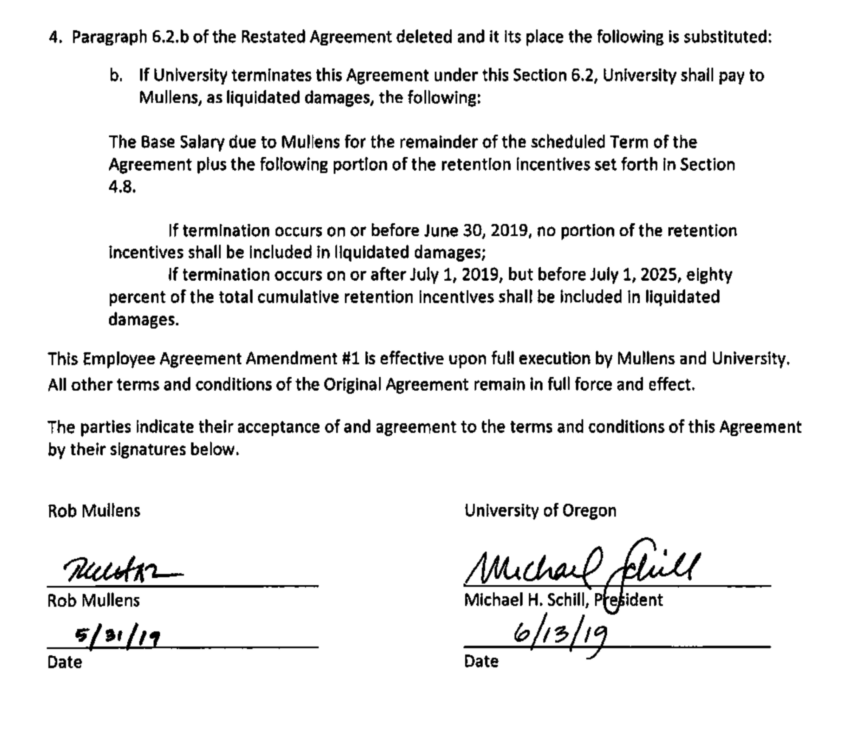 Full contract amendment here: But wait, there's more on the pork and perverse incentives in Mullens's contract here.
Will he give up 10% of this June's $200K retention and other bonuses? I don't know, let's ask him:
Subject: Re: University of Oregon Office of Public Records 2020-PRR-350

Date: April 13, 2020 at 5:03:34 PM PDT

Thanks Ms Thornton, will he also take a 10% cut on his June 30 2020 $200,000 retention and other bonuses?

I'm ccing Mr. Mullens as he presumably can give a quick answer with making me use the public records process.

Thanks,

04/13/2020


Dear Mr. Harbaugh,


Attached are records responsive to your 4/6/2020 request.

Please note that all senior leadership—vice presidents, school and college deans, and the athletic director—have taken a minimum six-month 10 percent pay reduction.

The office considers these documents to be fully responsive to your request and will now close this matter. Thank you for contacting the office with your request.