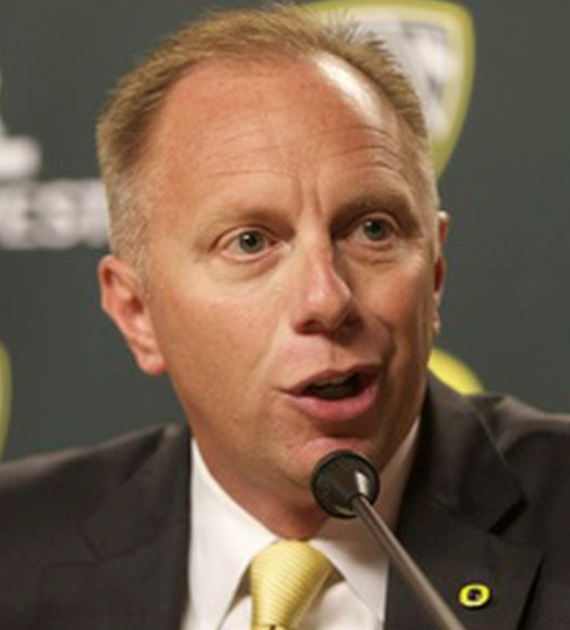 James Crepea in the Oregonian, here:
"We're still trying to figure out if we can return to practice," [Duck AD Rob Mullens] said on Oregon's in-house radio show Friday, his first public appearance in since May 15. "So if we can't return to practice then obviously that has an impact. If we are able to get to that and then we are able to return to competition, then obviously that would be depending on whatever the local and state guidance was. Whatever we do from an event standpoint will be under the guidance of the Oregon Health Authority and Lane County Public Health.
… Contact sports, including football, are not permitted under current OHA guidelines.
"My understanding is that the universities are working with the Oregon Health Authority and local public health on how to safely hold walk-through practices while complying with current health and safety guidelines," [Gov. Brown Spokesperson Charles Boyle] said. "We continue to be in close communication with them about how Oregon's college football teams can safely prepare for the season while protecting players, coaches, and their communities from COVID-19. If necessary, my understanding is that OHA can modify their guidance regarding sports training if it is safe to do so, without an additional executive order."
An OHA spokesman did not respond to an inquiry from The Oregonian/OregonLive as to whether the agency would amend its guidelines to allow the Ducks and Beavers to practice later this month.