As Brad Shelton would say, the metrics are not good, and they're falling:

And just 412 students.
But former dean Michael Moffitt, who made the 2014 MOU agreement for "temporary" Law School subsidies with UO VPFA Jamie Moffitt, his spouse, and then lost his job a few years later after an unfortunate series of events that started with him bragging to a NY Times reporter, is still getting $290K a year: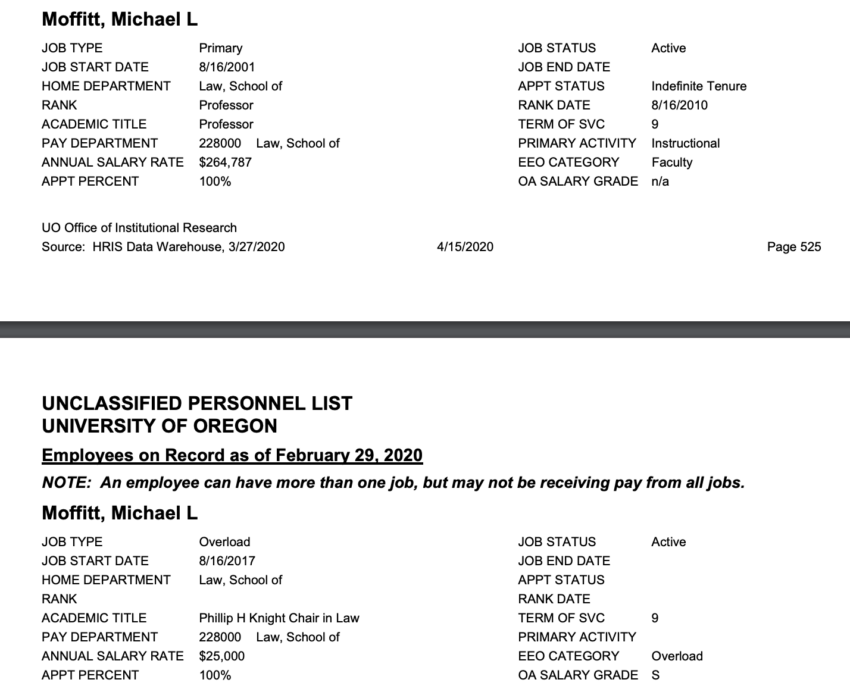 Not bad – his replacement gets just $102K more, and she's actually doing the job of dean:

What is all this costing UO's undergrads? Back of the envelope, about $10M a year in higher tuition, or alternatively 1/7 of UO's entire annual operating subsidy from the state.
There is no sign UO President and Professor of Law Michael Schill has any plans to fix this. And why would he, given the sweet retirement gig he negotiated with our Board of Trustees in 2019, which will pay him $450K plus help and bennies, for teaching 2 law classes a year?