9/25/2015: Rumor down at the faculty club is that Richard Lariviere is back in town for a few days. After today's events, it must seem like nothing's changed. Maybe he'll give Mike Schill some advice about how to deal with the UO General Counsel's office.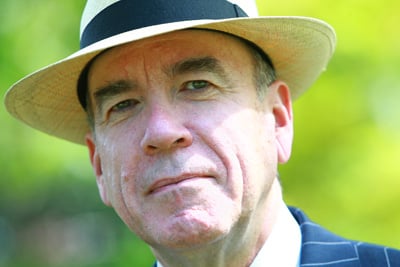 9/18/2015: Governor Brown releases Kitzhaber emails on Lariviere firing
The short version: Richard Lariviere hired HLGR's Sharon Rudnick to negotiate his contract renewal, and five months later he was out of a job.
In response to a public records request from the Oregonian, Governor Kate Brown has begun releasing the emails from Kitzhaber's gmail account. They're up to mid 2012 so far. No charge, and none of the silly probably illegal redactions we've seen from UO's Public Record's Office.
Here are some emails related to the Lariviere firing. Nothing surprising, except the fact that Kitzhaber tried to negotiate a way for all sides to save face.
The emails clearly show that OUS chair Matt Donegan and the board made their decision in secret, in violation of Oregon's Open Meetings Law. Not a surprise, even to Oregon Government Ethics Board Director Ron Bersin, who rejected the complaint filed by myself and many other faculty, because Ron Bersin is a complete tool.
You do have to wonder what Chuck Triplett, at the time OUS Board Secretary and now UO AVP for Collaboration, hired in violation of UO's affirmative action rules, told Bersin. Maybe that's in the OUS emails, which are now at the Oregon State Archives under review.
Here's the email from Lariviere on his summer 2011 contract negotiations. Pernsteiner already wanted to fire him: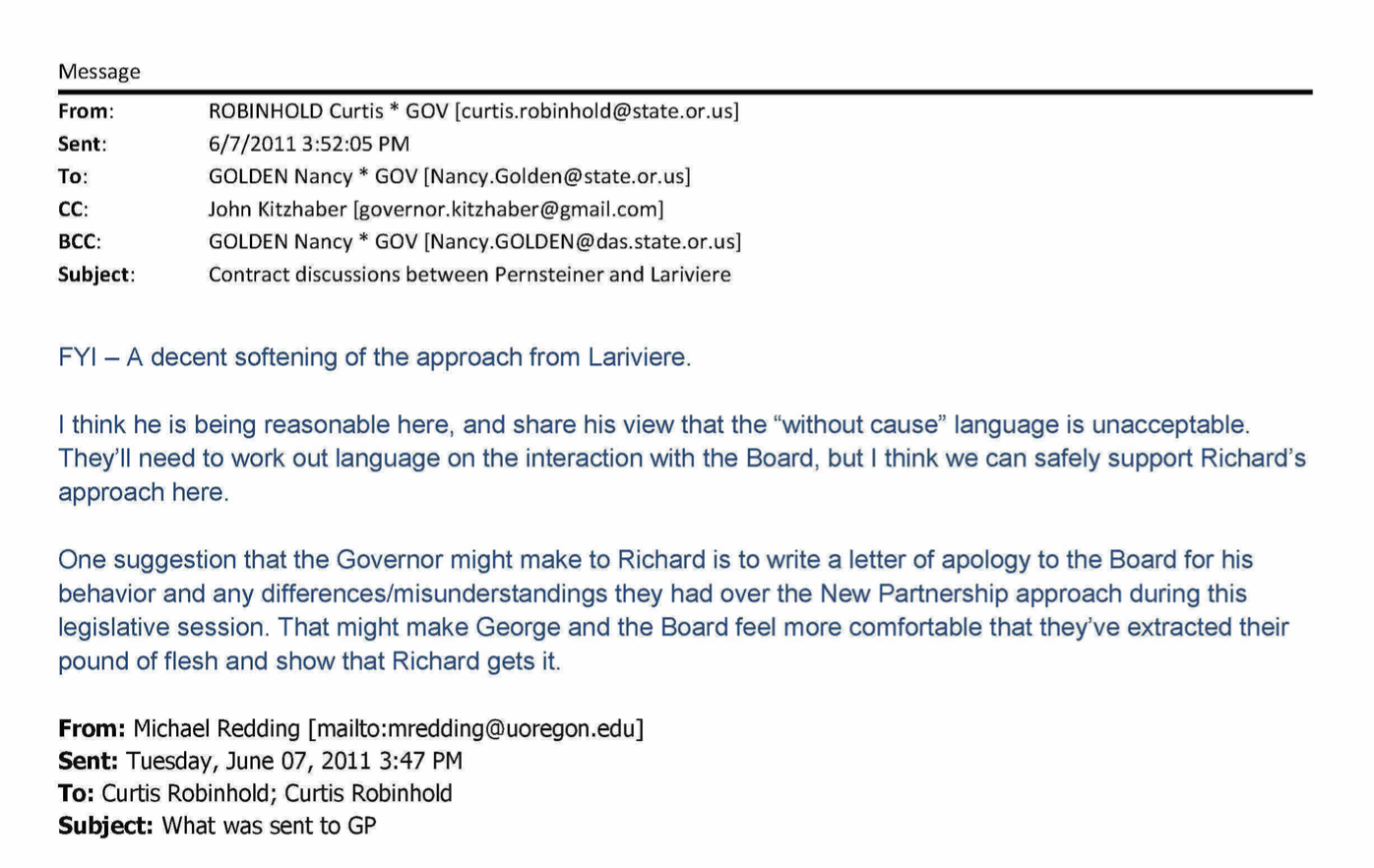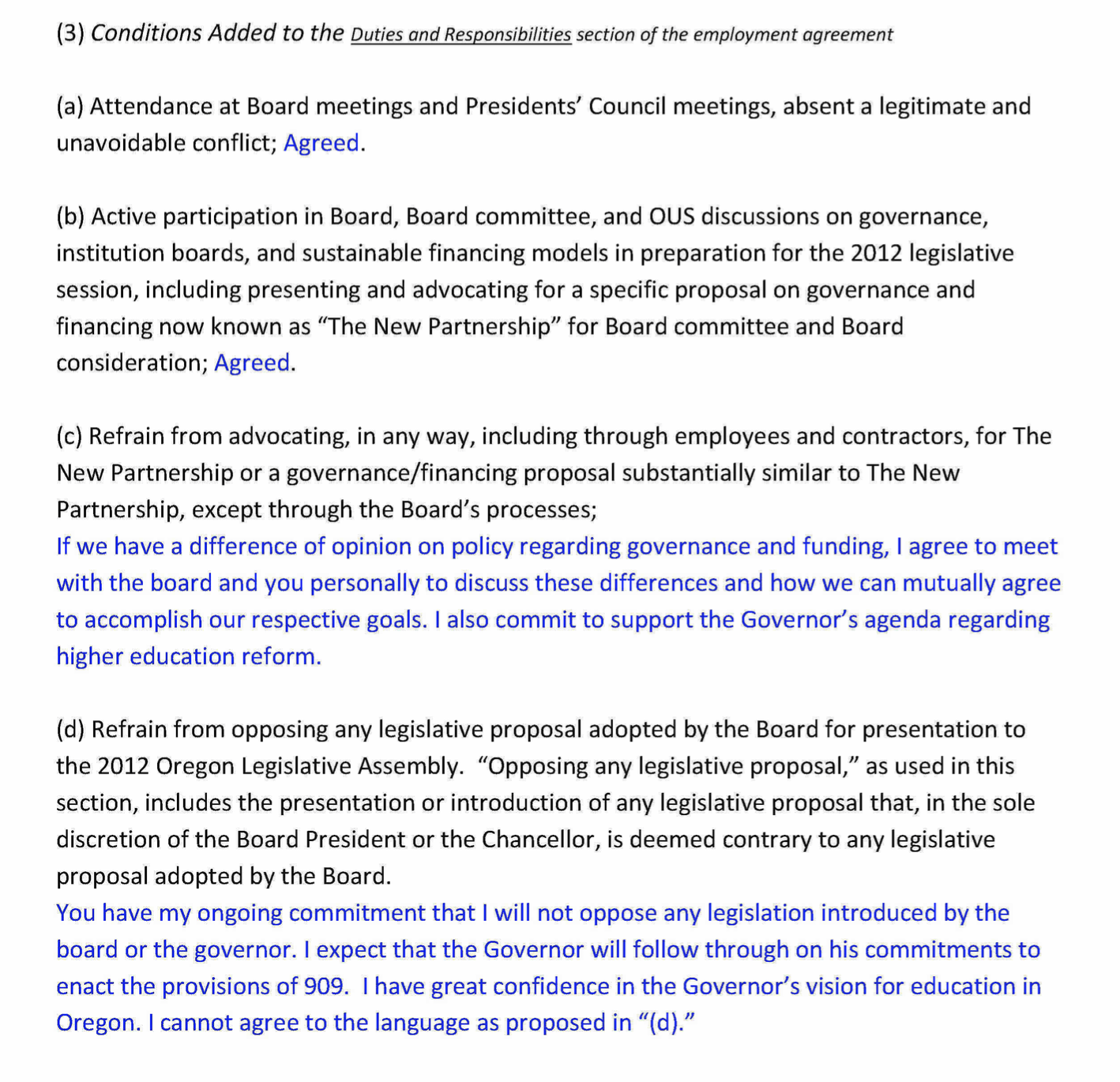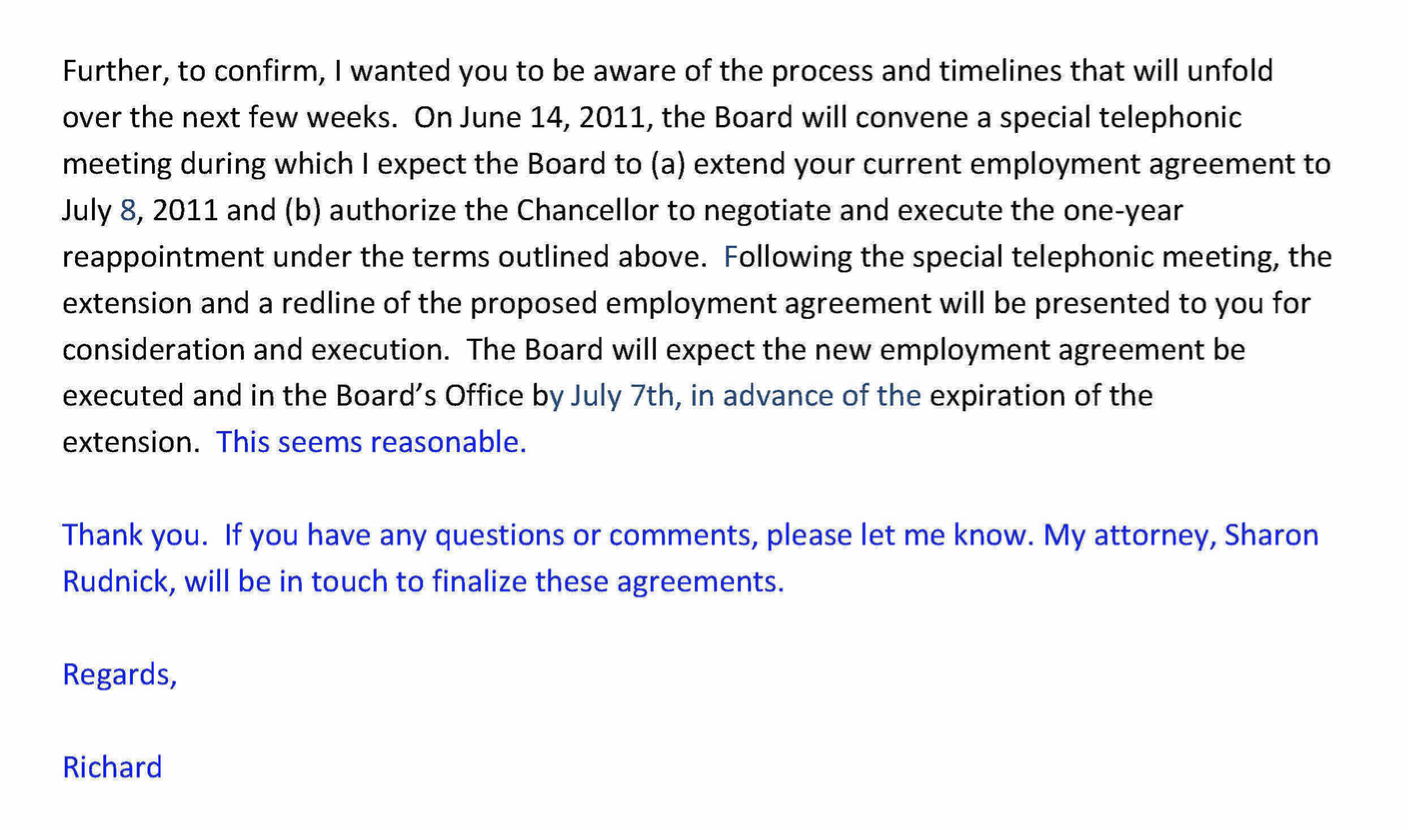 Five months later he was fired. Nigel Jaquiss broke the news on the 22nd. Phil Knight said it best:
"It deeply saddens me that some people in power in our state continue to drive Oregon into a death spiral with their embrace of mediocrity. It's yet another application of Oregon's Assisted Suicide law."
A week later the UO faculty, alumni, boosters, and even a few JH administrators united in protest, hired buses, and went to the board meeting in Portland to protest, with no effect.
Here's the crib sheet that Matt Donegan was given to use when explaining the firing to the press: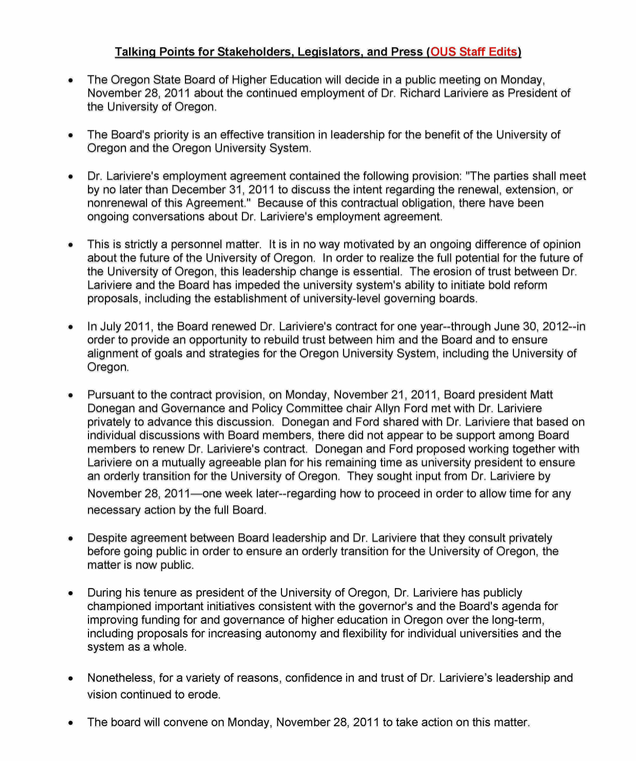 The real reasons are here:
Kitzhaber tries to find a respectable way out for all, even after the news was out: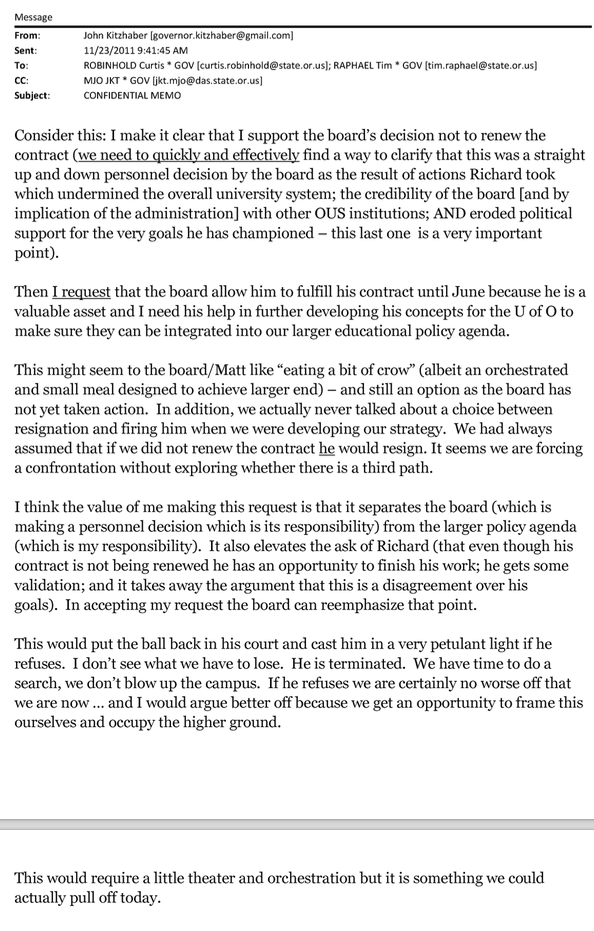 Meanwhile Kitzhaber's staff prepare contingency plans: