9/20/2017: I don't know. Here's his job description, explaining that his duties are split between the Ducks Department of Athletic Medicine, and the University Health Center, followed by his salary report showing all his pay comes from the UHC, which is funded by student health fees: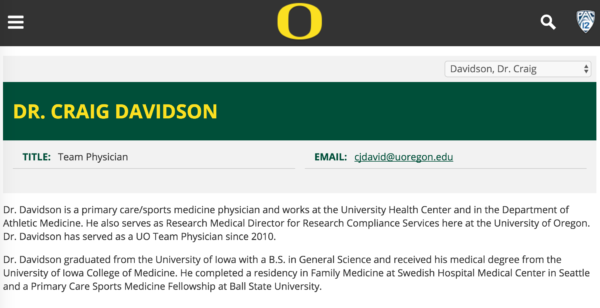 But at least he's board certified in Sports Medicine. In fact it was a requirement for the job, although his boss doesn't have it.
9/7/2017:  Duck Director of Athletic Medicine Greg Skaggs is not board certified in Sports Medicine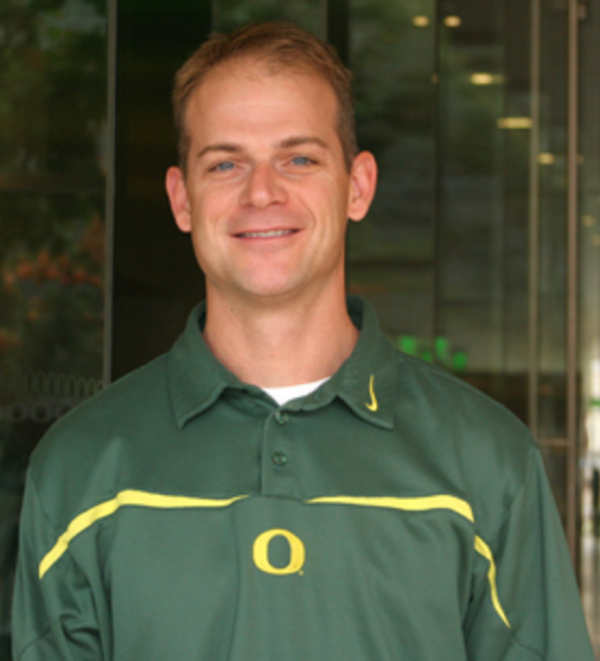 The American Medical Association / ABMS website notes:
My Doctor is Board Certified. Is Yours? You want quality care for your family. That's why choosing a Board Certified doctor is so important.
Board Certification is a voluntary process that goes above and beyond licensing requirements – it's a commitment to continually expand knowledge in a medical specialty.
Presumably that knowledge would include concussion treatments, rhabdo, exercise during low air quality, and perhaps some CTE on medical ethics and conflicts of interest while working as a team doctor. This 2010 UO job announcement for a University Physician notes:
MINIMUM QUALIFICATIONS:
Graduate of accredited medical school
M.D. or D.O. Licensure by the Oregon Medical Board – (or license eligible)
ABMS-approved board certification in Internal Medicine, Family Medicine or Pediatrics
Successful Completion of Sports Medicine Fellowship
Board Certified or Board Eligible in Sports Medicine
Dr. Skaggs's Sports Medicine certification lapsed in 2009: https://www.theabfm.org/diplomate/find.aspx?ts=636403559
9/2/2017: Duck Physician Greg Skaggs delays Utah game over unhealthy smoke levels Continue reading →